Many of you probably remember our
Christmas Countdown & Advent Activity Calendar
. We had tons of fun over here doing that as a family and when it was all over, Joy had suggested that we do that again, and "soon!" She thought Valenine's Day would be another great time to do a family activity countdown. Well, I had so much fun making the first one and enjoyed seeing it all come to life each day with the kids, that I had to agree! So here we have our count down to Valentine's day activity calendar...
You can't see it in the picture, but each of the heart 'doors' has a red number written on it. Each day we'll have a different bible verse about LOVE to read and discuss while we do an activity or craft together. Joy got to open the first door...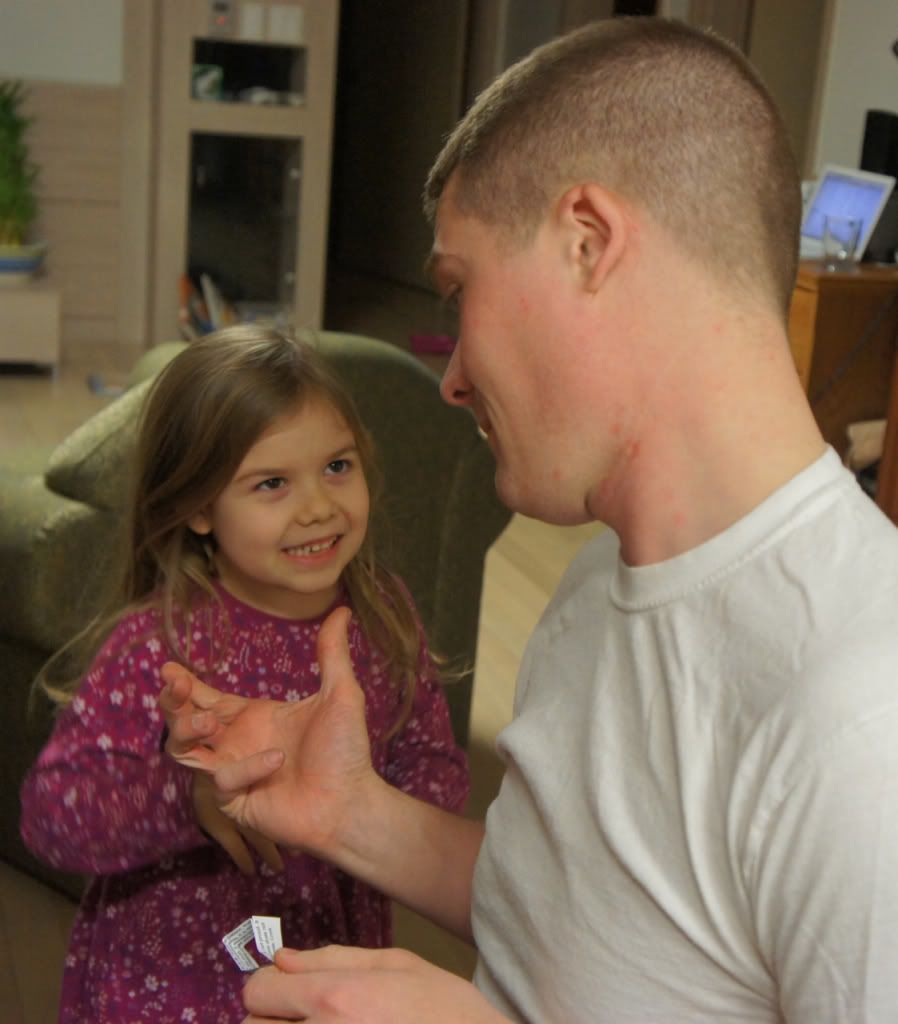 Day 1 - 1 Corinthians 13:4-8 "Love is patient, love is kind. It does not envy, it does not boast, it is not proud. It does not dishonor others, it is not self-seeking, it is not easily angered, it keeps no record of wrongs. Love does not delight in evil but rejoices with the truth. It always protects, always trusts, always hopes, always perseveres. Love never fails."
As we read the verse and talked a little big about what love is and what some of these things mean, we did our first activity together. Our house is looking a little bare, so tonight we made some woven heart decorations out of our hand tracings. We had to trace our hands with our fingers all together and then cut the fingers past where they are supposed to stop so that there are long 'finger' strips to weave.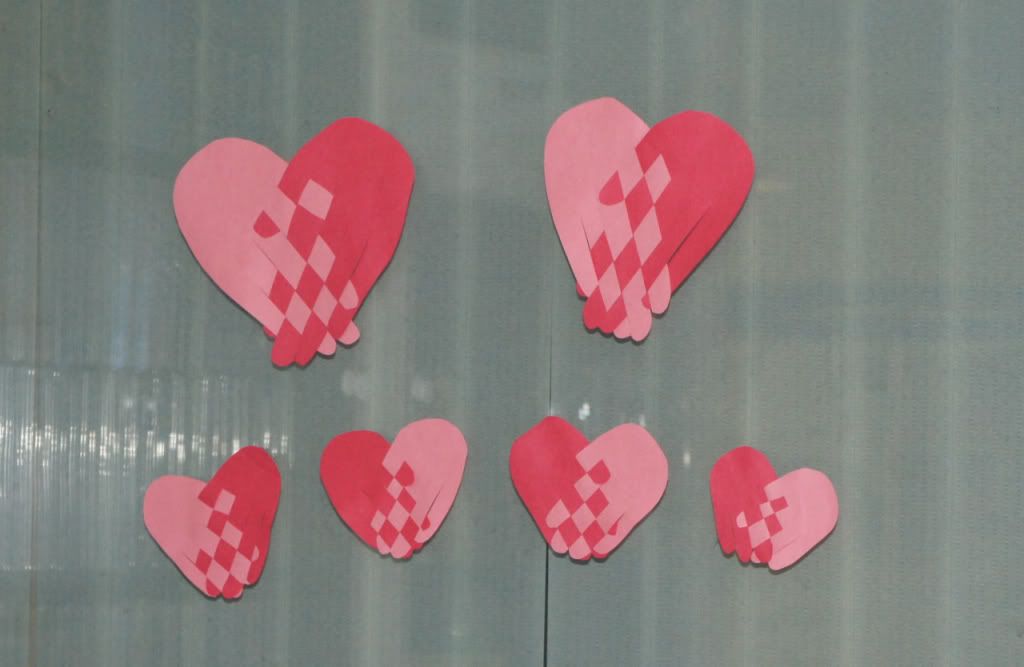 They're not perfectly heart shaped, but still fun to do! :) Check back tomorrow to see what we'll do on Day 2!