We've been having fun here at the Adams' house, even though I haven't posted in a few days. In addition to Peter's 30th birthday, a 4-day weekend in lovely cold S. Korea, and Super Bowl, here are some of the other things we've been up to...
Button Hearts. Super cute and easy!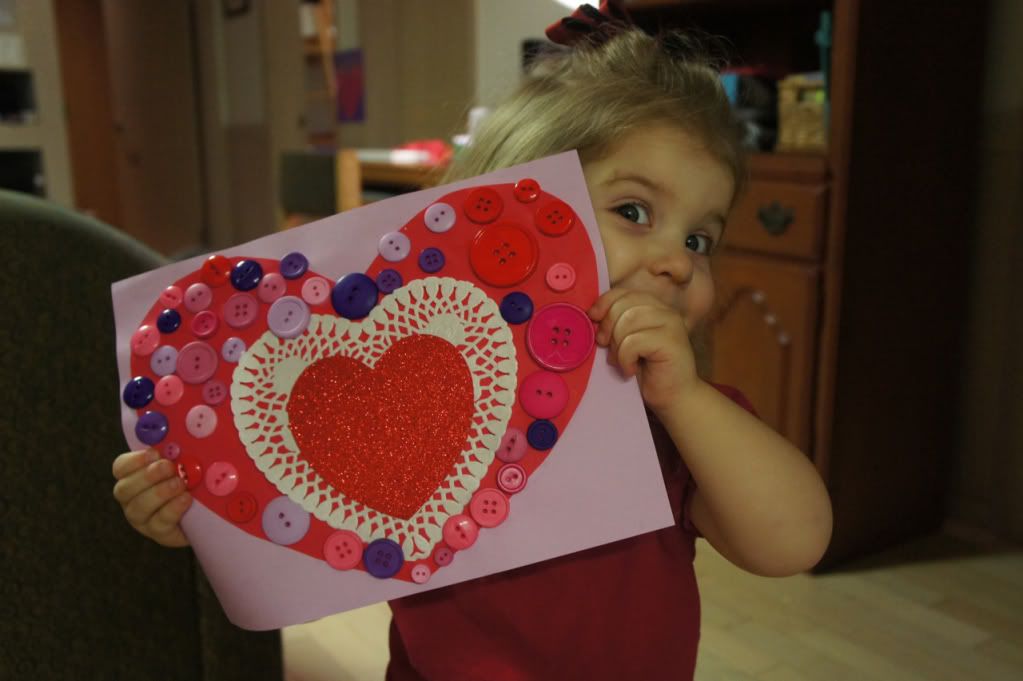 We made some heart prints out of our fists... If you make a fist and stamp the side of your hand into an ink pad then stamp it on the paper it makes a half of a heart. So if you do it with both hands and position them right next to each other, you'll have a whole heart!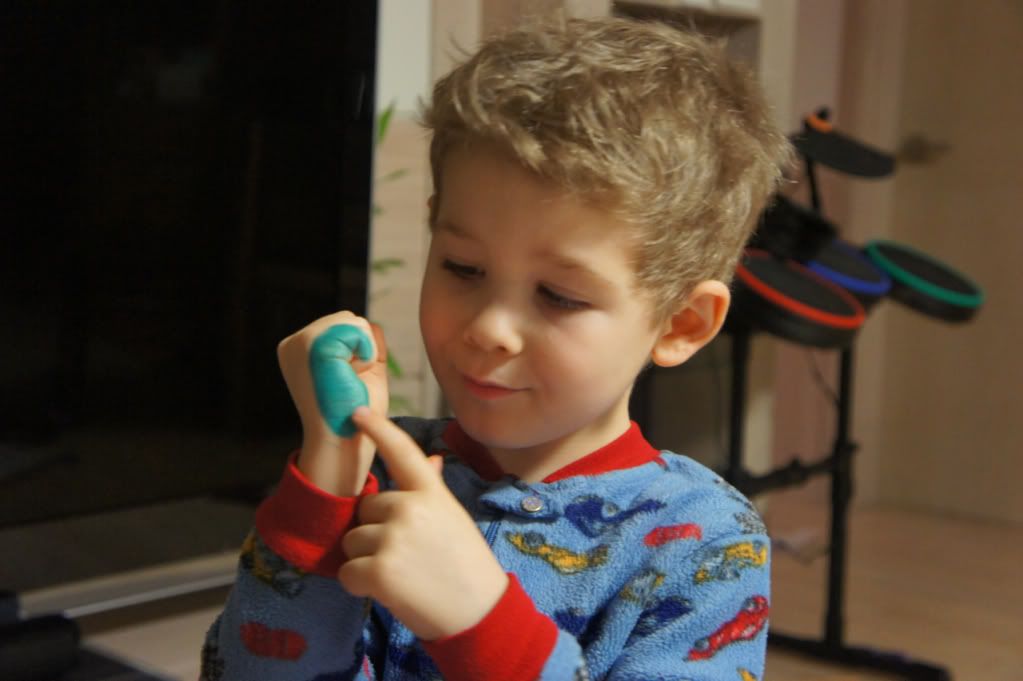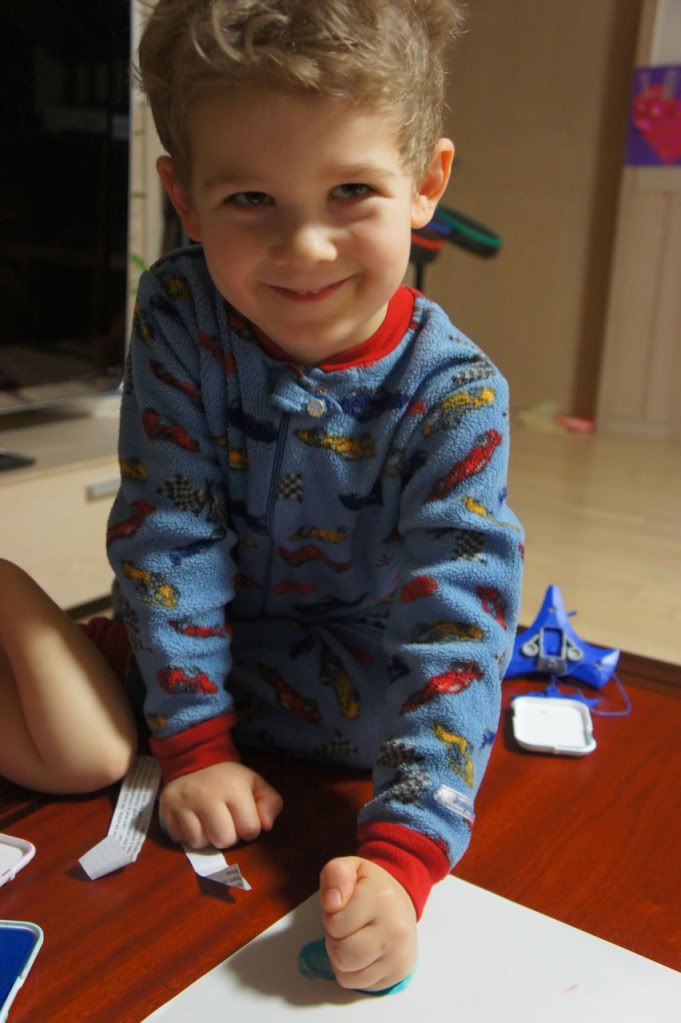 He was pretty excited that it actually worked!...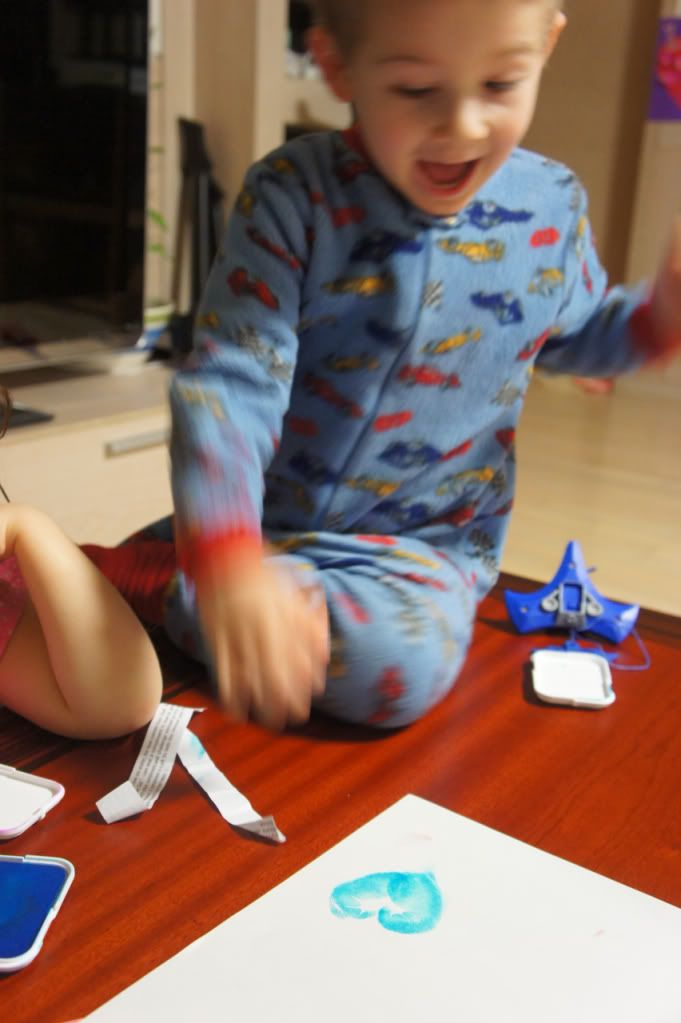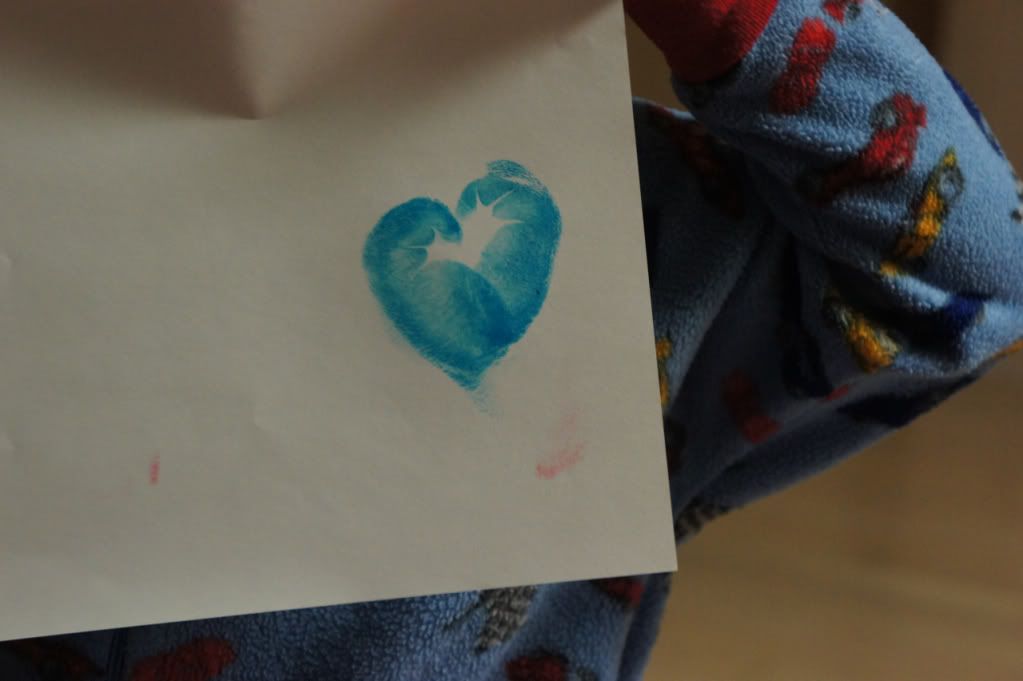 Faithy's tiny prints...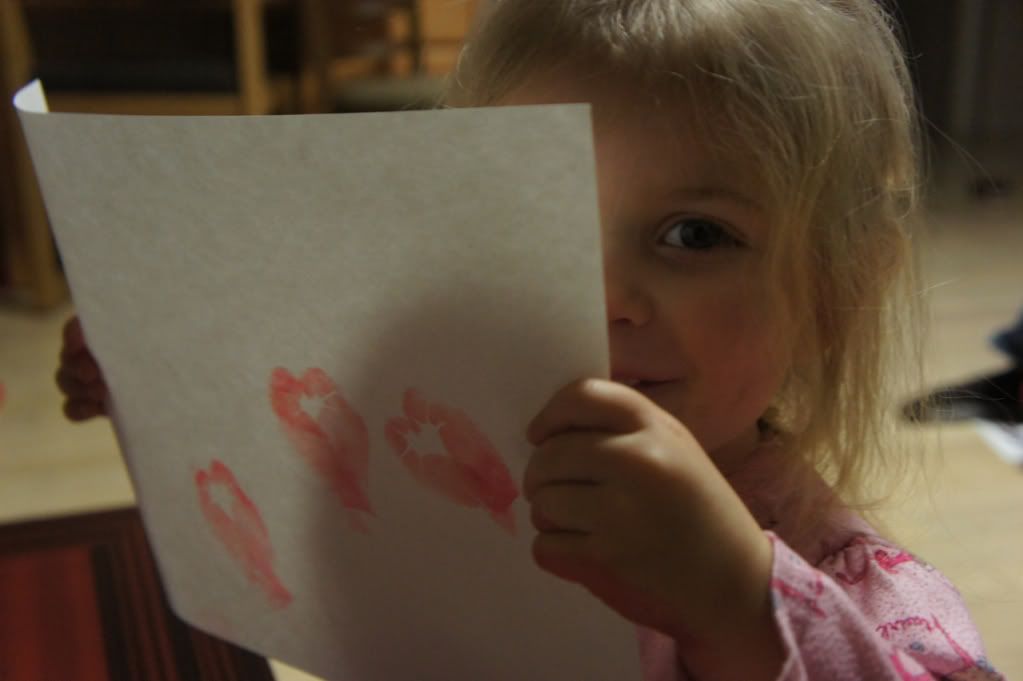 After stamping them all, I cut them out and we decorated a Valentine sign with them.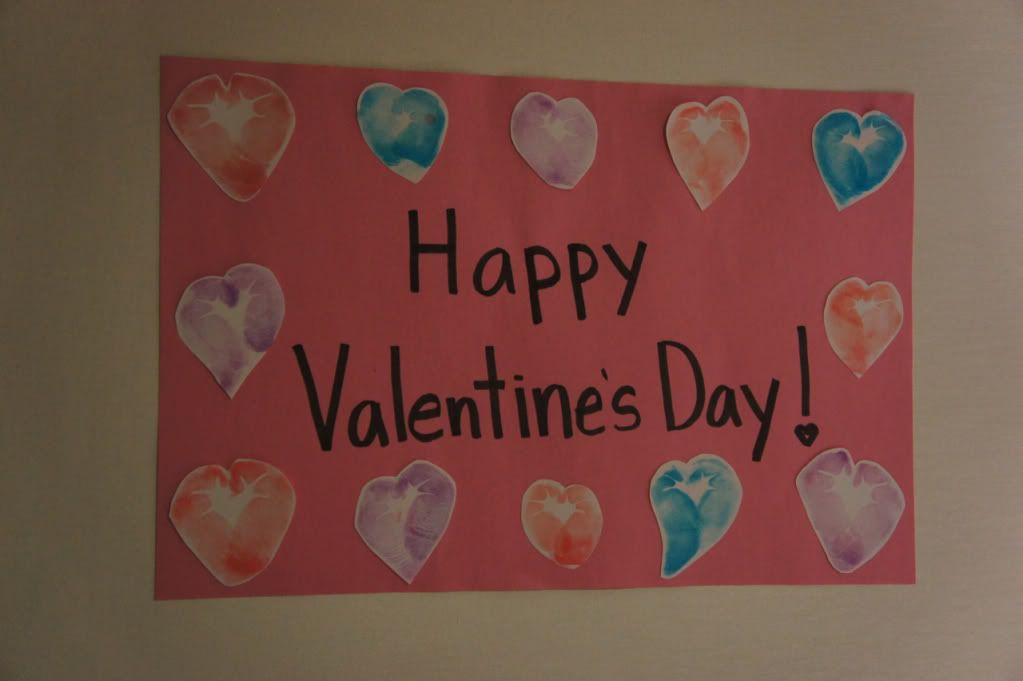 One evening Peter entertained us with a ton of family pictures that he had gone through and pulled out to put on a slide show on the new t.v. It was pretty awesome!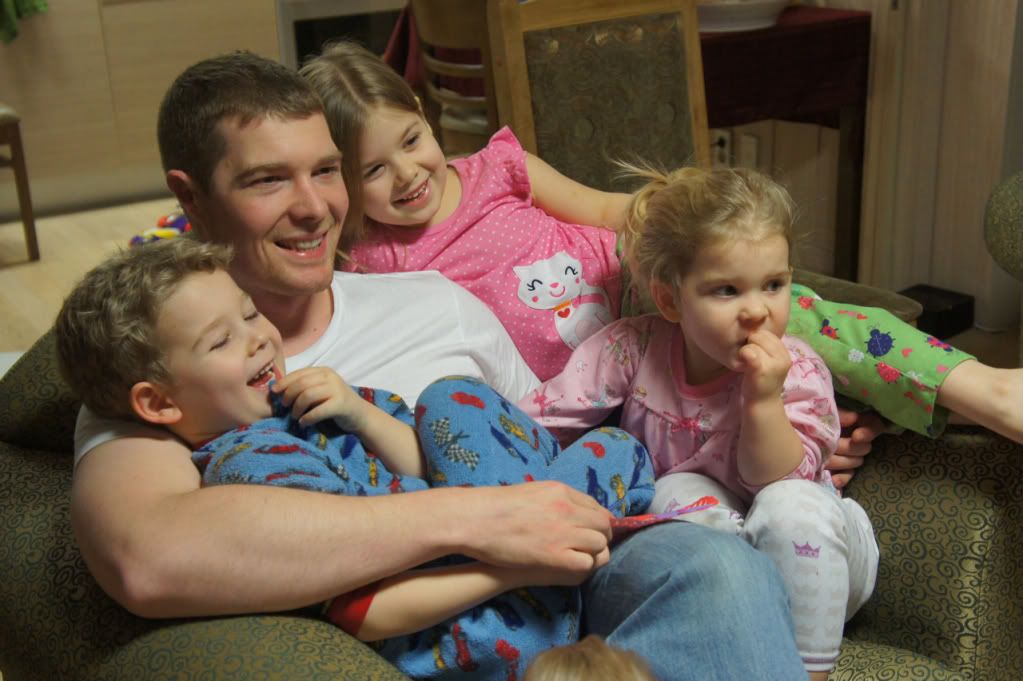 The kids LOVED getting to see themselves on the big screen, they probably could have kept watching it for hours!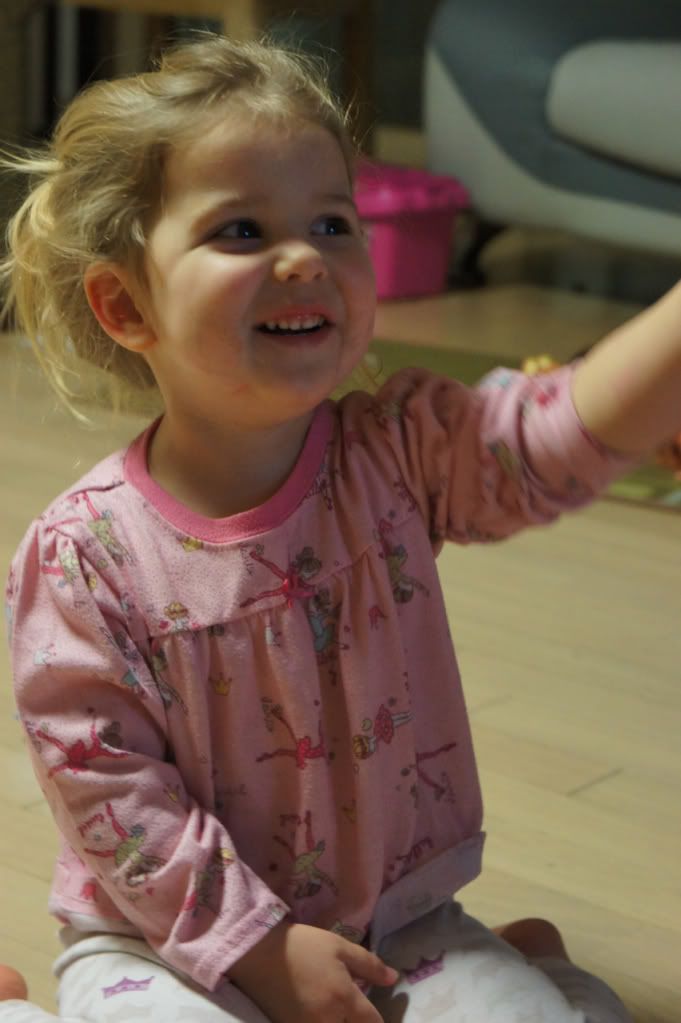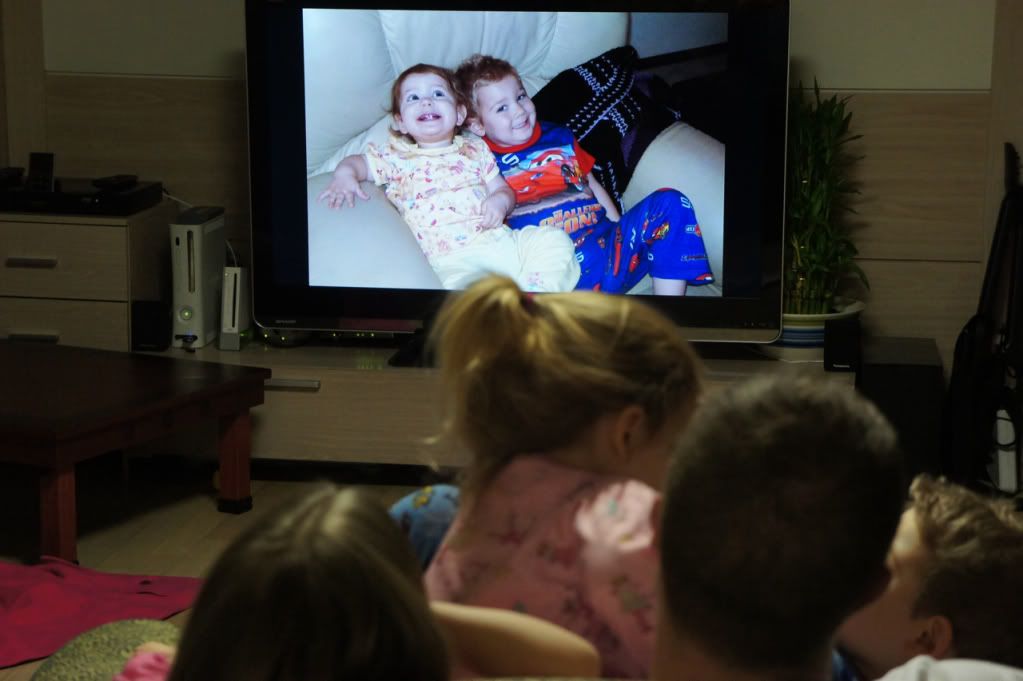 I had other plans for our Valentine activity that night, but this was much better....a lot more fun and a lot less planned and organized! I'm SO thankful for my husband that keeps our family balanced and keeps me from going overboard sometimes! He helps me to remember the point of it all when I start to get all wrapped up in 'my plan'...he's really amazing like that...and he does it all with a smile and endless patience! :)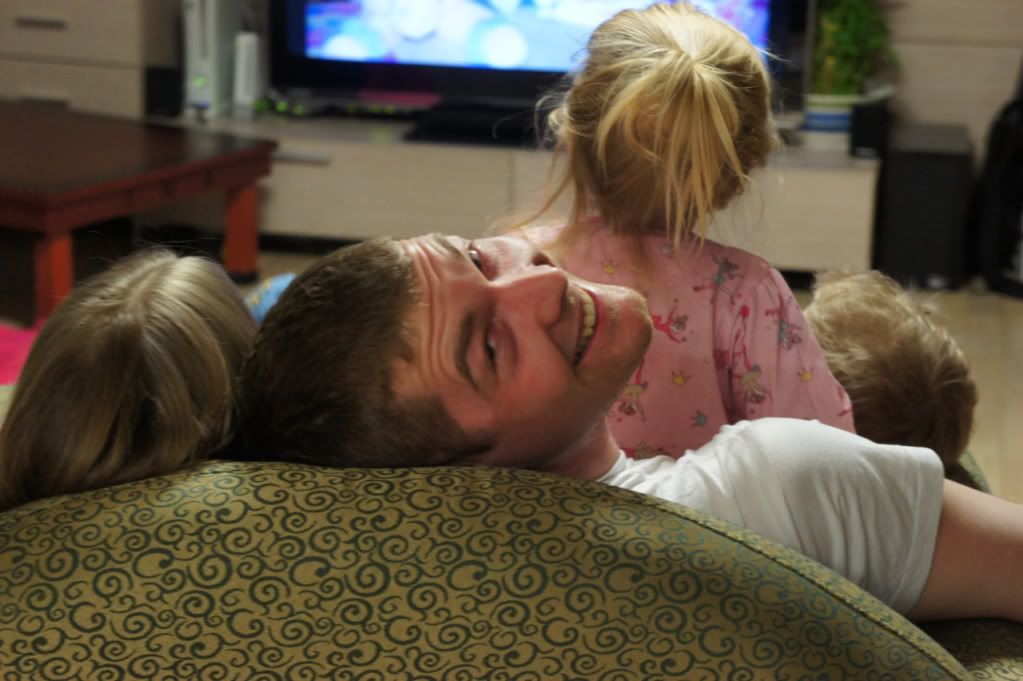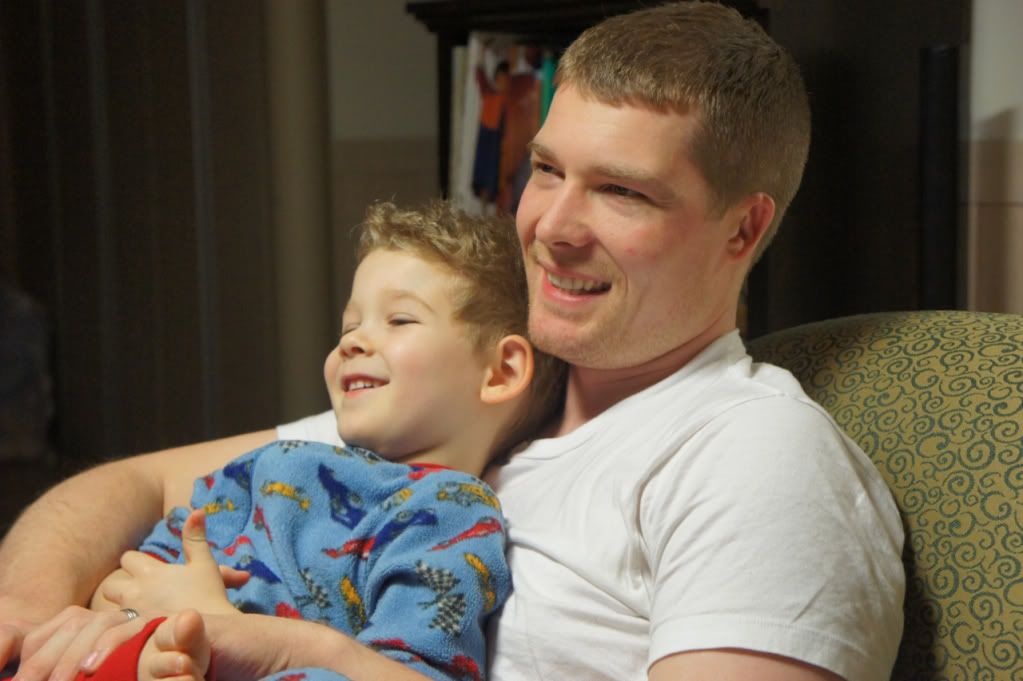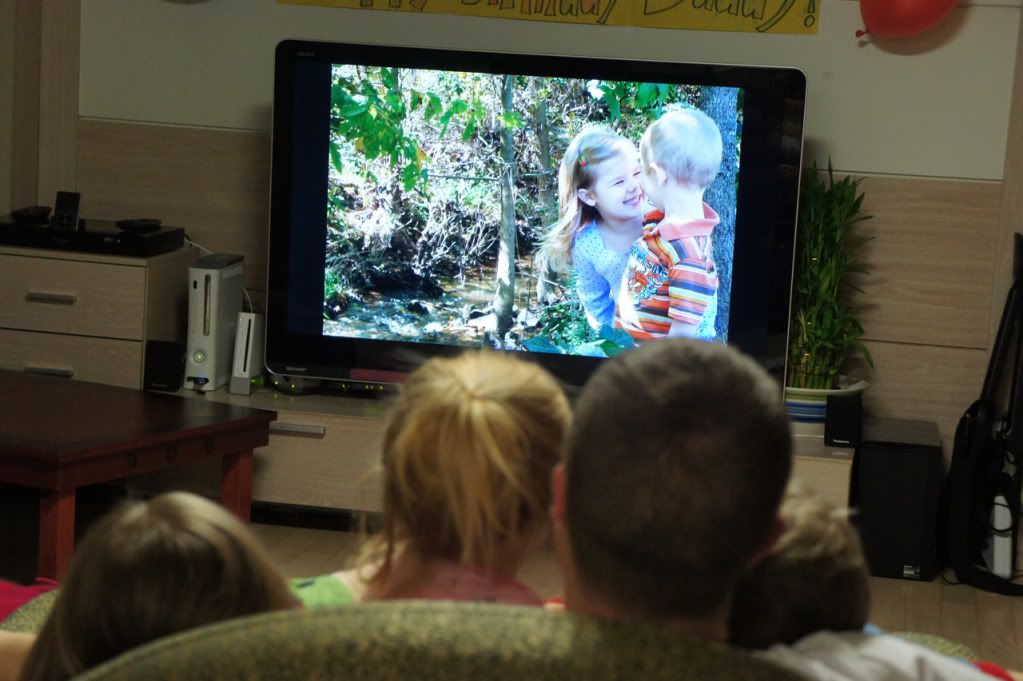 Marble Painting was a fun quick project and one that I'd recommend to others with kiddos.
We put plain paper hearts in a box with some globs of paint and marbles, then closed the box an shook it all around as hard as we could!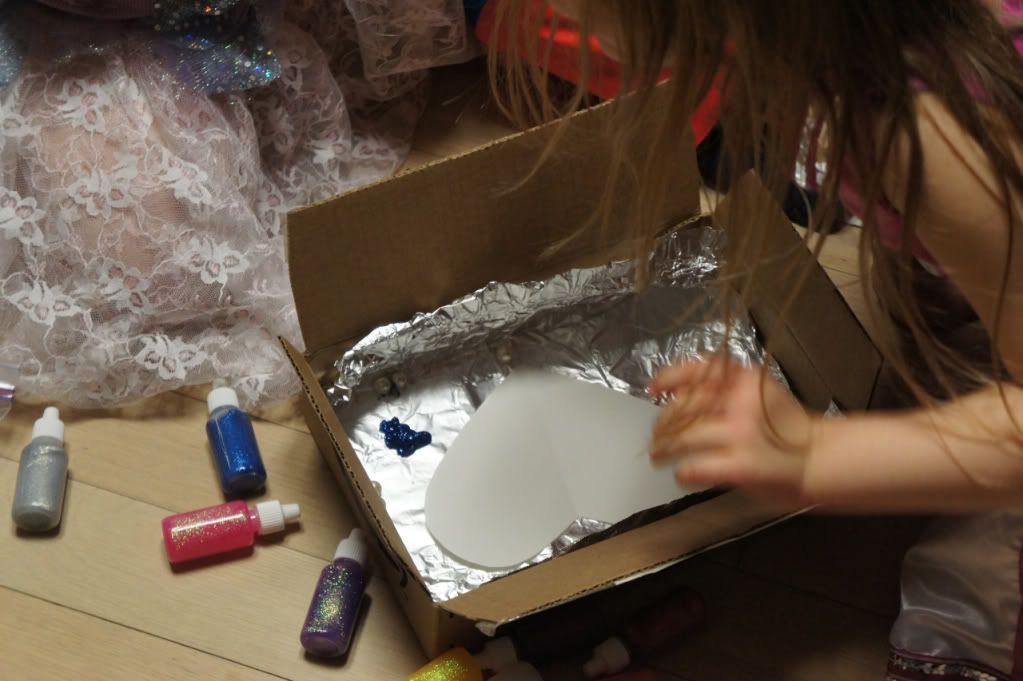 The shaking part was the most fun! :)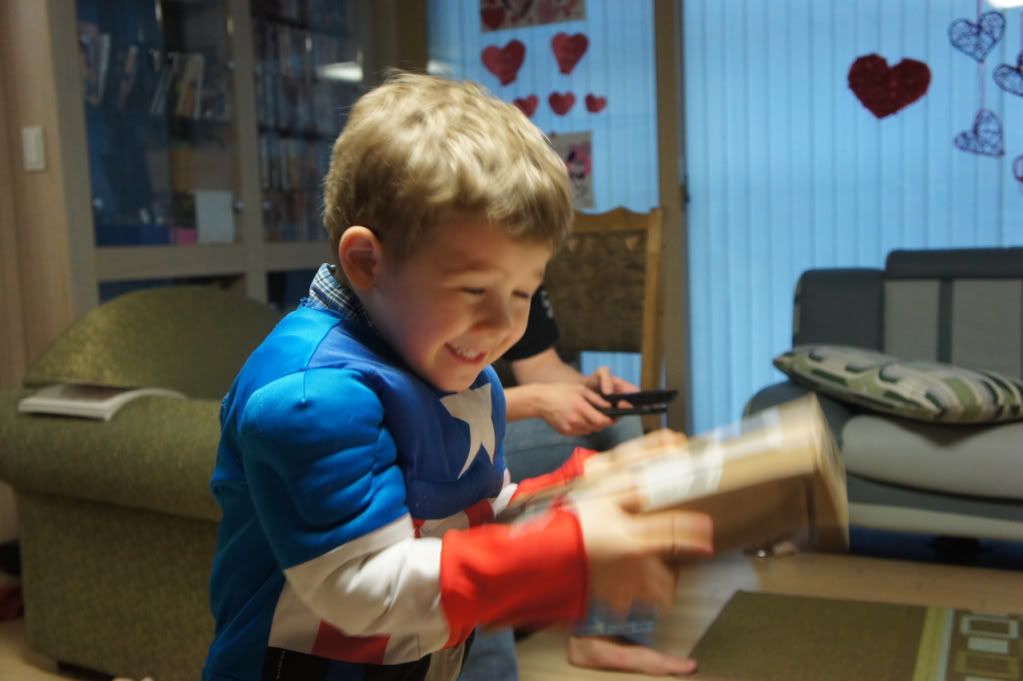 Another pretty addition to our window!