It was Joshua's turn to to open the door tonight...Our 'LOVE' verse for today was from Mark 12:30-31 and is one of the kids' favorites because they have it memorized in song. :)
"Love the Lord your God with all your heart and with all your soul and with all your mind
and with all your strength. The second is this, Love your neighbor as yourself."
Daddy read the verse and we chatted about it...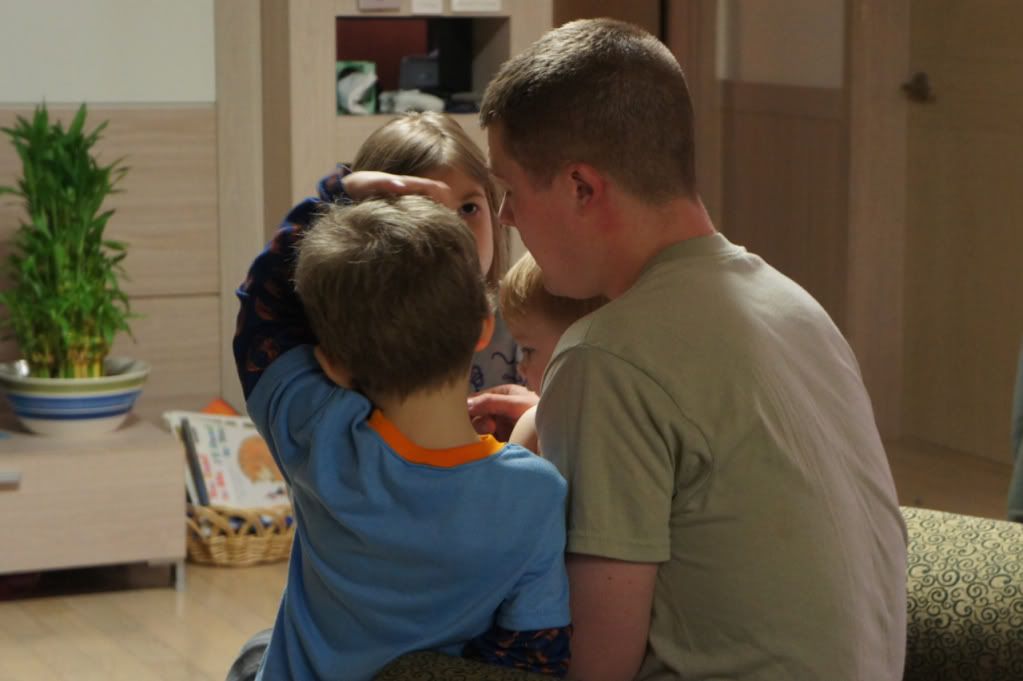 Then we sang our verse a few times as we crafted these adorable little yarn wrapped hearts...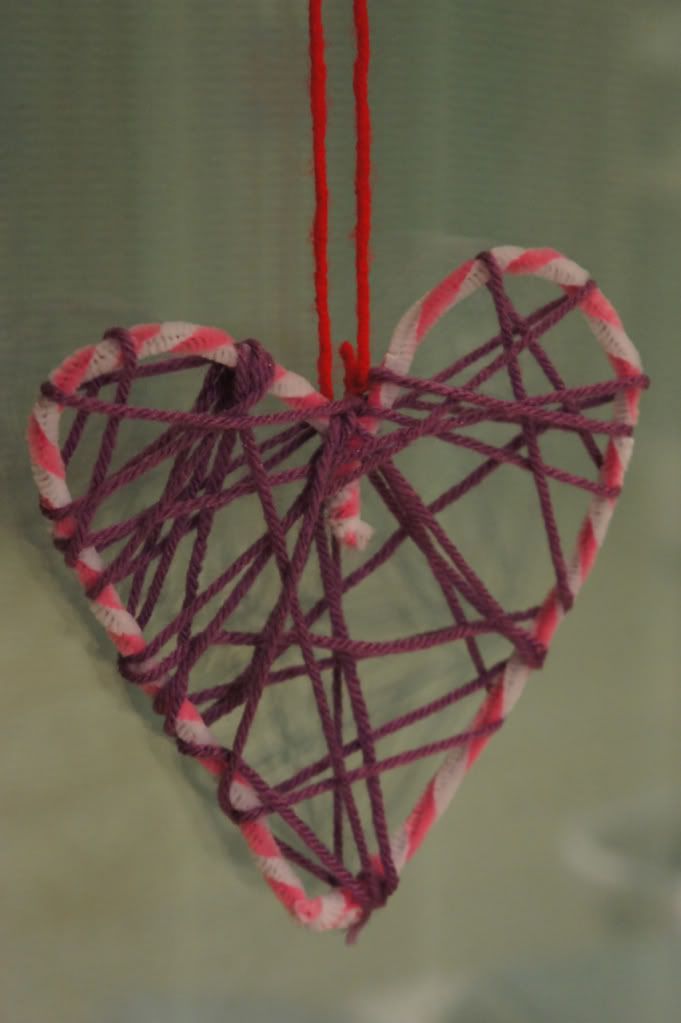 I twisted the pipe cleaners into heart shapes before hand so that the kiddos could just get right to stringing and wrapping. I used four pipe cleaners for each heart using two twisted together for each side.