Faith Elaina turned three this weekend! We had a little party with some friends and had a great time celebrating together! I can't believe she's 3 already! It's seems like just yesterday she looked like this...
2 Weeks Old...
6 Months old...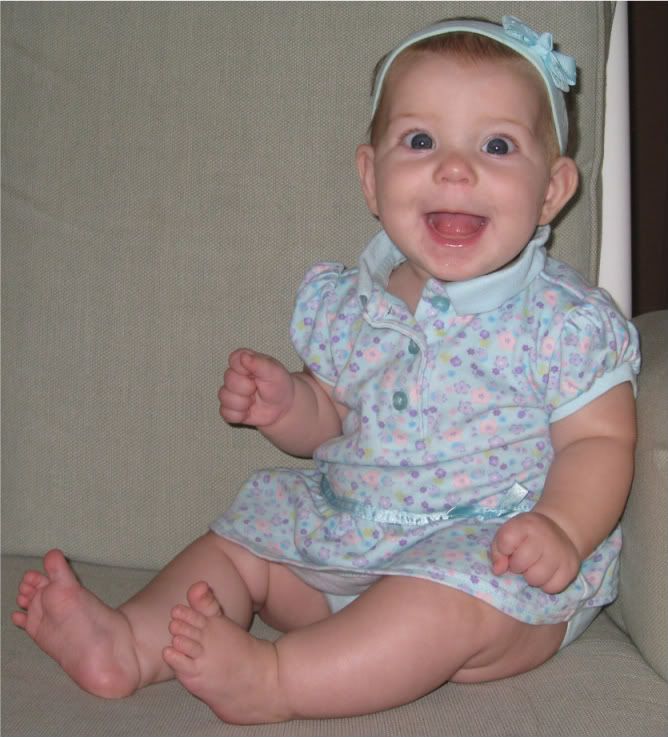 And now the party...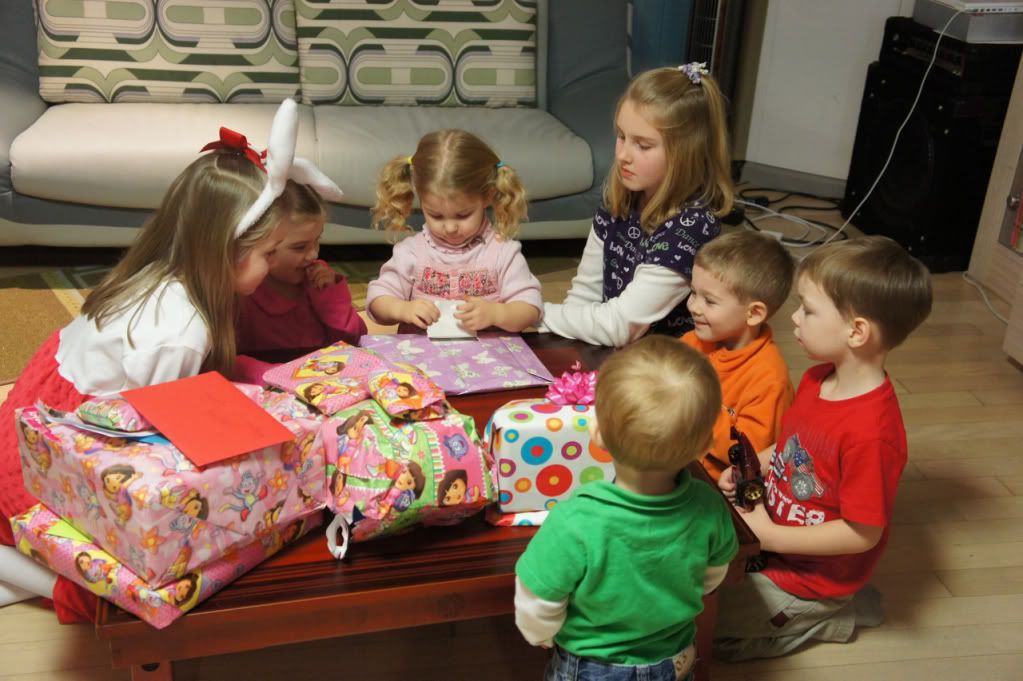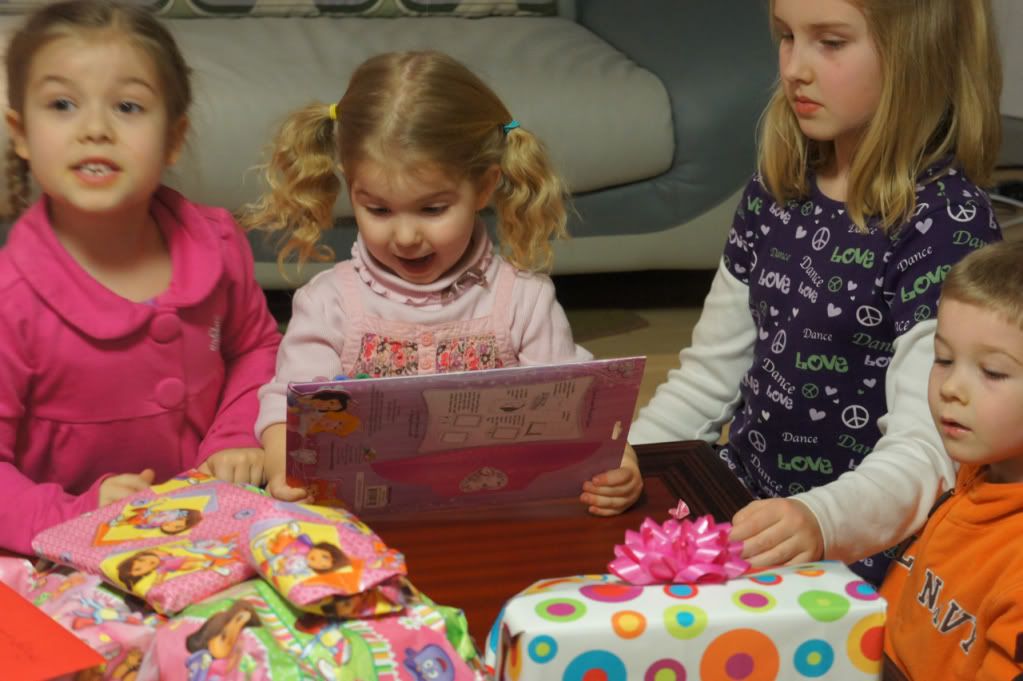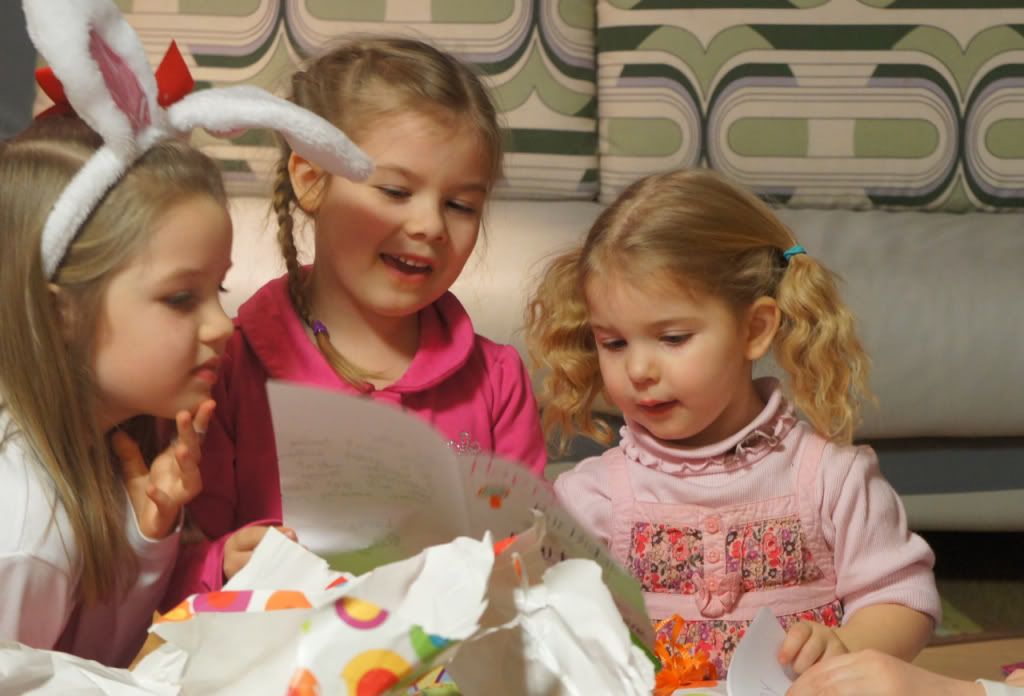 She got lots of sweet presents from friends and was very excited about her Dora pillow from Oma...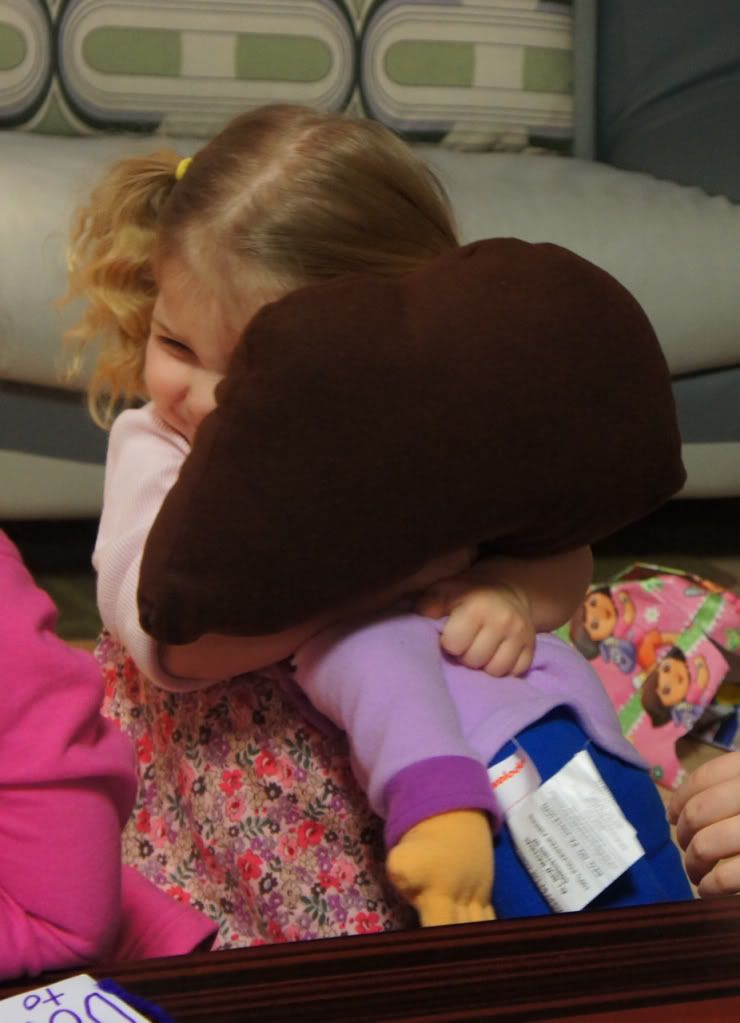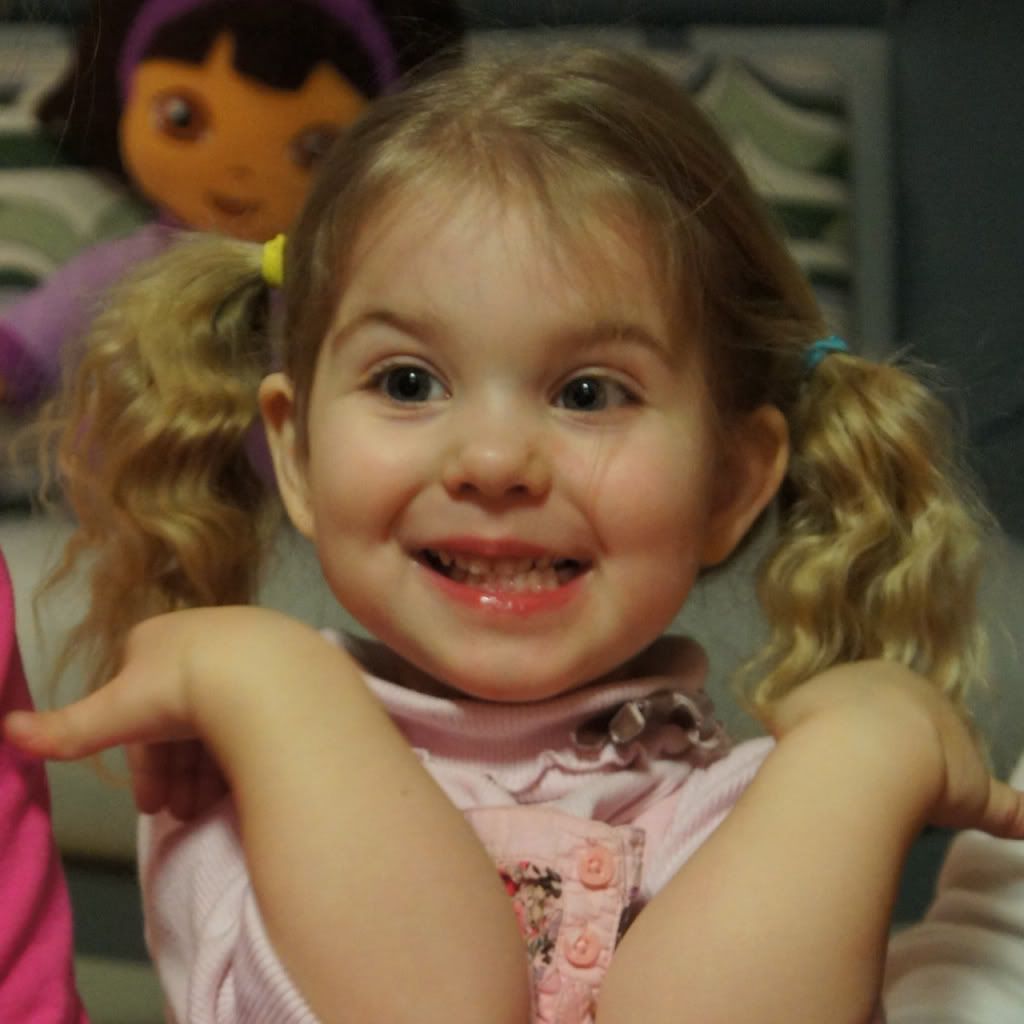 And her "brown baby" that she's been asking for since Christmas from Grandma and Grandpa Churchill!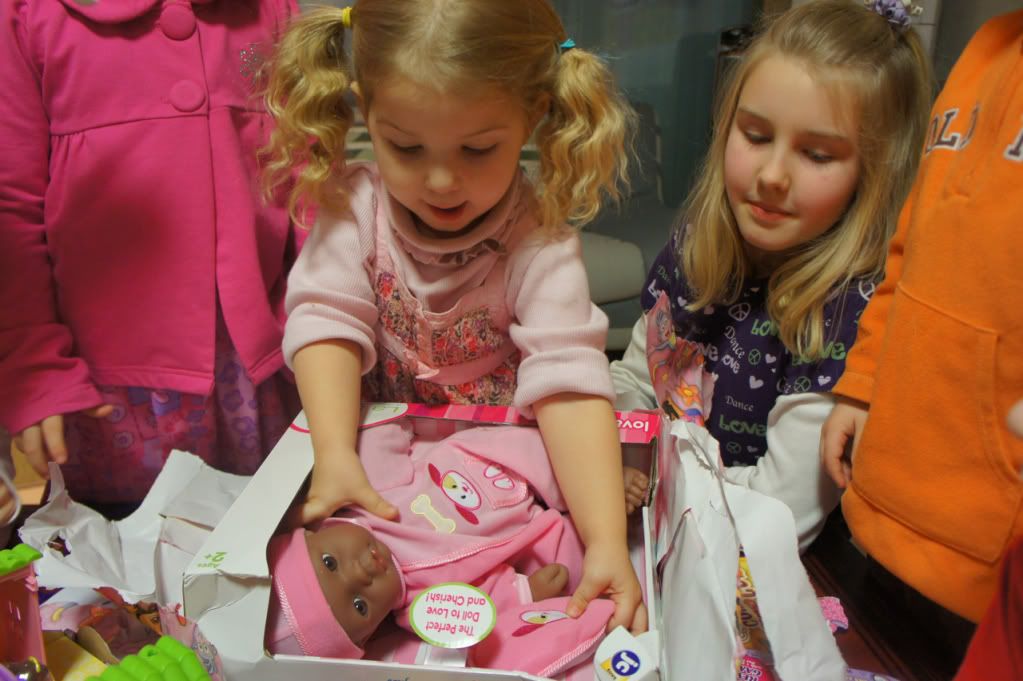 Both Dora and her new baby got to ride in her new sling...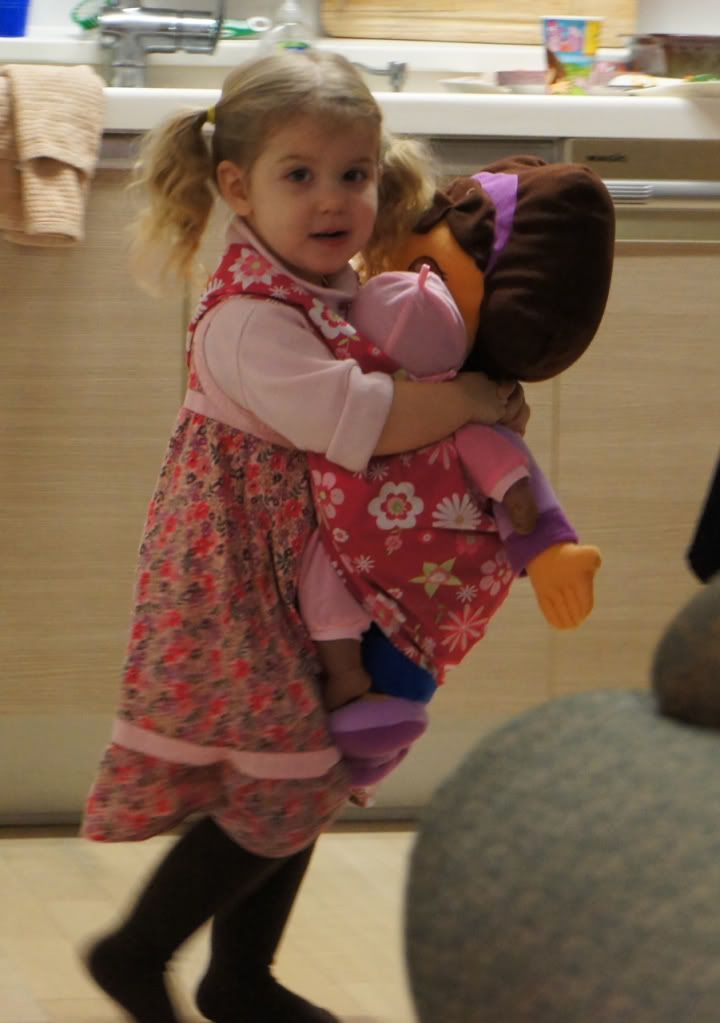 She had a fun day! And thankfully didn't even notice that her big birthday present wasn't here yet. It stinks that things take SO LONG to get all the way over here. I know she'll be thrilled when it arrives and it'll just make her birthday celebration last a little longer. :) But until then, she's a pretty happy girl with what she's already got!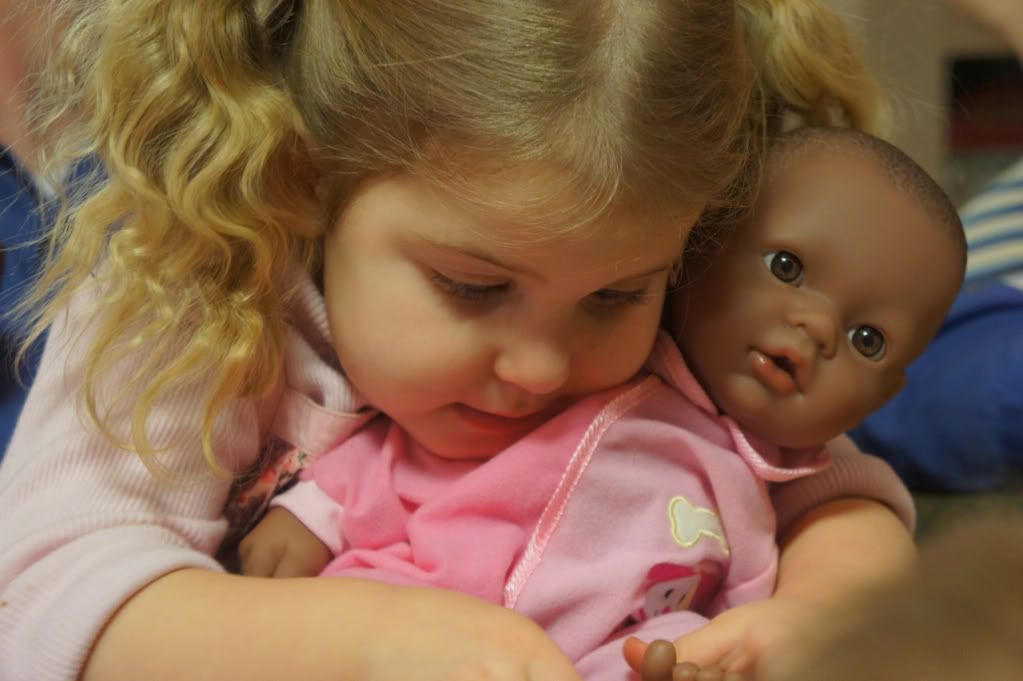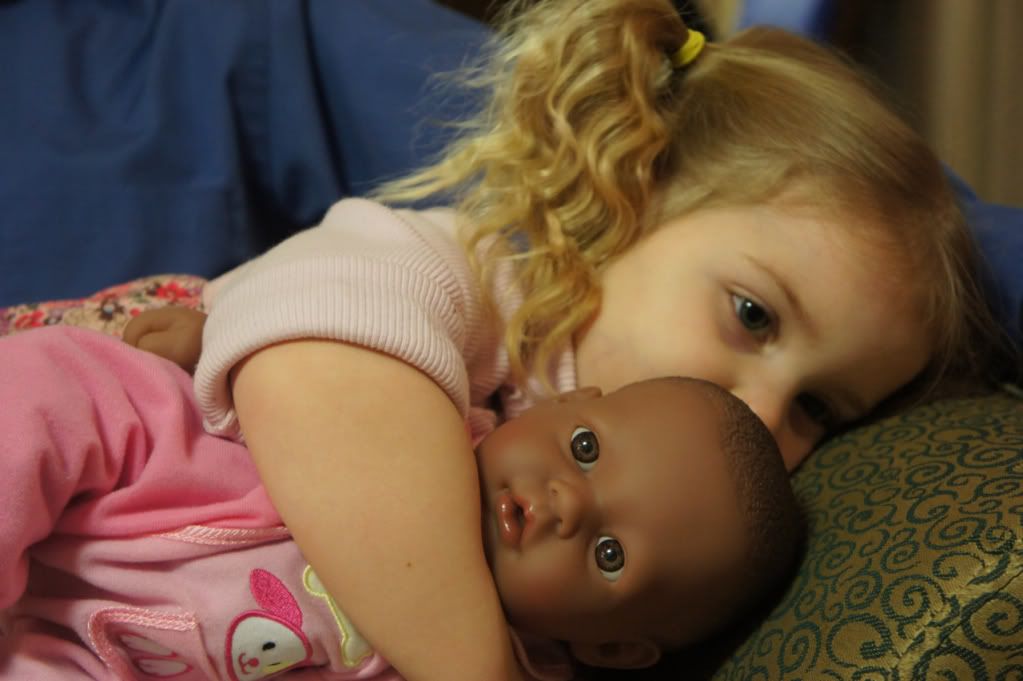 Faithy is SUCH an expressive girl, you always know how she feels about something by the look on her face. Here are just a few of the many faces she made on her birthday...
I love her SO much! She makes me smile and laugh everyday and is such a sweet blessing in our family. I remember so clearly the day 'Super Girl' (because of the way she tried to enter this world!) was born, it changed our lives forever! :)