I can't believe February is over already! The month was a busy one and flew by fast! Since I never got around to posting much, I thought I'd just share a few fun pics from some of our activities we did....
We started learning about ounces and cups and pints and quarts and gallons in math, so one day we had to do some hands on measuring for ourselves and see just how many of one was in the other, etc. It was fun!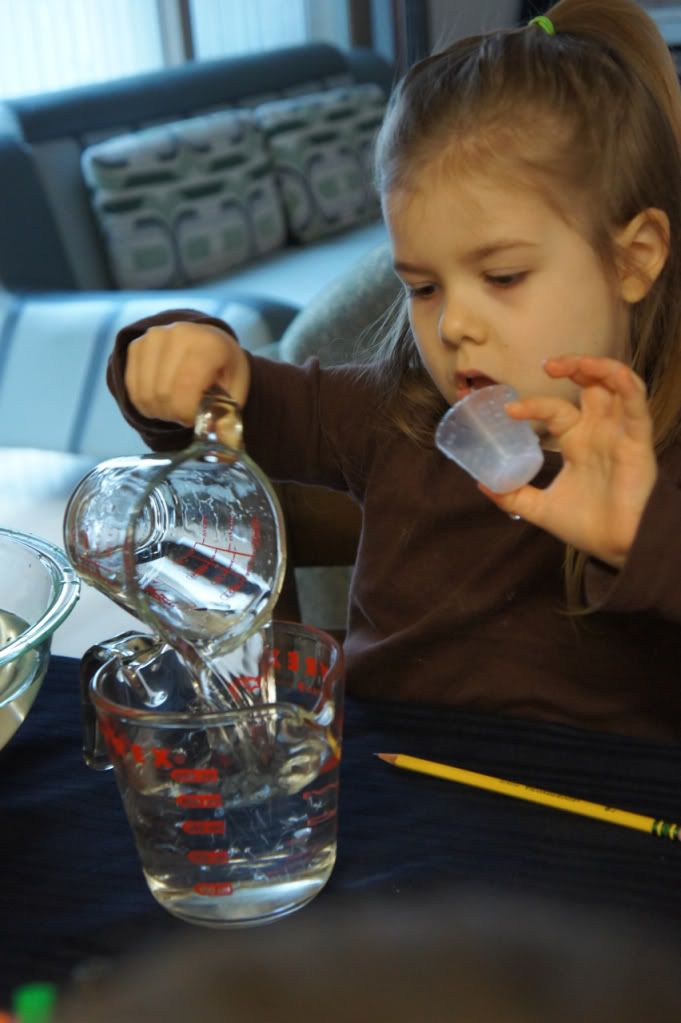 Of course Faith saw us 'playing' in the water and she wanted to do it too. So when we were done, we decided to collect some items from around the house and teach Faithy about sinking and floating. She was really happy to get to play in the water! :)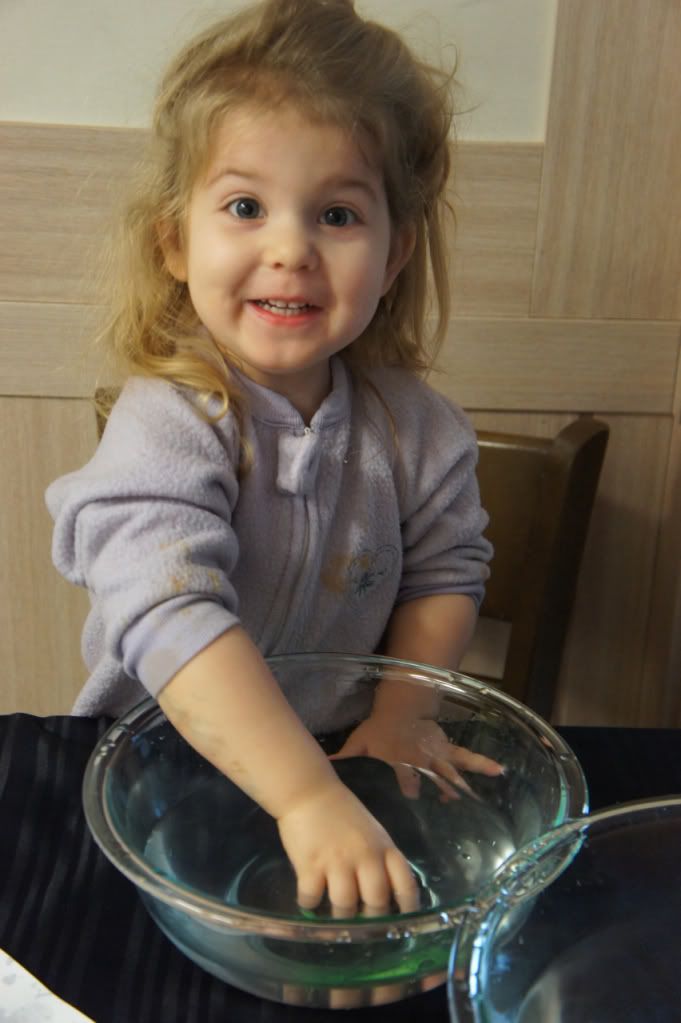 The girls made some guesses before hand if the object was going to float or sink, for some of them they were surprised about the results. :)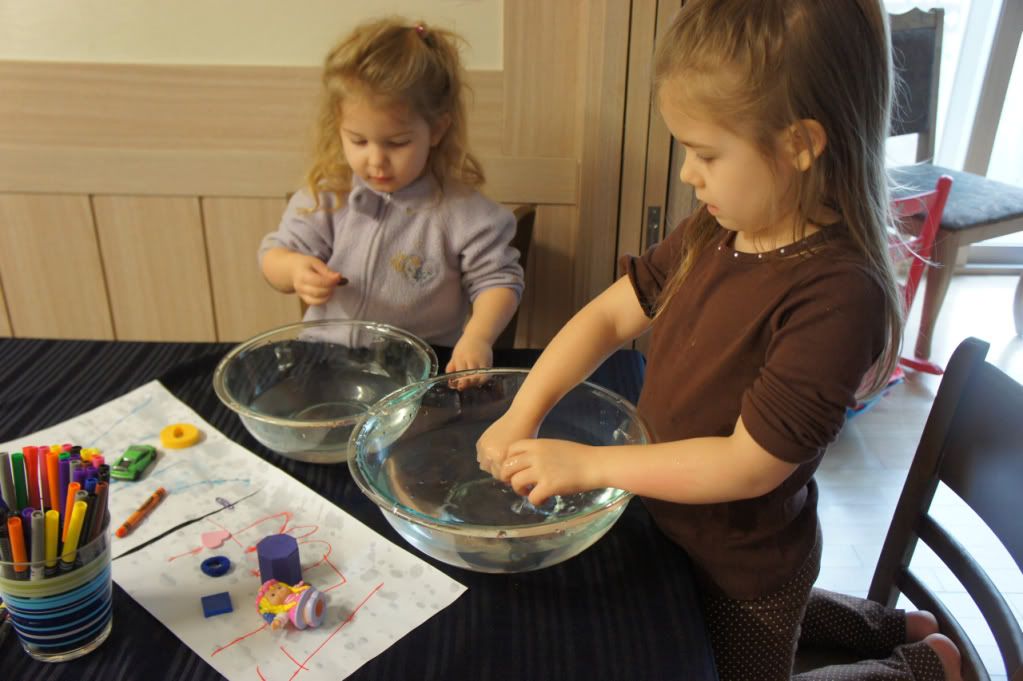 This was one of my favorites...I always love doing art projects. :) We did a picture study of Monet's Water Lilies painting and read a little bit about Monet. Then we made our own Water Lilies picture by tearing, layering and gluing tissue paper. I think they turned out beautiful! I enjoyed watching them do it so much I almost made one of my own. :) But I didn't. Maybe someday when I'm really old and don't have any kids in the house to do all these projects with, I'll do them again myself just for fun! :) Ha! Ha!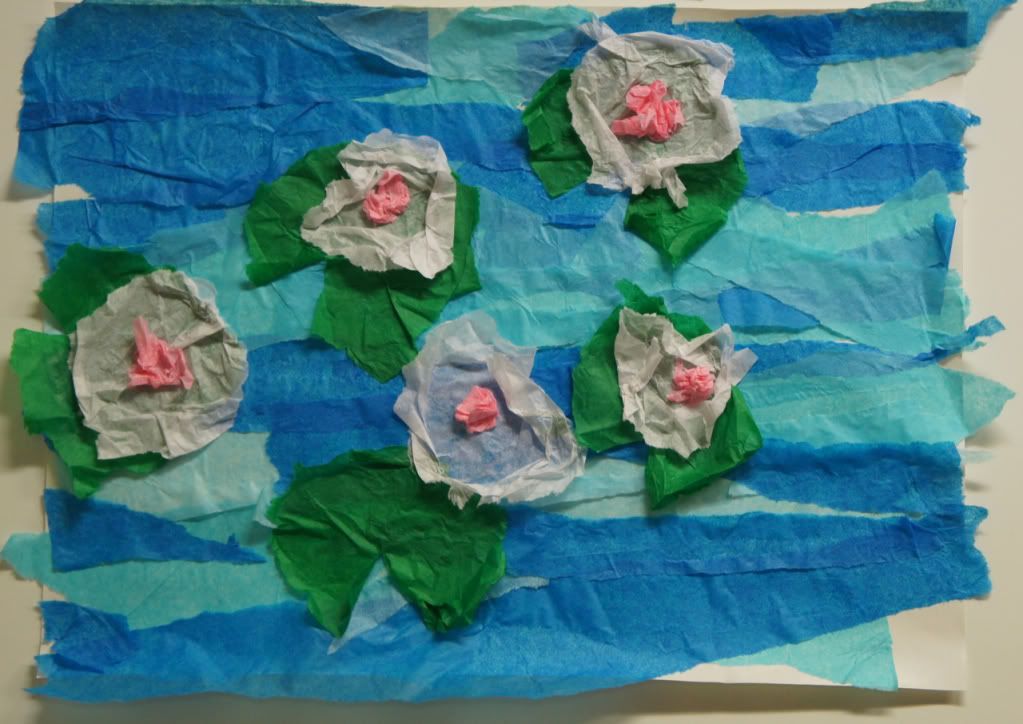 We also did lots of transportation fun this month, including of course all the transportation printables I made for
www.theprintableshare.com
.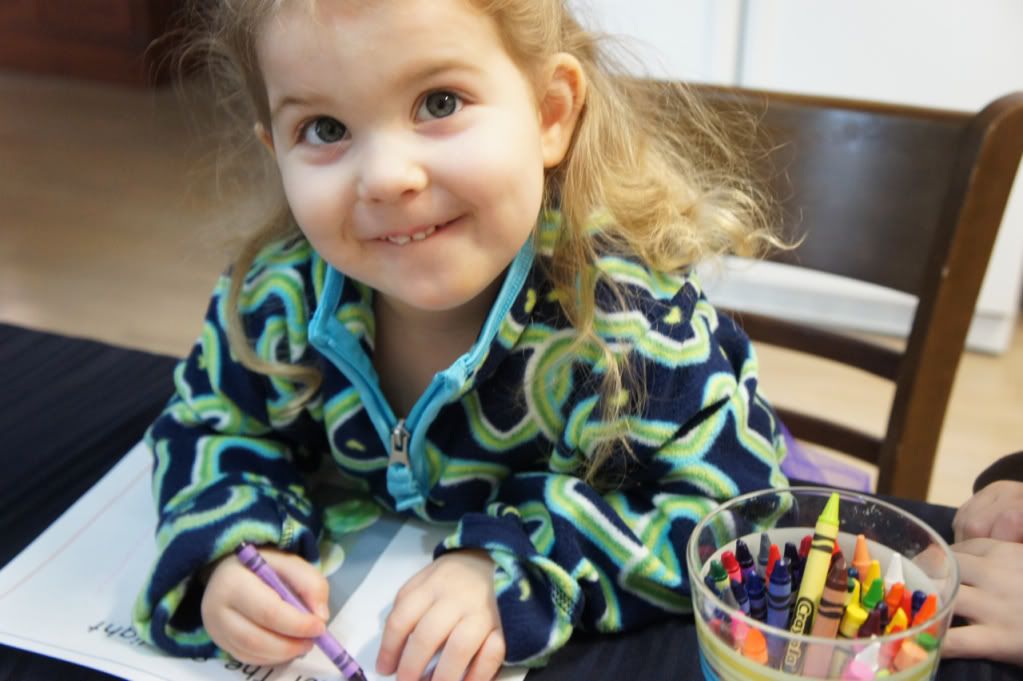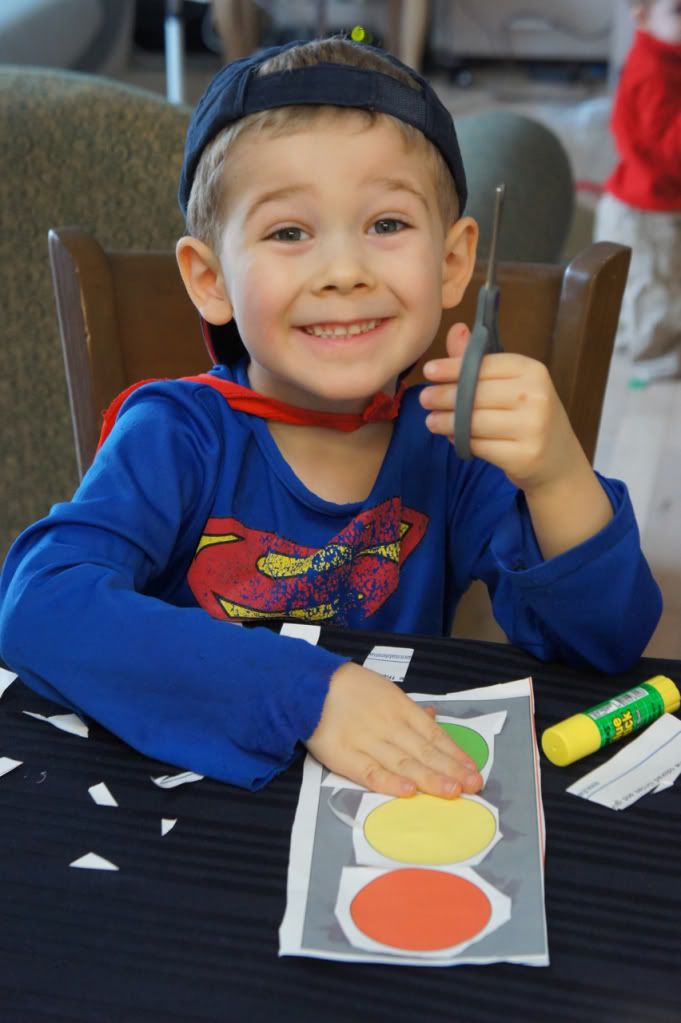 We learned all about the different types of transportation and played with all of the tons and tons of cars and trains and planes and motorcycle toys that we have. But Joshua's most favorite of all was the Transportation Bingo game I made. This boy LOVES bingo! One of the many, many times we played it, he happened to be wearing his Superman costume and decided that every time he got a bingo he had to say "Superman Bingo!" and do his Superman flying pose....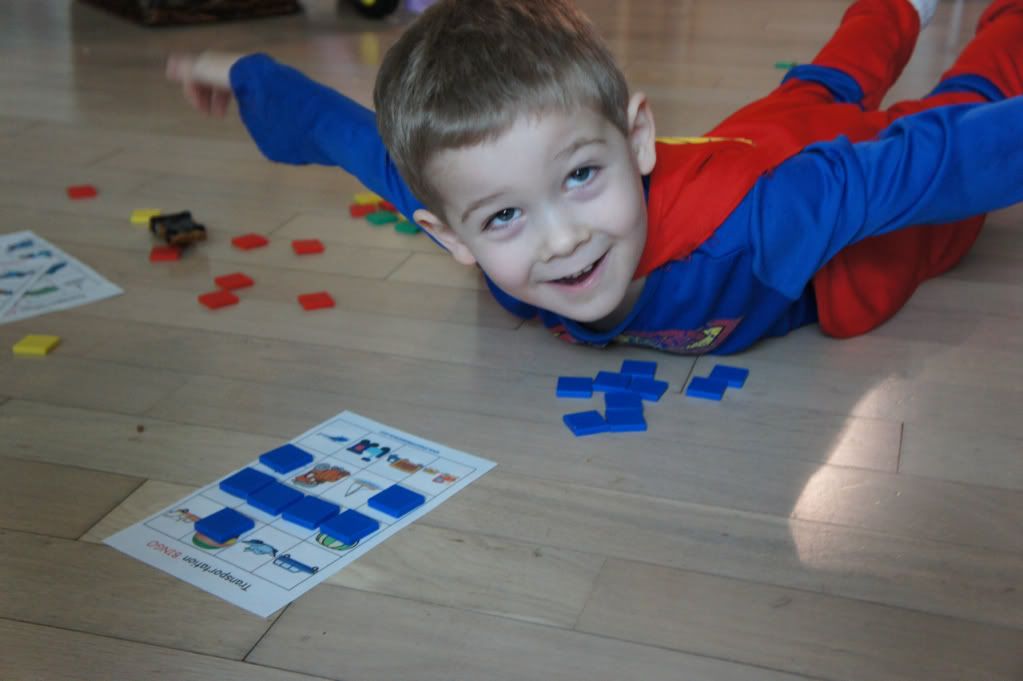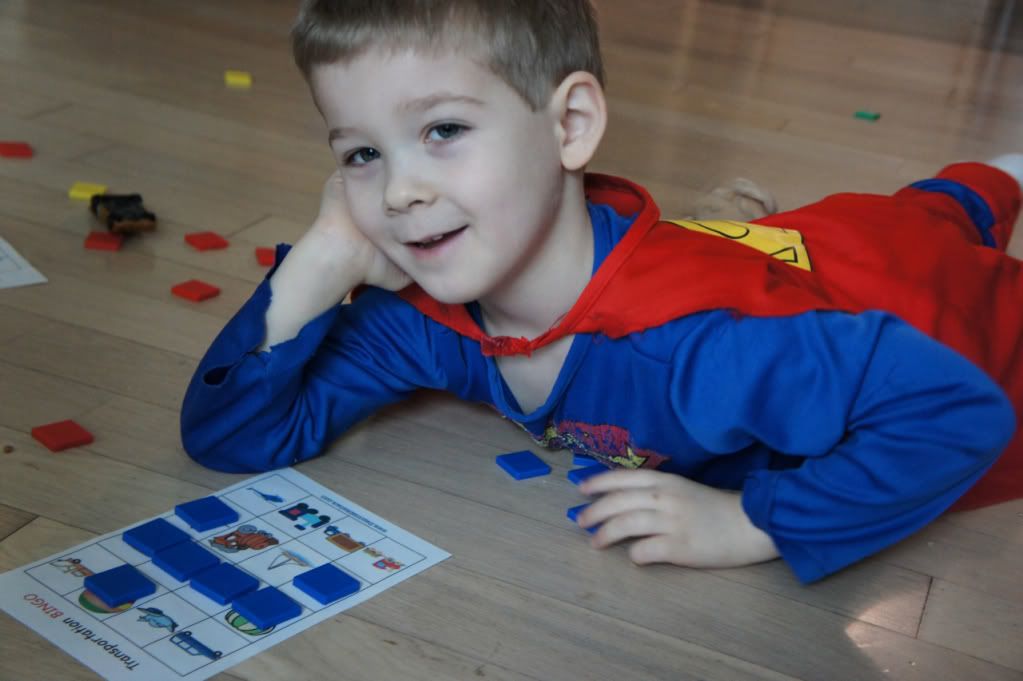 When Faithy got in the game, he had to teacher her how to do it too. :)
They had a great time and played just the two of them, taking turns calling out the next picture, about 10 more games!!!