Some of our dear friends, The Cook's, gave Peter a wonderful birthday gift that we had the opportunity to redeem this weekend! It was a date night - but not just any date night. They came to OUR house, brought a full meal, hot, ready to eat... including dessert and drinks. They picked up all of the children, entertained them and fed them and played with them for 4 1/2 hours!! Then they returned them all home safely, tired out and ready to sleep. Our house was blissfully silent and we enjoyed our lovely meal with no interruptions or having to share anything on our plates....It was AMAZING!!
Our dinner was delicious! Chicken Parmesan (with G.F. noodles!), a yummy salad, tons of fruit, bread and chocolate cake for dessert...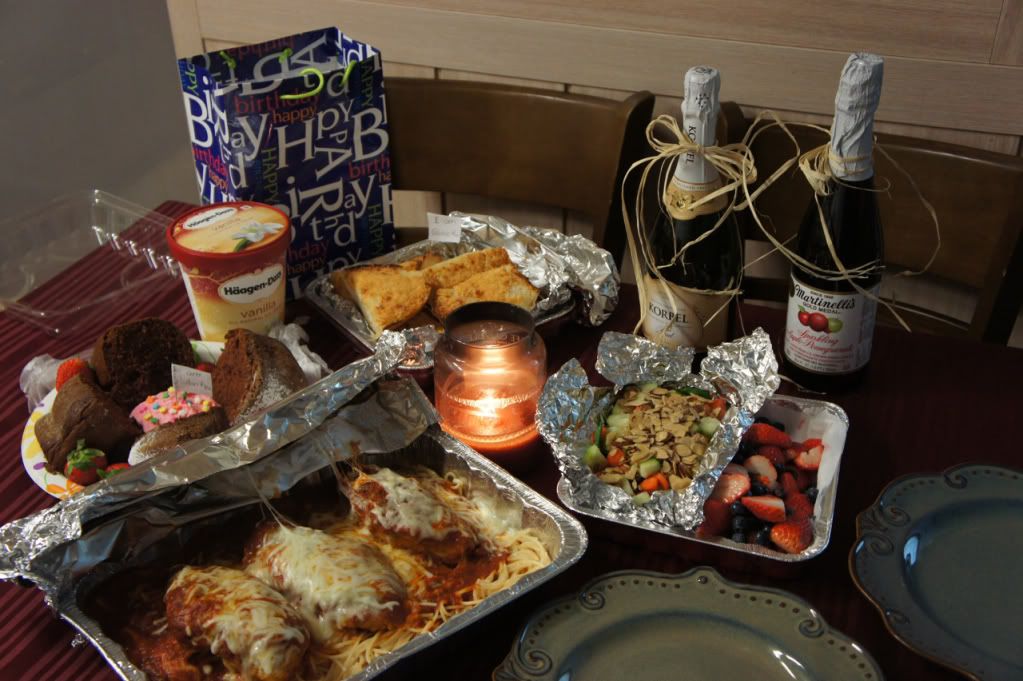 I love the little signs that her daughter made to stick in the gluten free parts of the bread and dessert for me! :) So cute and thoughtful!
We loved every minute of our date and had so much fun together! I think it was the best gift ever...and it wasn't even MY birthday! :)