Today's advent activity was just for Mom to do....I made a simple surprise for the kiddos and we had snowman pancakes to eat! We've been so busy crafting, baking, making cards and Christmas bags for the soldiers that I thought a sweet treat and a break from all the 'doing' for them would be nice.
They have chocolate chip eyes and buttons and a syrup smile. :) The kids ate them right up and thought it was pretty fun.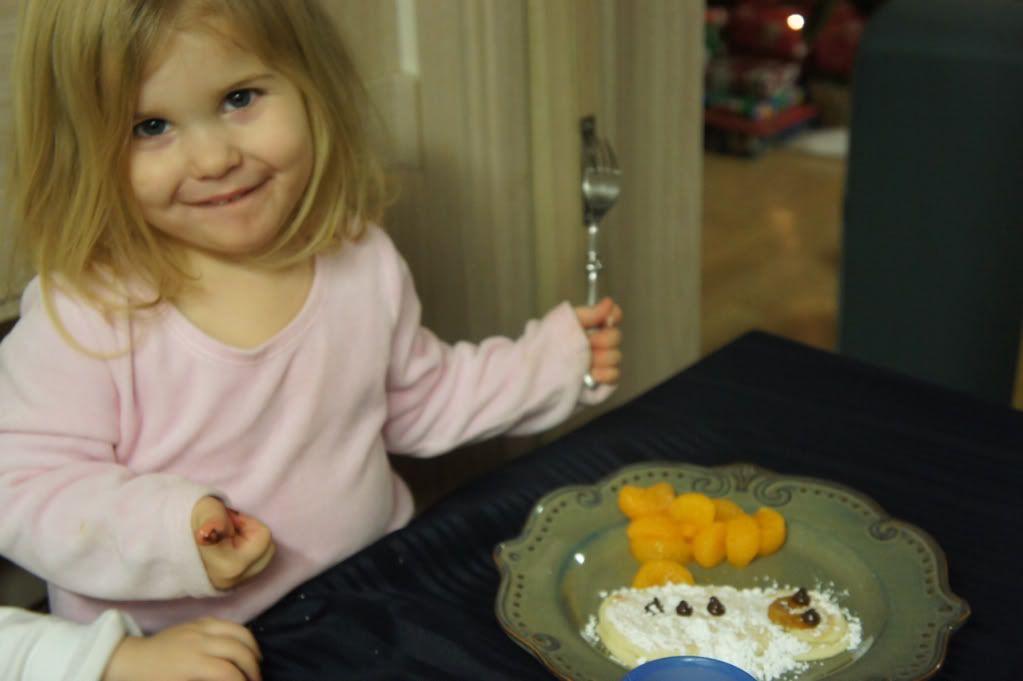 They were very yummy too!