Our advent calendar activity for today was something none of us have ever done before. We made ornaments out of eggs with all the guts blown out! :) It was great fun and I was thrilled that it actually worked! AND we managed to get through the whole process and creation without breaking a single one!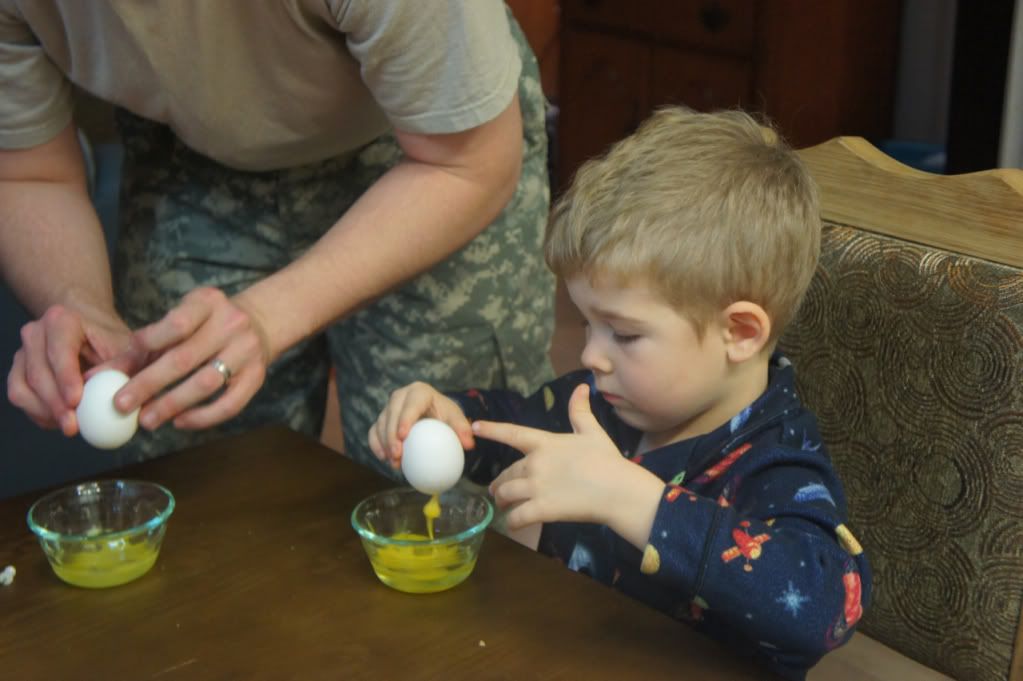 It was pretty amazing to see all that egg come out of just a tiny hole!
Faith didn't want to do this part so Daddy helped her get it all out, but she liked getting all sticky in the glue during the decorating. :)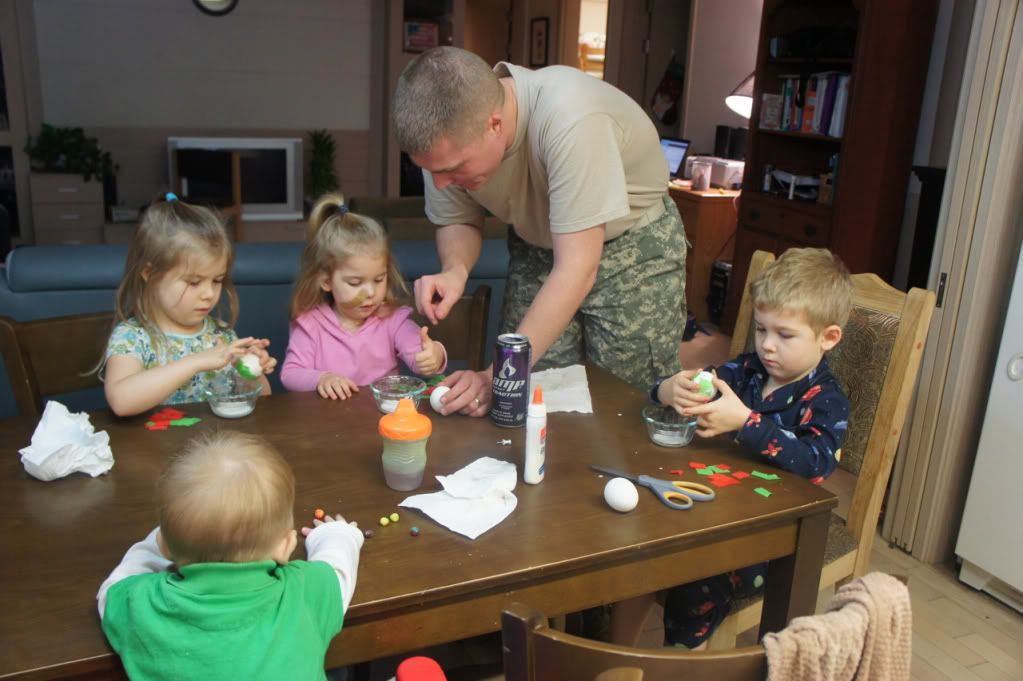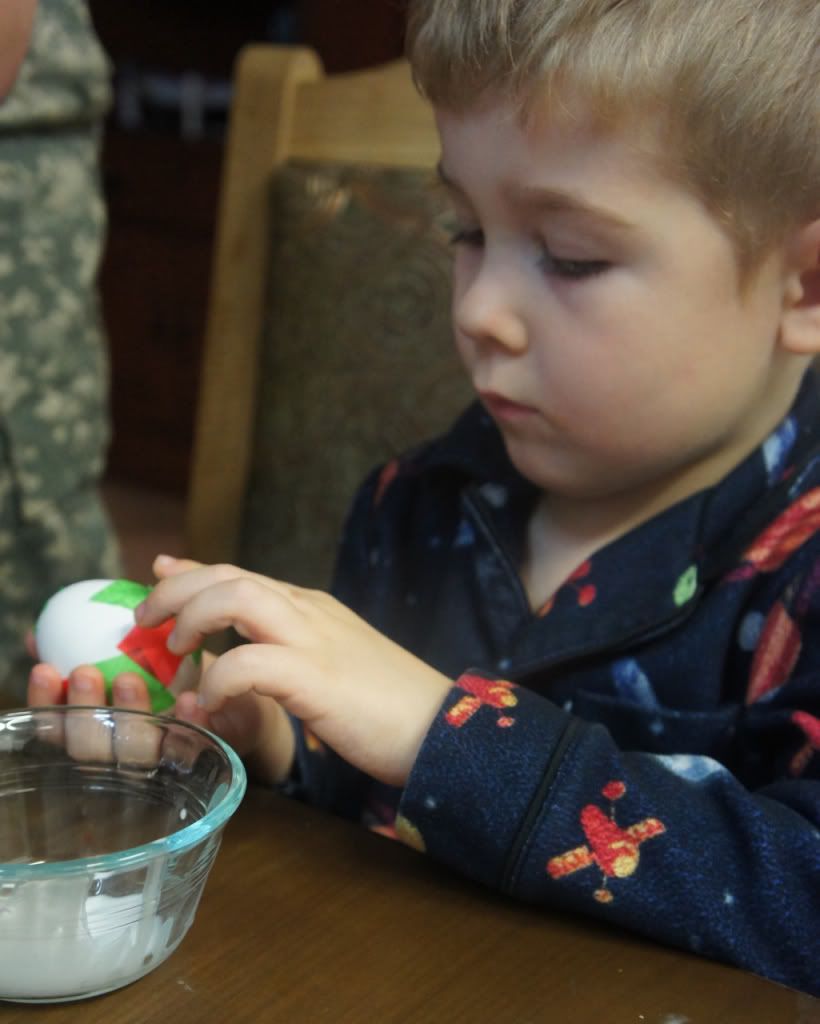 Poor Fathie's face is pretty beat up this week. She slipped on a scarf in the playroom and landed right on her cheek bone so she's got a bit of a black eye. Then today she was standing in the wrong place at the wrong time and got bonked with the door by Joshua and it actually gave her a little cut on her cheek which is why she is wearing that huge band aid. It's actually not very big, but the giant band aid made her feel better. :)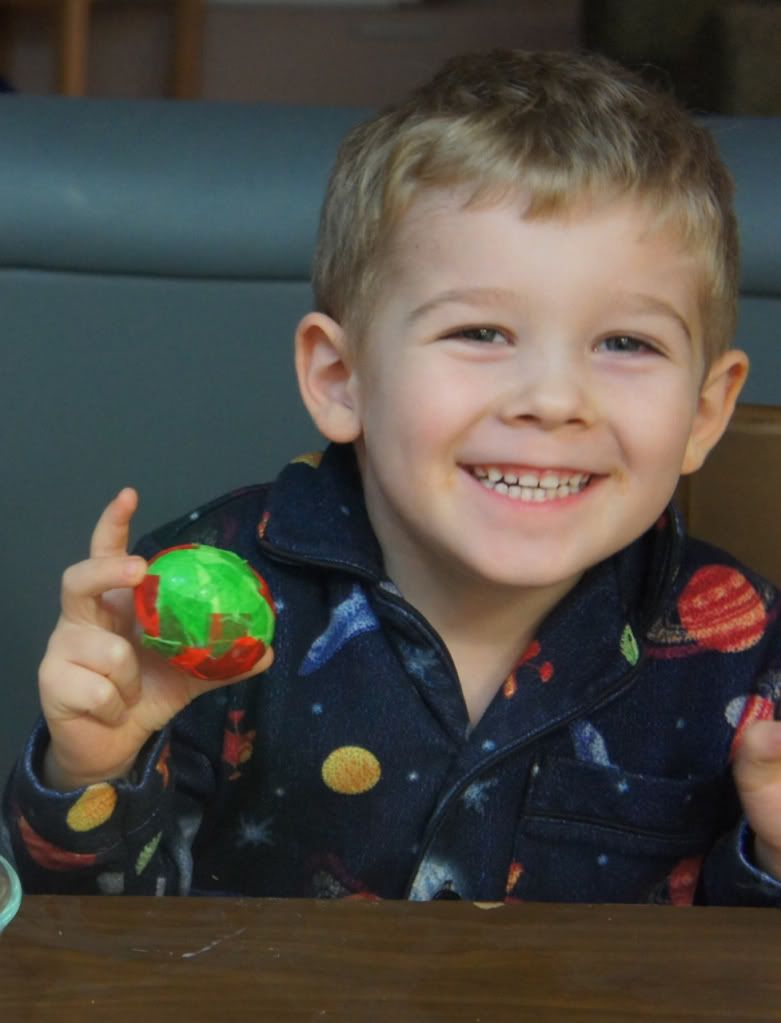 Our tree full of completely home made ornaments is turning out to be quite beautiful I think! Here is one of our egg ornaments we made tonight, and a few others we added this week.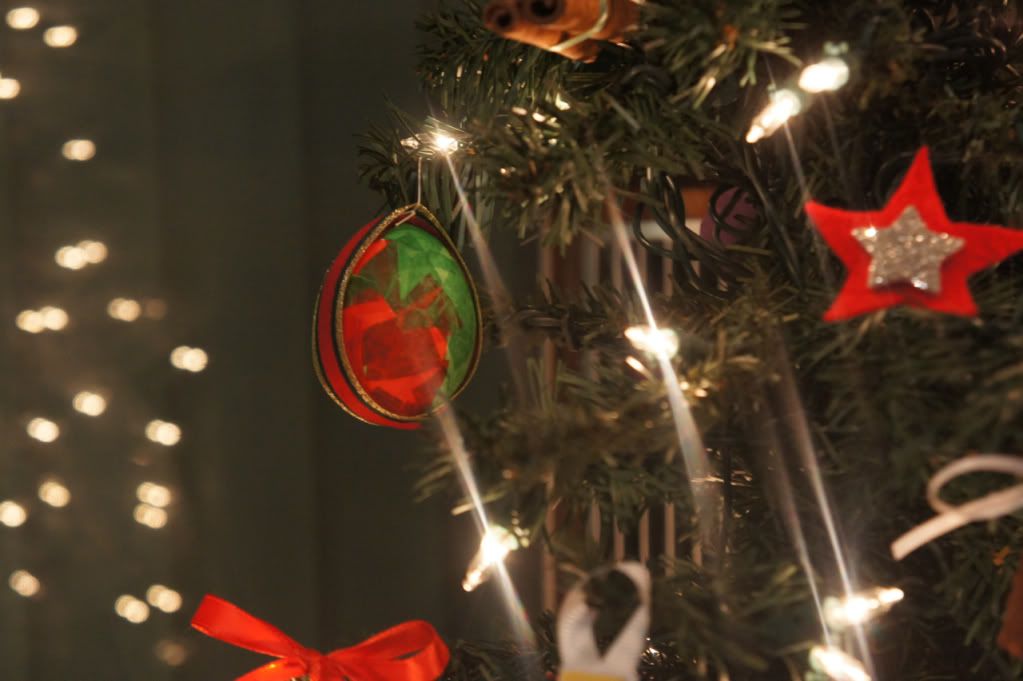 We made these delicious smelling cut out ornaments today at our friend's house that are made up of applesauce and yummy smelling spices!
And I think our bottle cap sparkly snowflakes turned out pretty great too. :)
I hope all of you are having a wonderful advent season. We sure are enjoying ours!