It finally snowed here today! The kids were SO excited to wake up and see flurries out the window....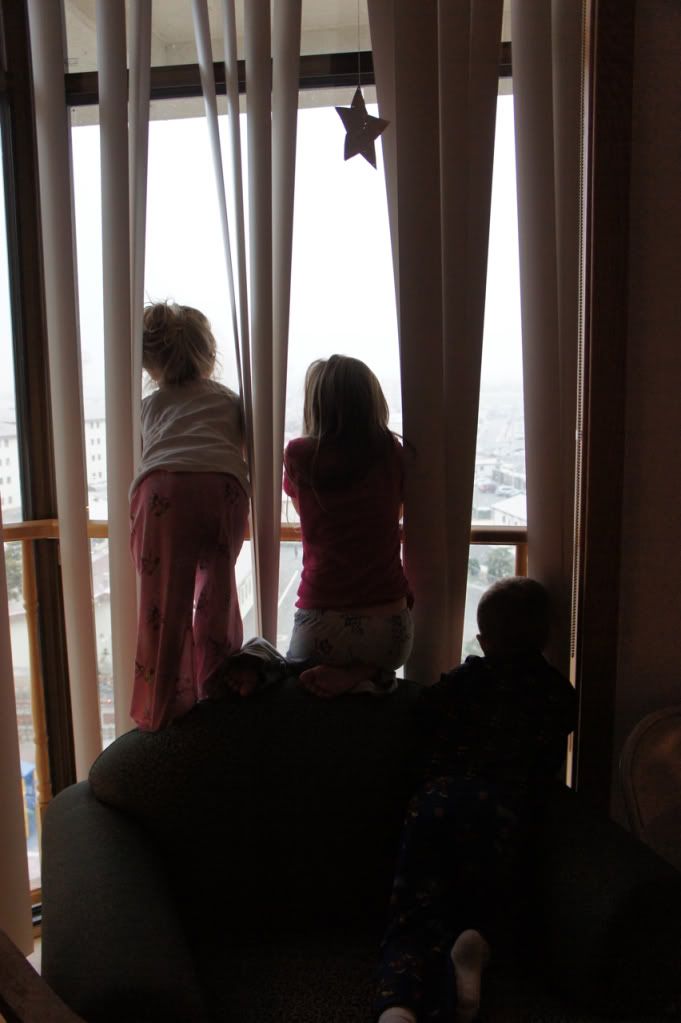 It wasn't much, but it was the first we've seen so far this season.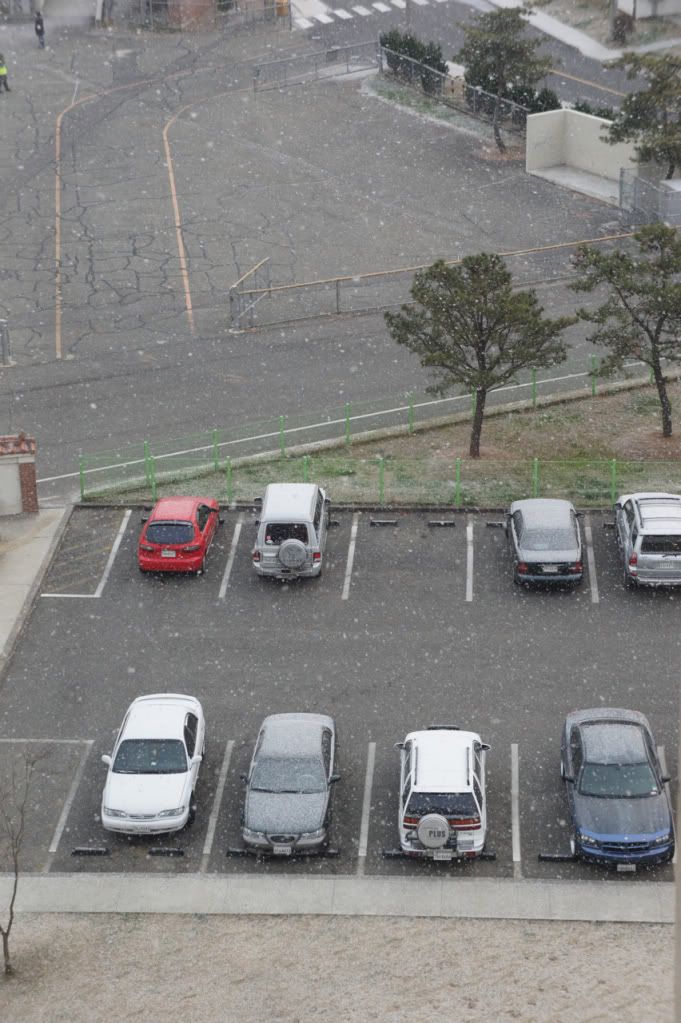 It barely covered the ground, but there was enough to make some snow angels!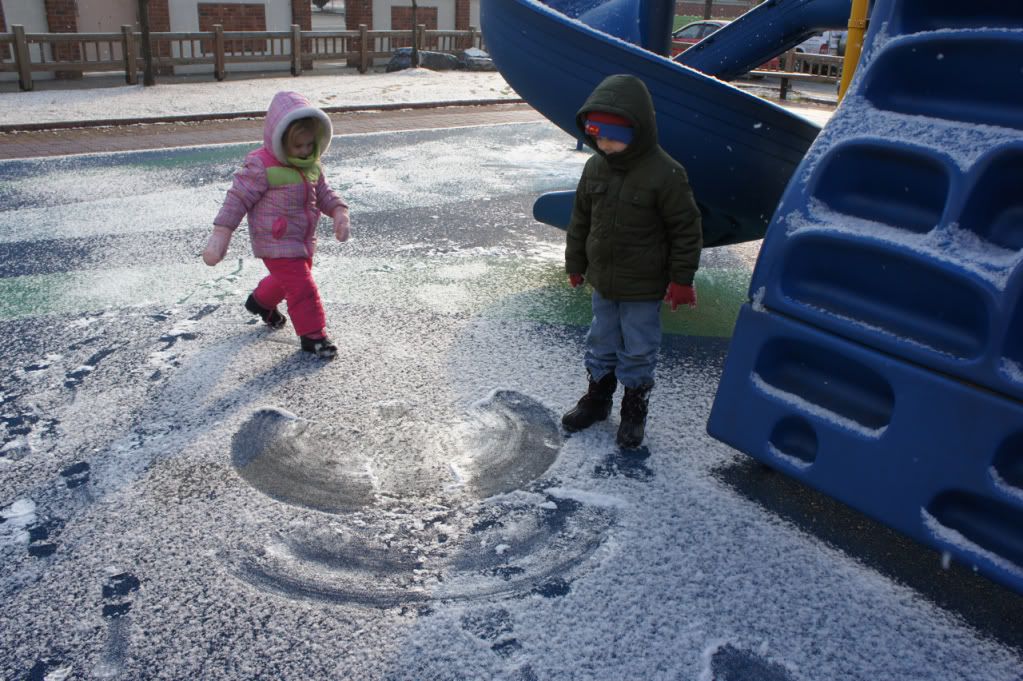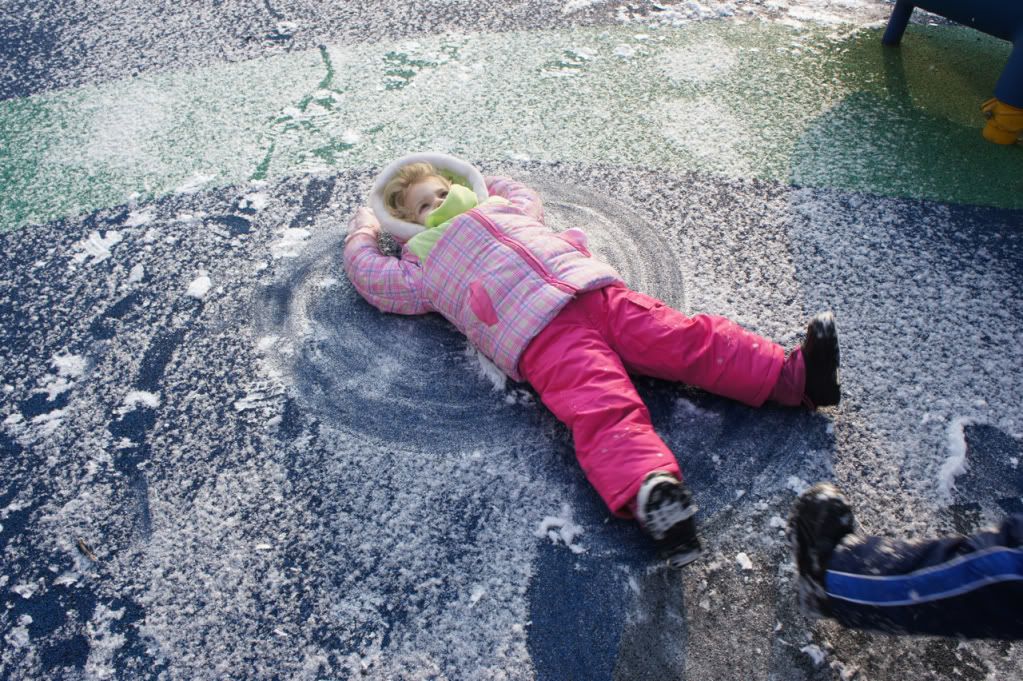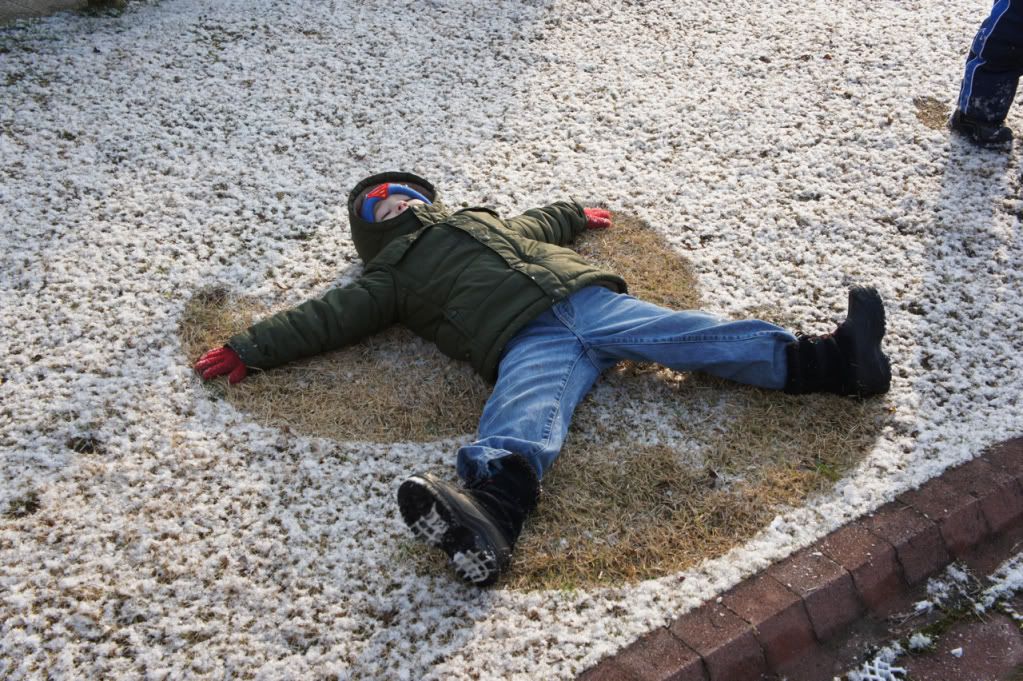 It was here and gone again quickly, but hopefully we'll see some more soon.