It's another crafty project...We are making goody bags for some of the single soldiers we know here and the kids have been making some different fun Christmas cards to go in them. The kids love playing with the stamps and ink pads, so I told them we'd try to make some Christmas trees with our fingerprints...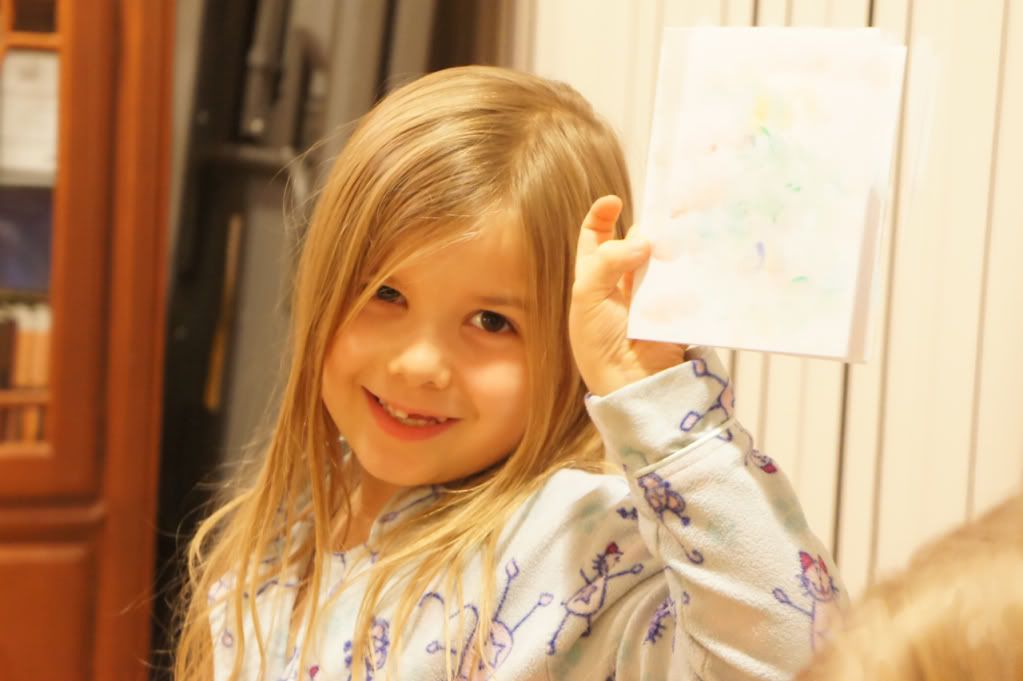 I was thinking we'd do something like this....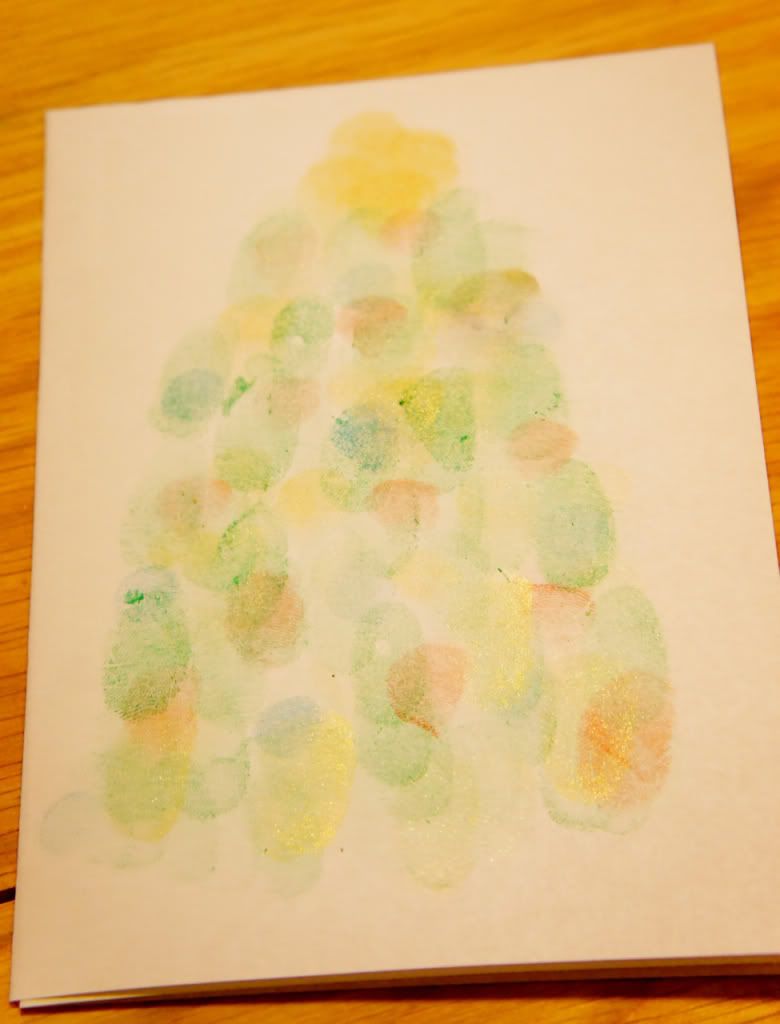 But the kids had fun making their own style of pretty fingerprint pictures! :)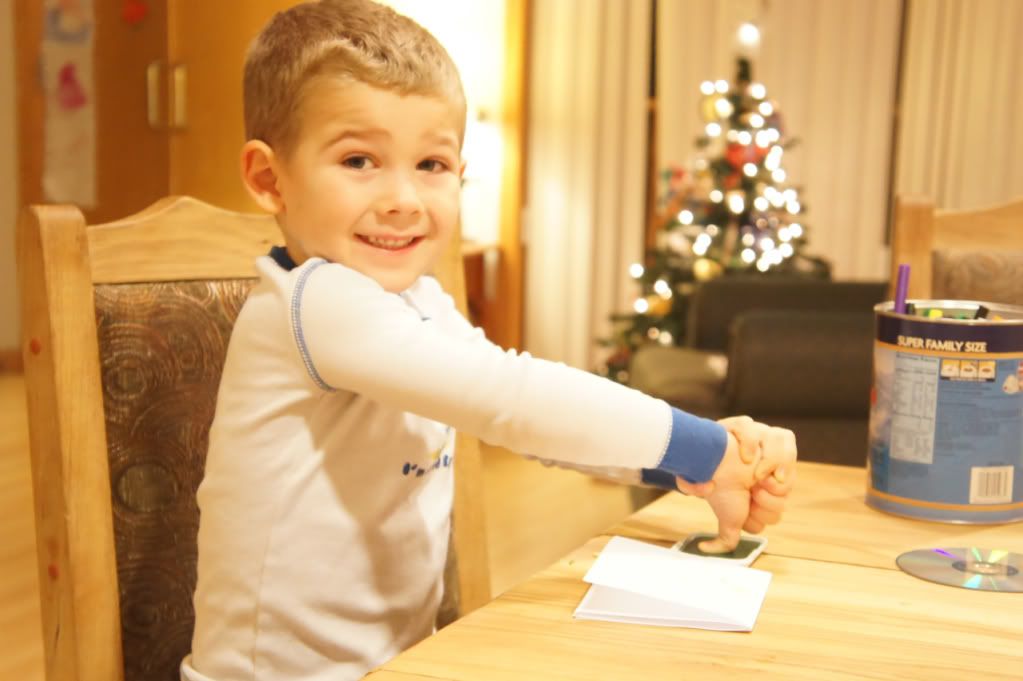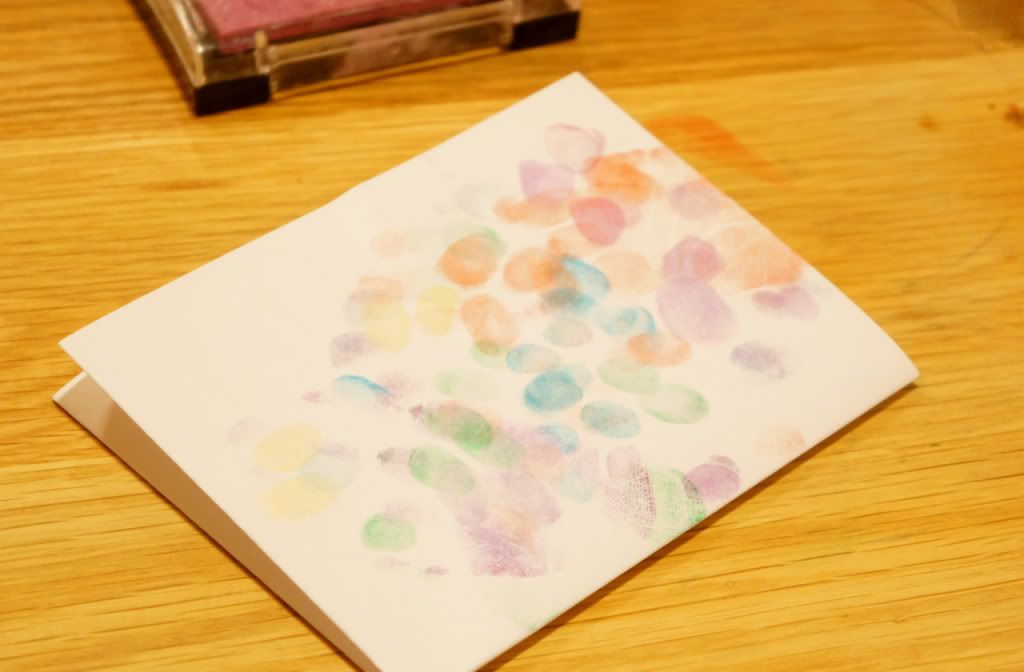 They turned out cute and colorful and will be a great addition to the bags. :)
Samuel loved playing in the stamps and ink pads too!