After our fun day in the snow, we had a little Christmas Eve party with several of our good friends. We sang Christmas songs, played some Christmas Trivia and Christmas Charades, ate lots of dessert... including a birthday cake for Jesus, and of course...read the Christmas story from the Bible. It was a fun time!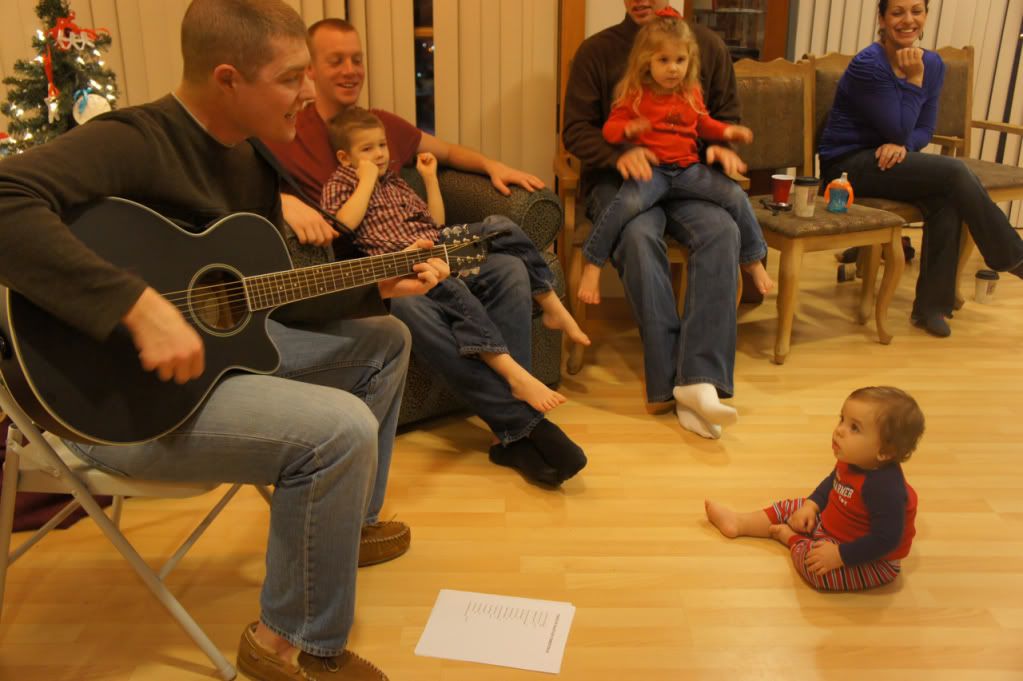 Little Christopher LOVED watching Peter play the guitar and sat just like that for quite awhile!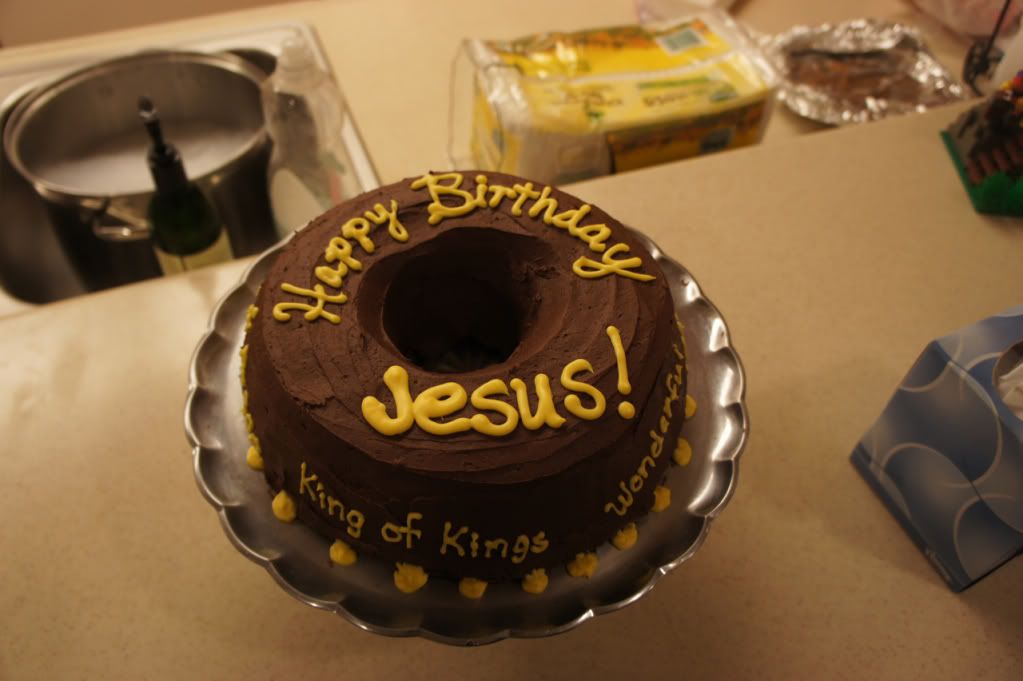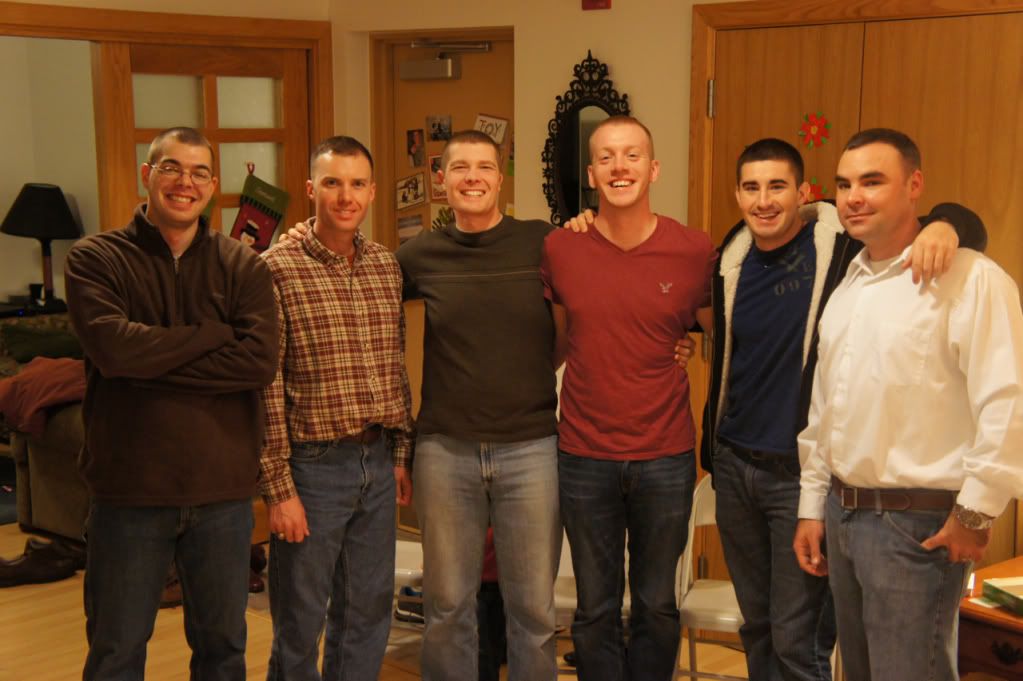 A few of the guys...
Then after everyone left, we let the kids each open one present, as is our tradition on Christmas Eve. It's always new pajamas and something we all look forward to!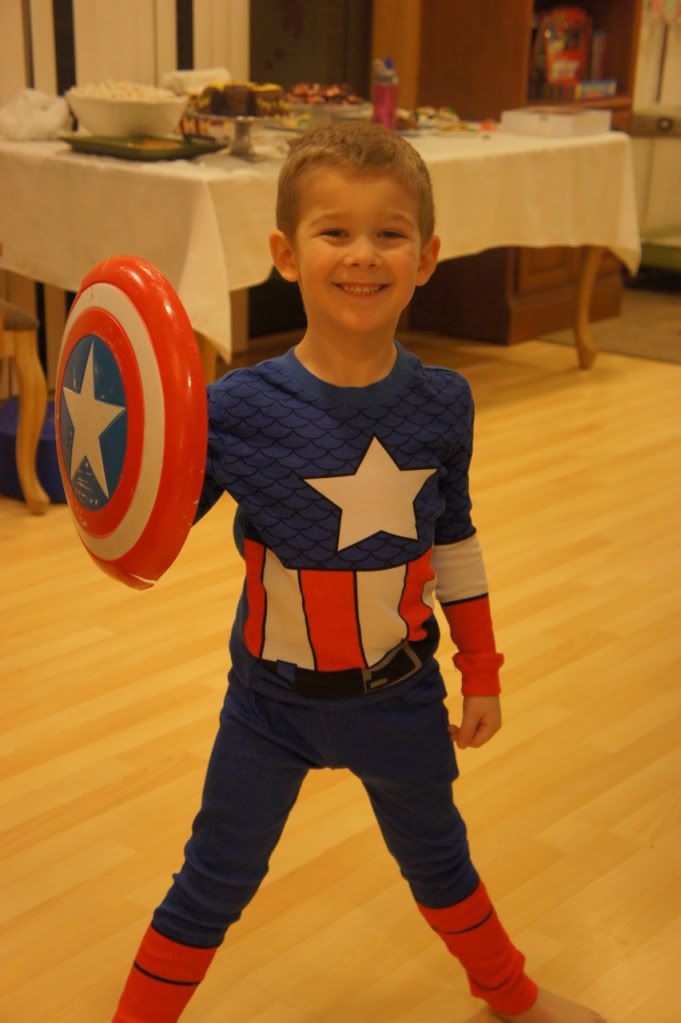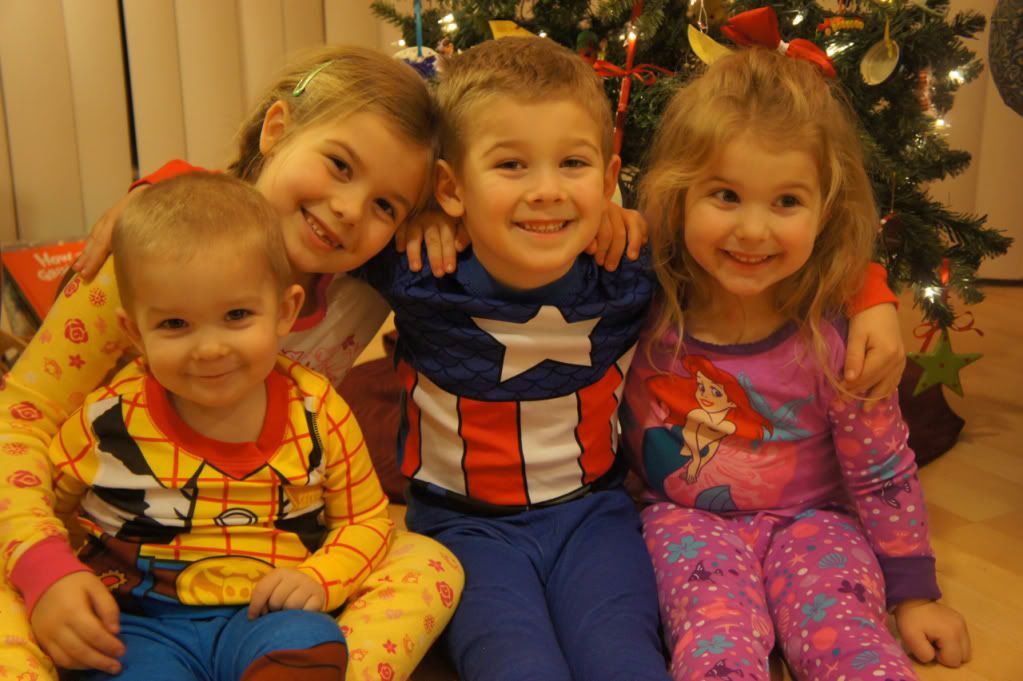 The Awesome Adams Kids!
This year we invited three of our friends who are here in S. Korea with us to join our family for Christmas. Since they were staying the night, they had to have new pajamas too....it's Tradition! And since they were staying with the Adams family for Christmas, they were subjected to ALL of our traditions! :)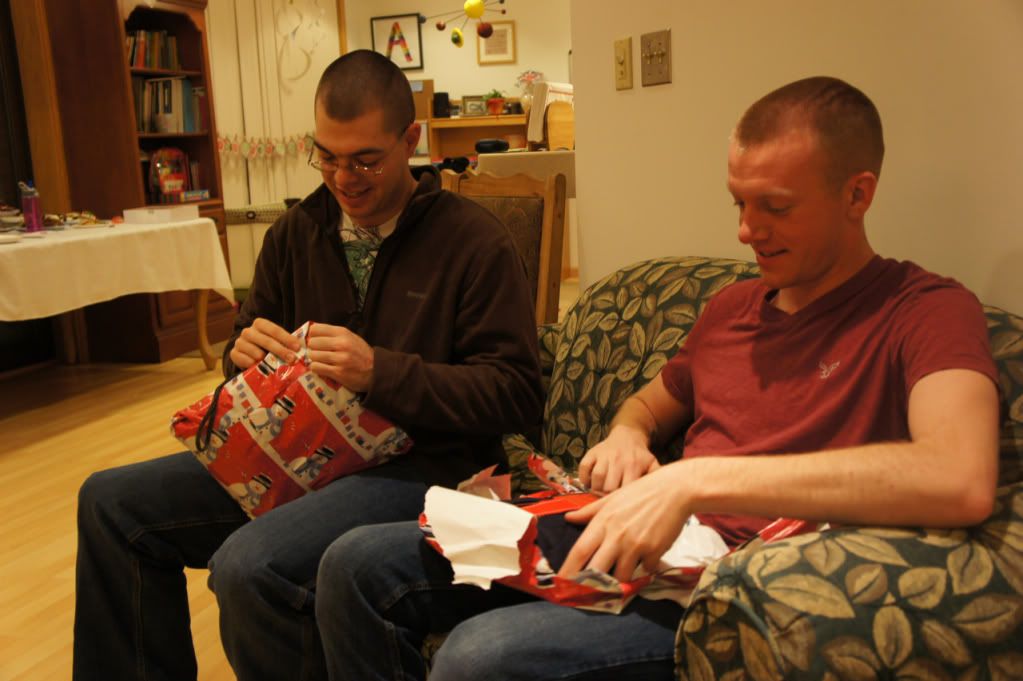 Later in the night I put the guys to work...they were my 'elves' building toys for Christmas morning...all sporting their new pajamas too! :)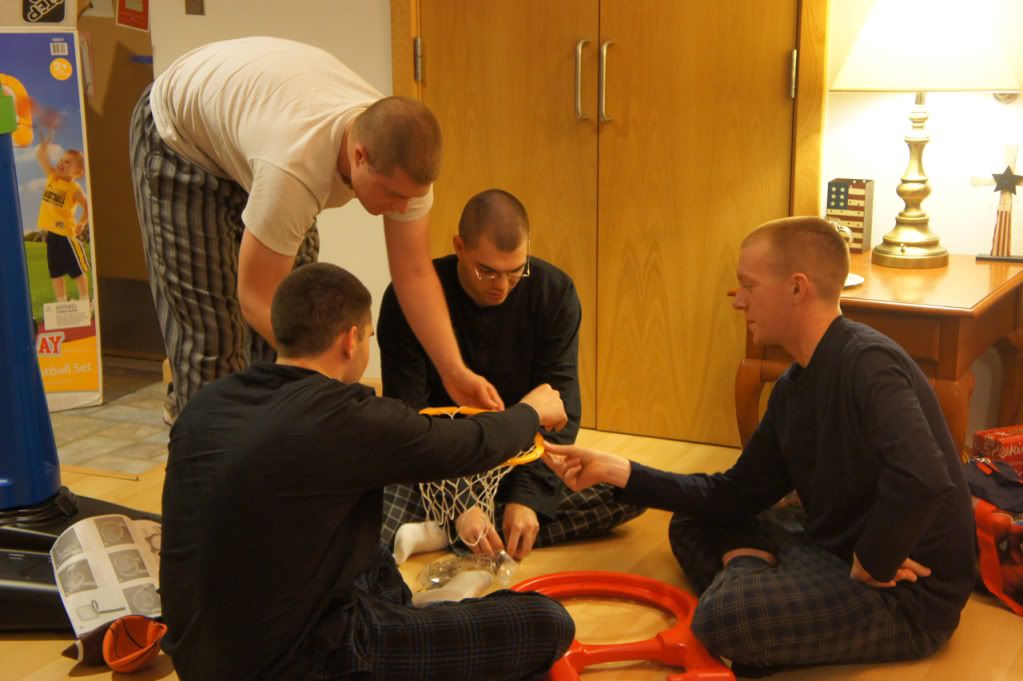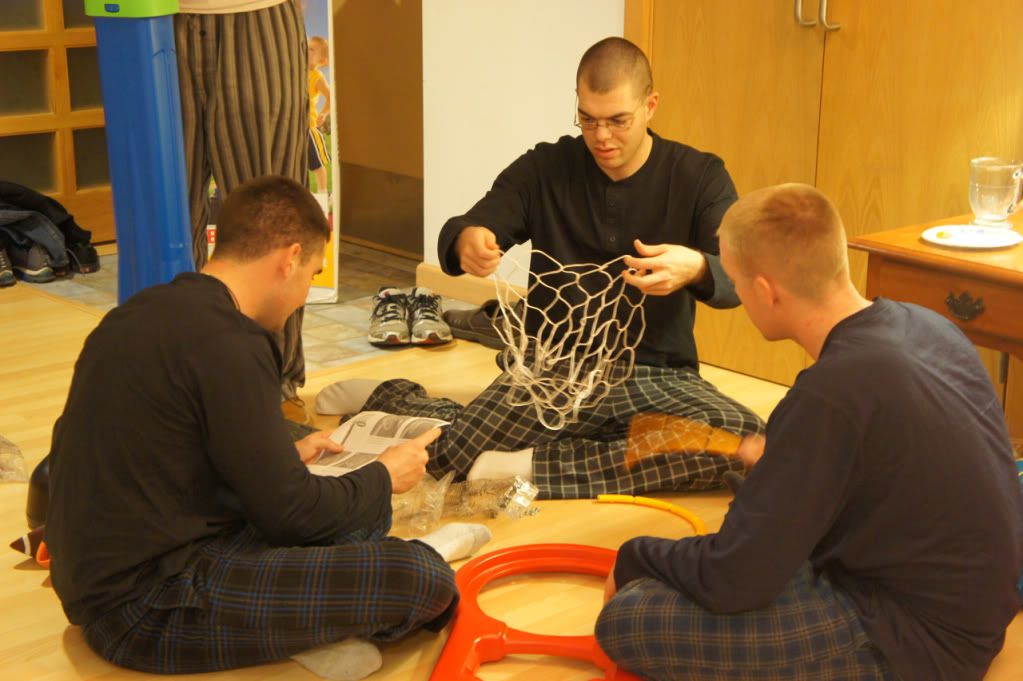 Then they had to test them out of course...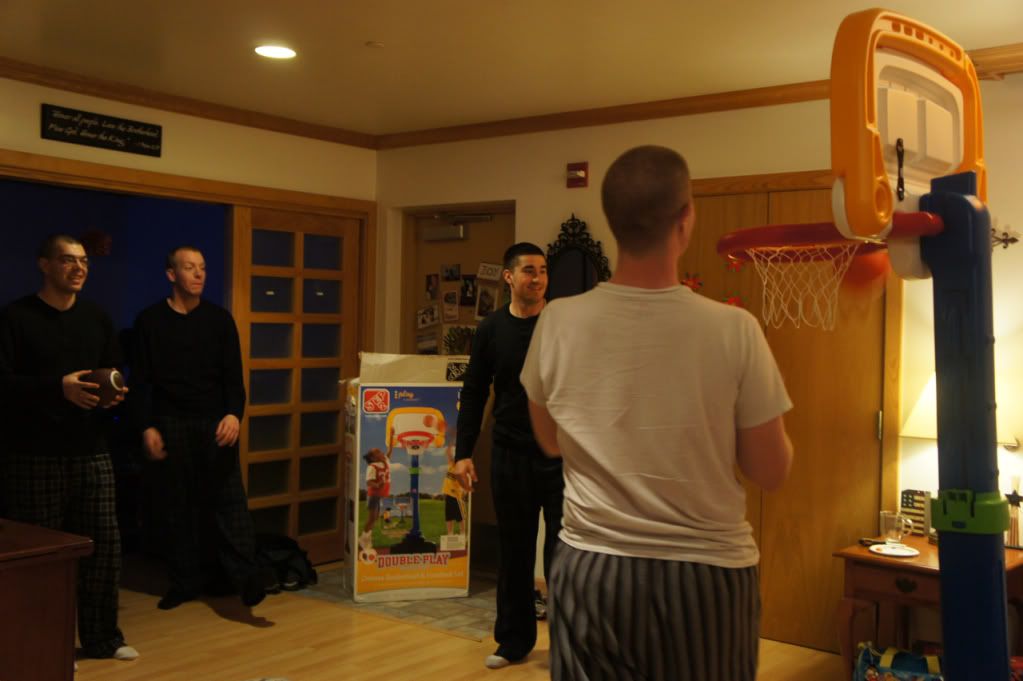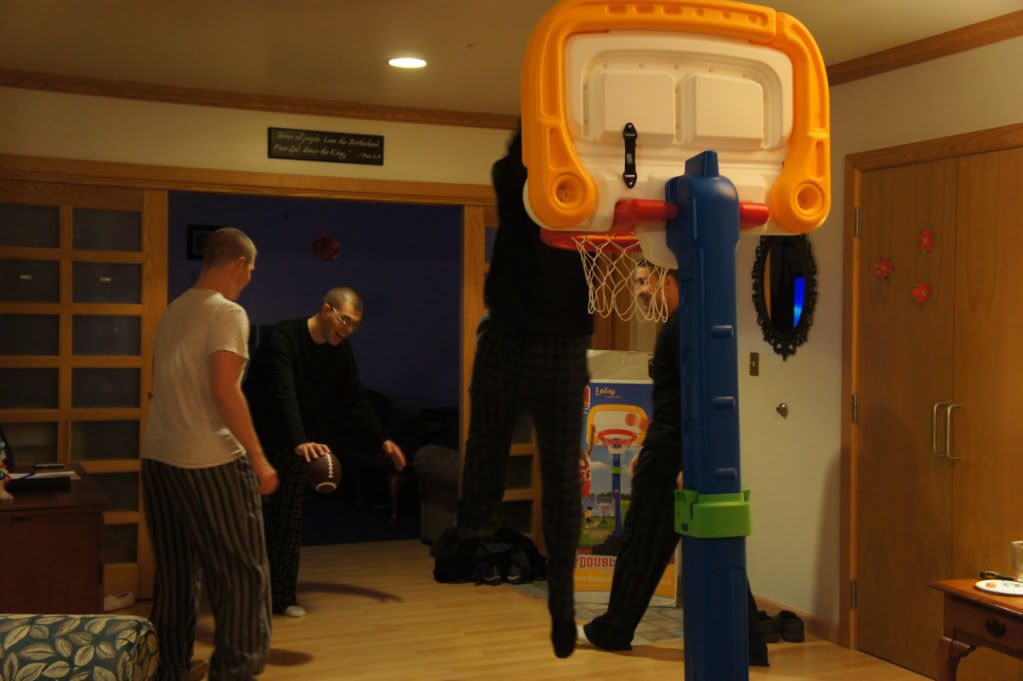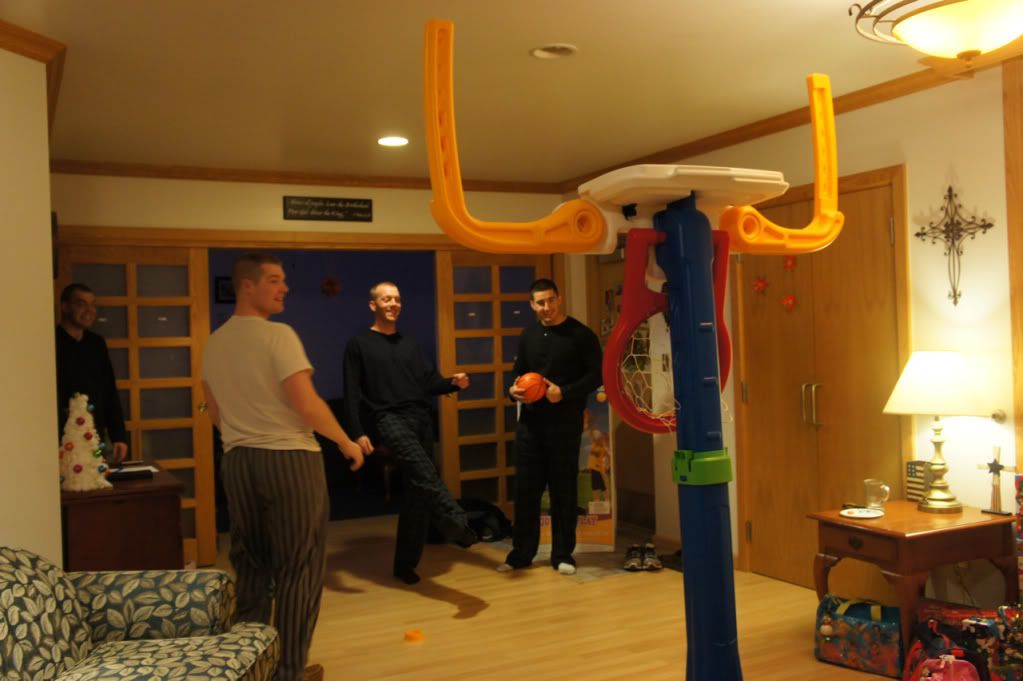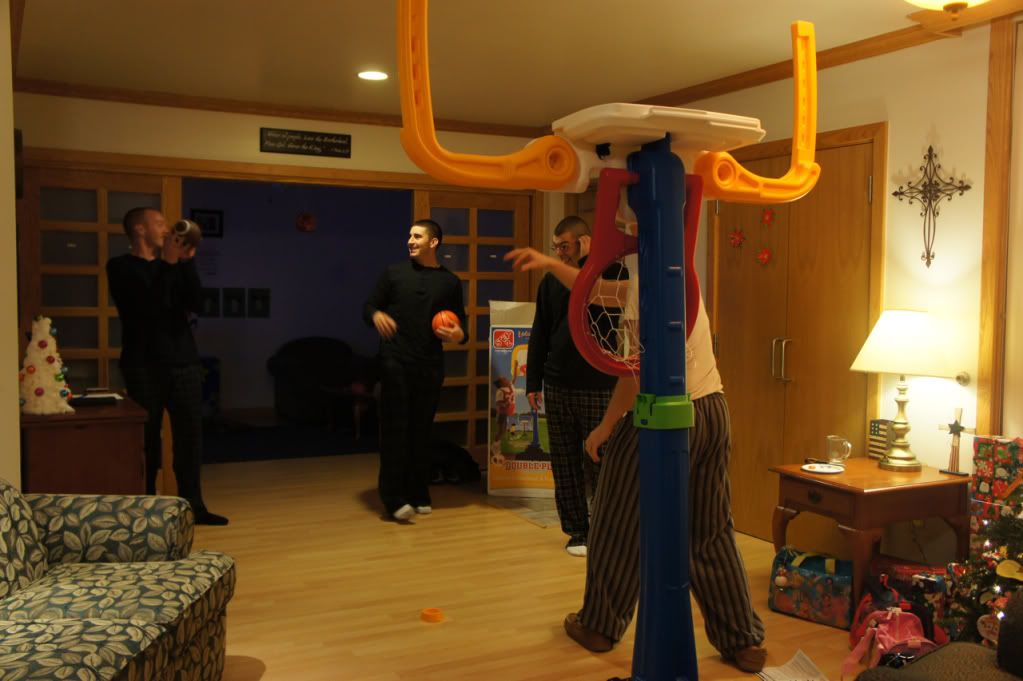 Finally everything was finished and set up for the morning. :)