Our advent activity tonight was to make some Candy Cane Christmas Mice and hang them on our neighbor's doors after they were finished. I think they turned out SO cute! And they were super easy to make. :)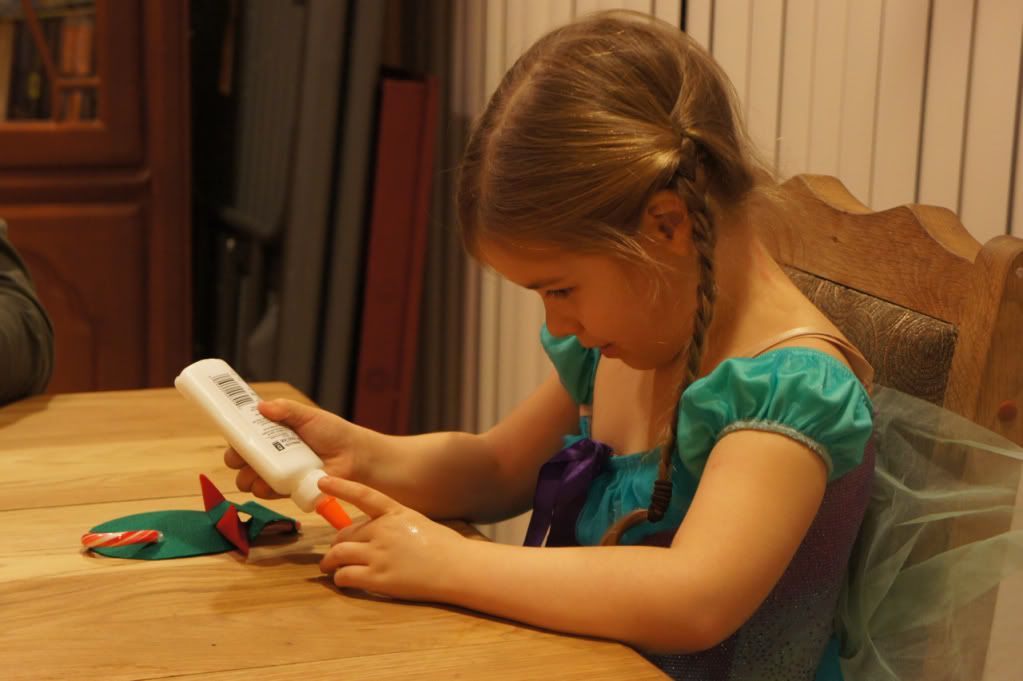 We cut a 'mouse shaped' body out of green felt, then a long rectangle out of red felt, then we rounded off then ends of the rectangle. We cut a slit at the back end of the body and another one at the 'nose' and pushed the candy cane through from one end to the other. The curved part of the candy cane looks like the tail and the other end that just barely sticks out at the front makes the nose. :)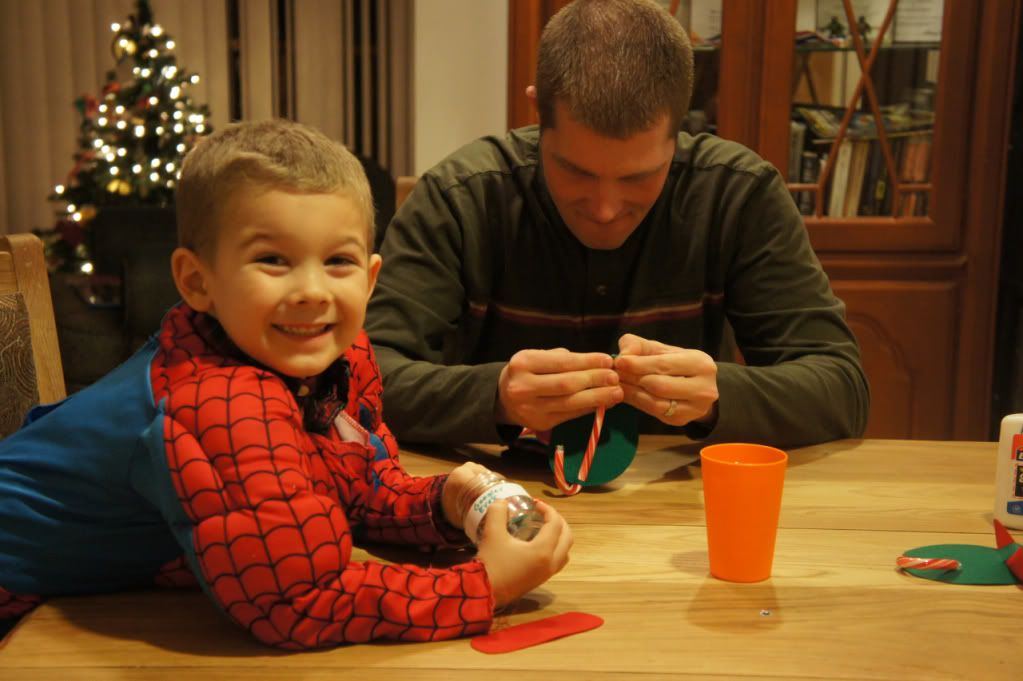 Add some googly eyes and slide your red felt rounded rectangle through two slits you make on the top and make the 'ears' face forward and you're done! :)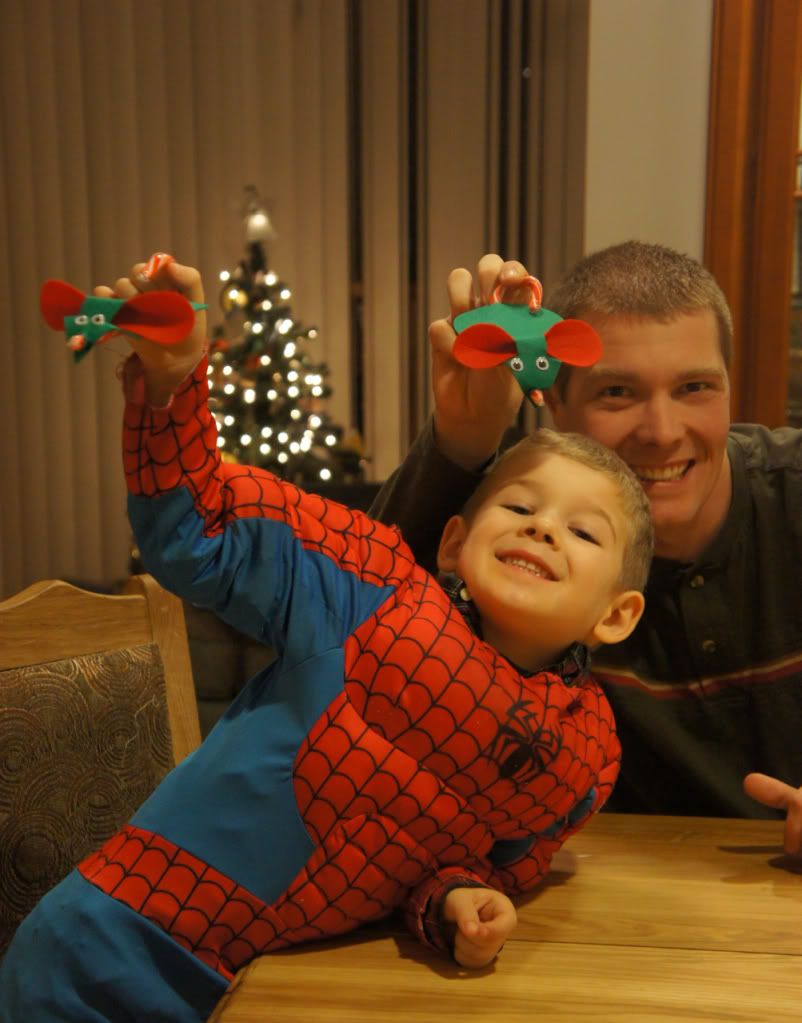 We have 5 neighbors on our floor of our building so we made 5 mice. They all turned out so cute but are all so different looking!

We attached a Merry Christmas note to each one with a little gold thread and then set out to hang them on everyone's doors...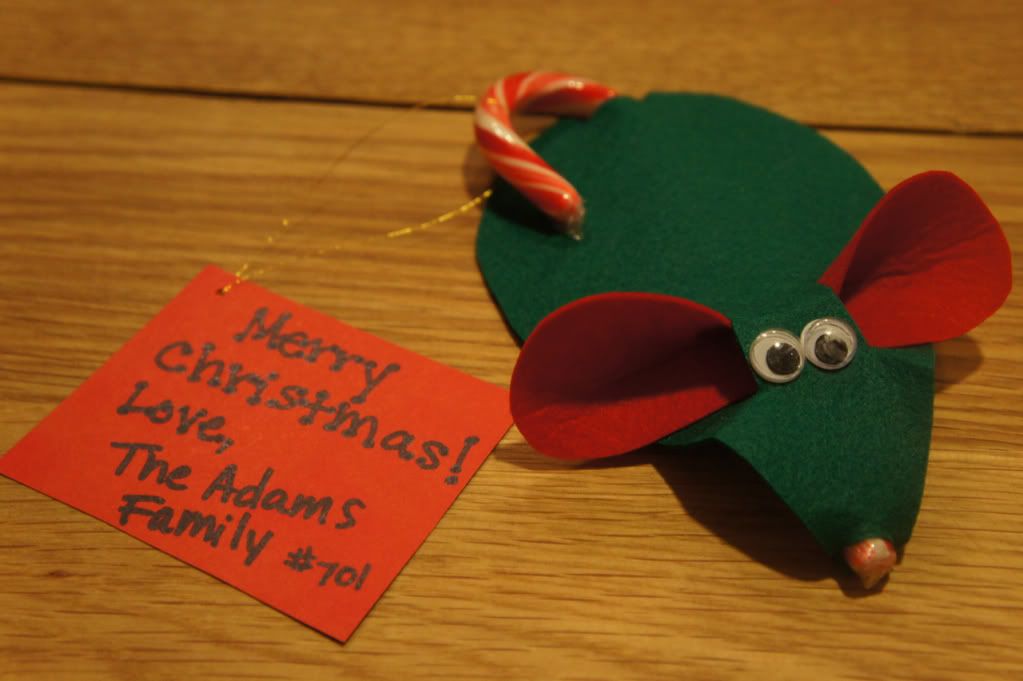 One of our neighbors has their door wrapped up pretty in wrapping paper and we didn't want our tape to rip it, so we just hung theirs on the wall outside their door...
But the rest of the mice looked like this on everyone's doors when we were finished. :) They were VERY fun and SO easy to make, so we are definitely going to make these again!