We were so excited to wake up on Christmas Eve to a winter wonderland! It was beautiful, and so far the first real snow of the season...we've had nothing but flurries that didn't stick up until this point. So of course we bundled everyone up and headed out to enjoy it!
Samuel did NOT like it when we first went out....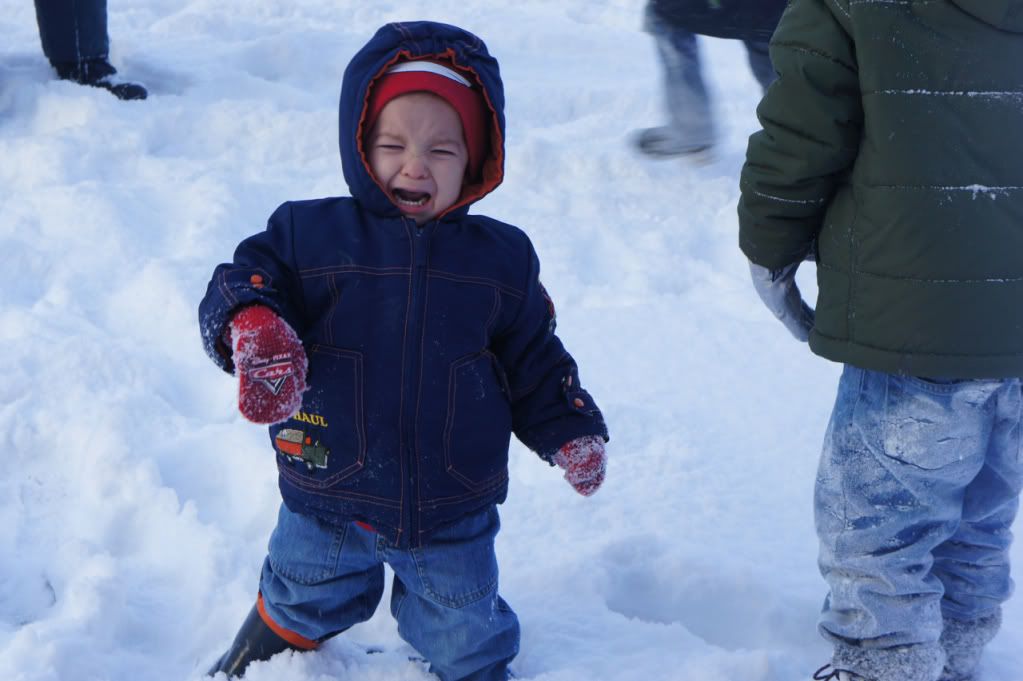 Faith Elaina and her sweet friend Lily loved it though!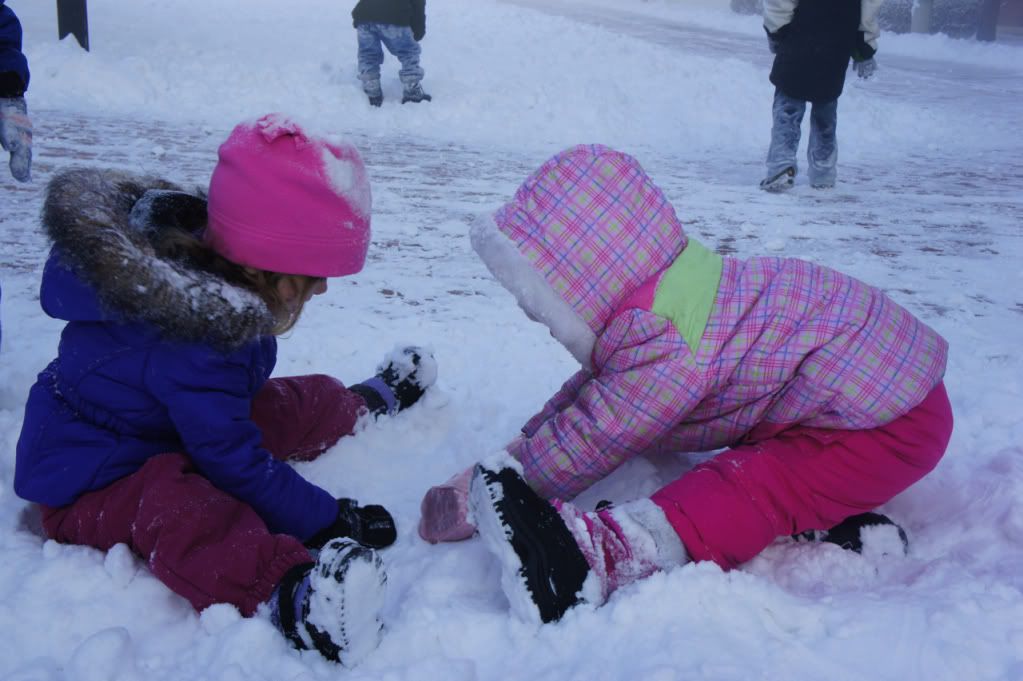 There were beautiful snow angels everywhere!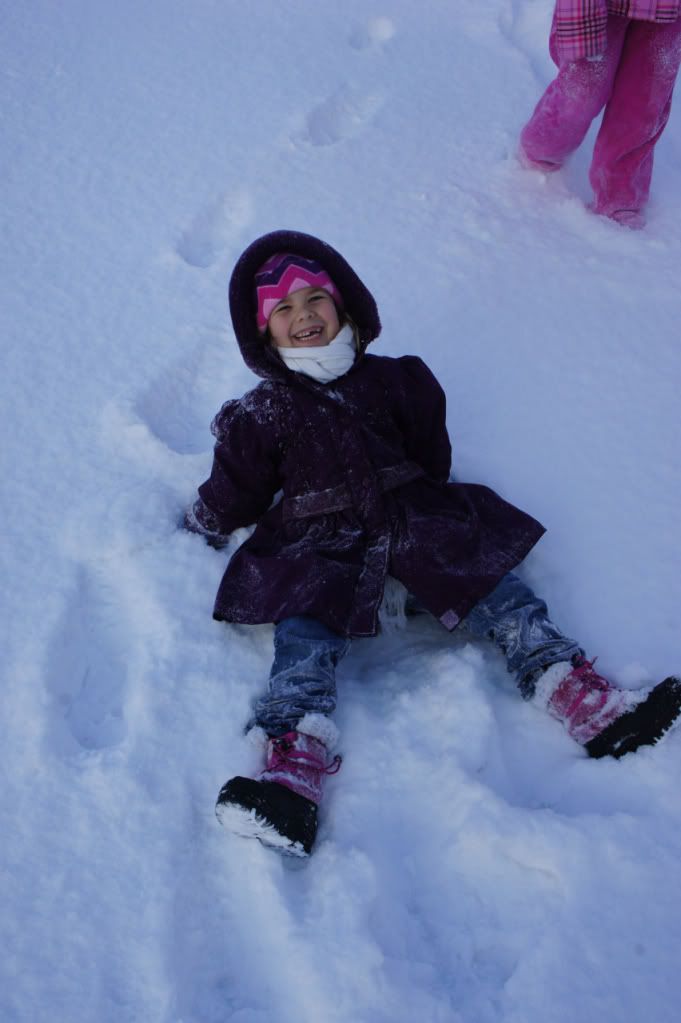 After watching all the kids for a bit and seeing them playing and having such a good time, Samuel decided that this cold snow wasn't such a bad thing and finally decided to join them. :)
He threw several snowballs at Daddy and his brother and sisters!
We played until all of their cheeks and noses were rosey! It was a fun way to start the day!