We had the awesome opportunity to go on an all expenses paid marriage retreat this week! It was so nice to getaway for a couple of days and get to spend 2 nights in the Dragon Hill Lodge. :) Staying in a hotel is always nice...and fun for the kids! And then to not have to cook or pay for meals for the 6 of us on top of that...made for a great break from the daily 'to do' list for this Mama. :)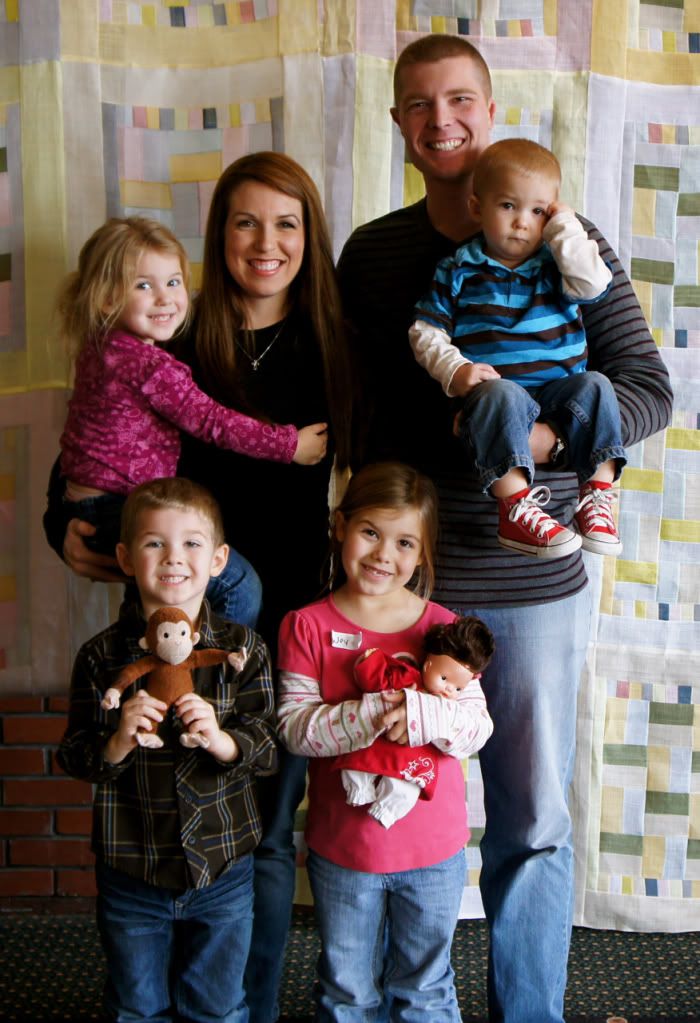 The kids had fun classes with activities to do while we were in the sessions, but there was a lot of family free time and we enjoyed a bit of Seoul, went for a nice walk and took in the sights of all the pretty Christmas decorations.
The kids just loved the hotel, there were so many decorations and lights everywhere. At one point the kids asked if we could count all of the Santa's that were there because we saw so many...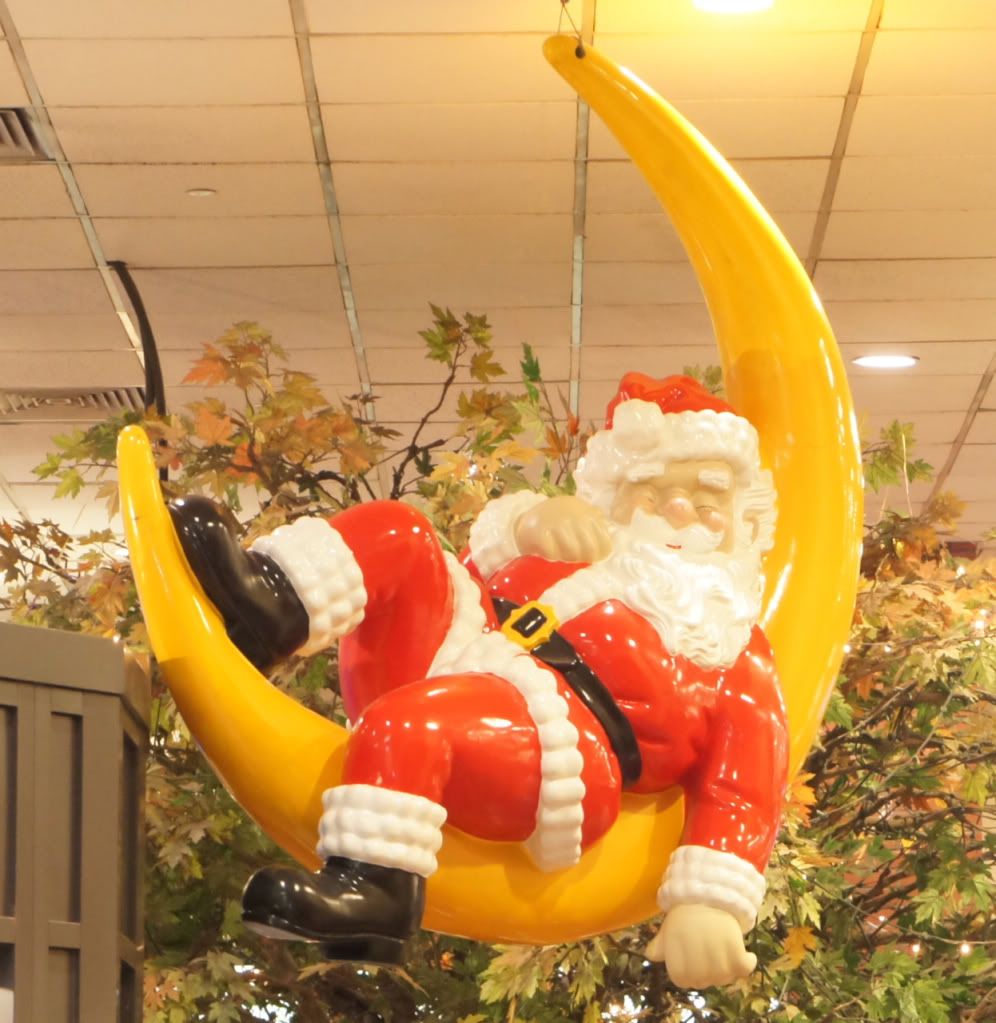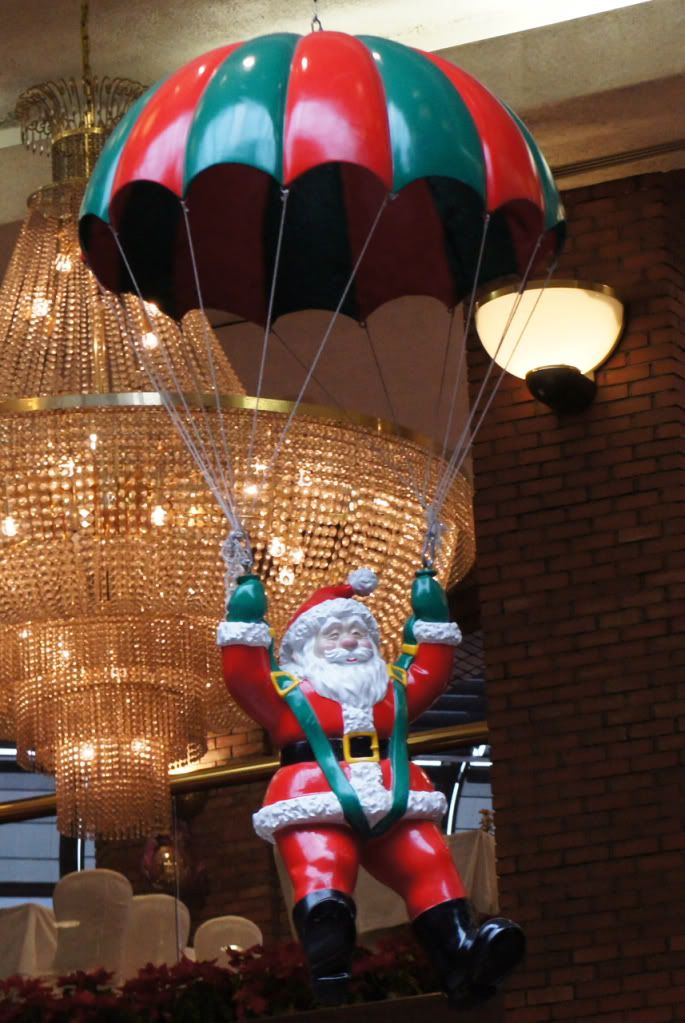 We counted 17!! Just in the lobby and the rest of the first floor hall decor of the shops and restaurants. Now we love St. Nick in our house and enjoy our Santa storybooks but both Joy and Joshua talked about how they were surprised there were 17 Santa's and only 1 tiny baby Jesus that we saw the whole time we were there...and He wasn't even a decoration of the hotel, it was in a nativity set being sold at the gift shop. I told the kids that most public places don't use Jesus as a part of their Christmas decorations anymore because it's offensive to people. To which they replied, "What!? Why!? It's HIS birthday we're celebrating anyway!?"....I'm praying they'll never forget that and will always remember the true meaning of Christmas. :)
We got to stay 2 nights in the hotel and woke up our last morning there to a beautiful view...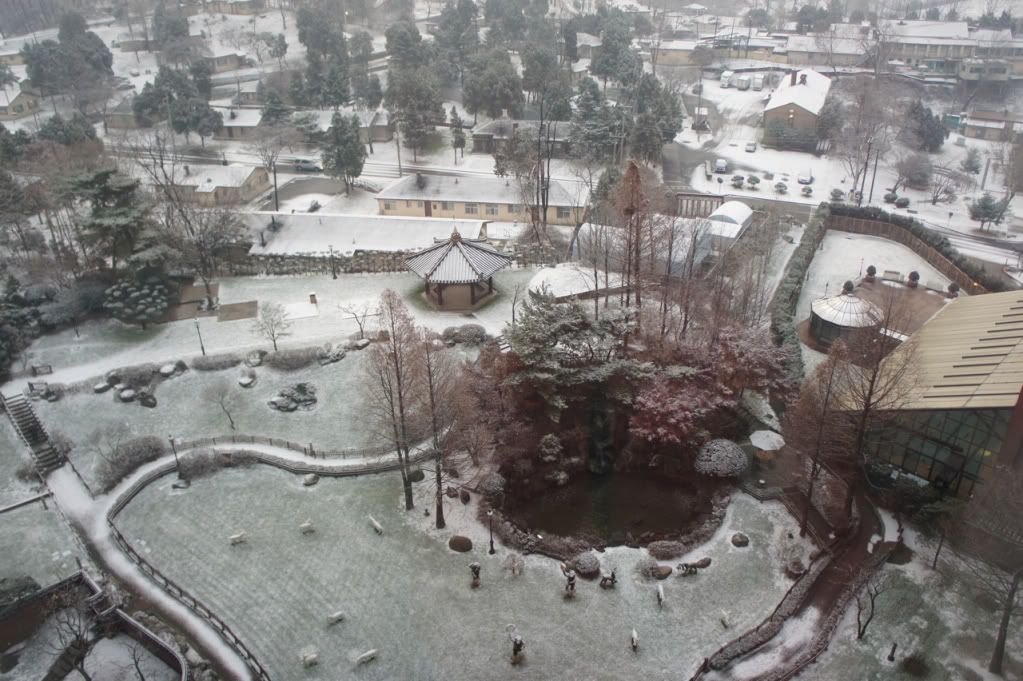 We have hardly had any snow here in our part of S.Korea, so even this tiny 'powdered sugar' looking dusting on everything was exciting and beautiful to us! :) It was a wonderful few days away but we are happy to be back home and in our own beds tonight and very excited that Christmas is almost here! :)