Our activity tonight was to have fun building Christmas themed creations!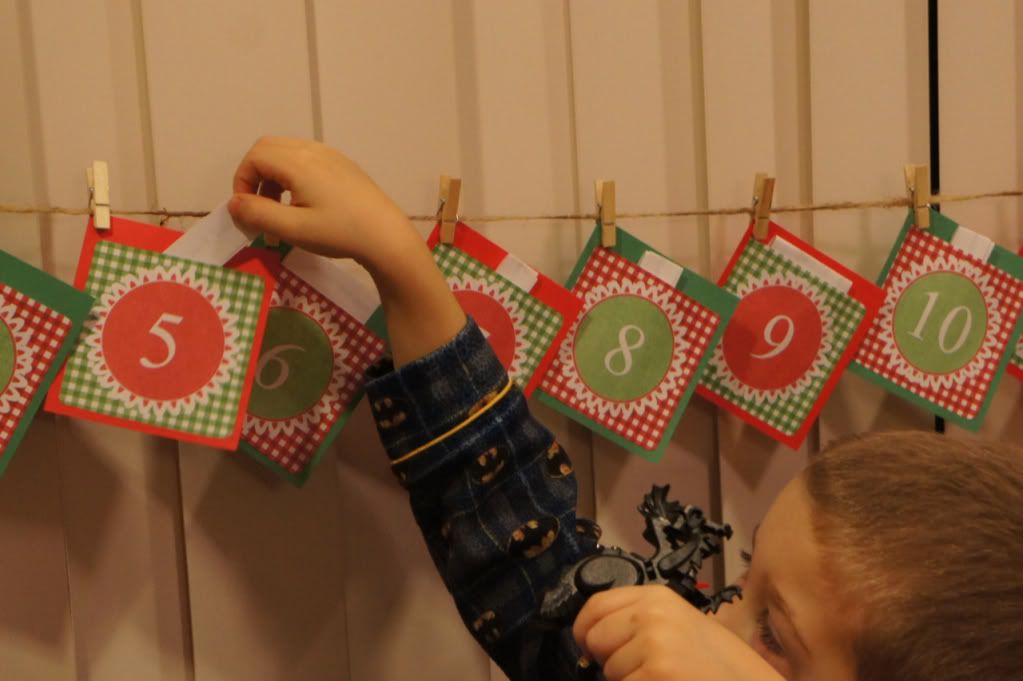 I thought Joshua would be happy about this one. :)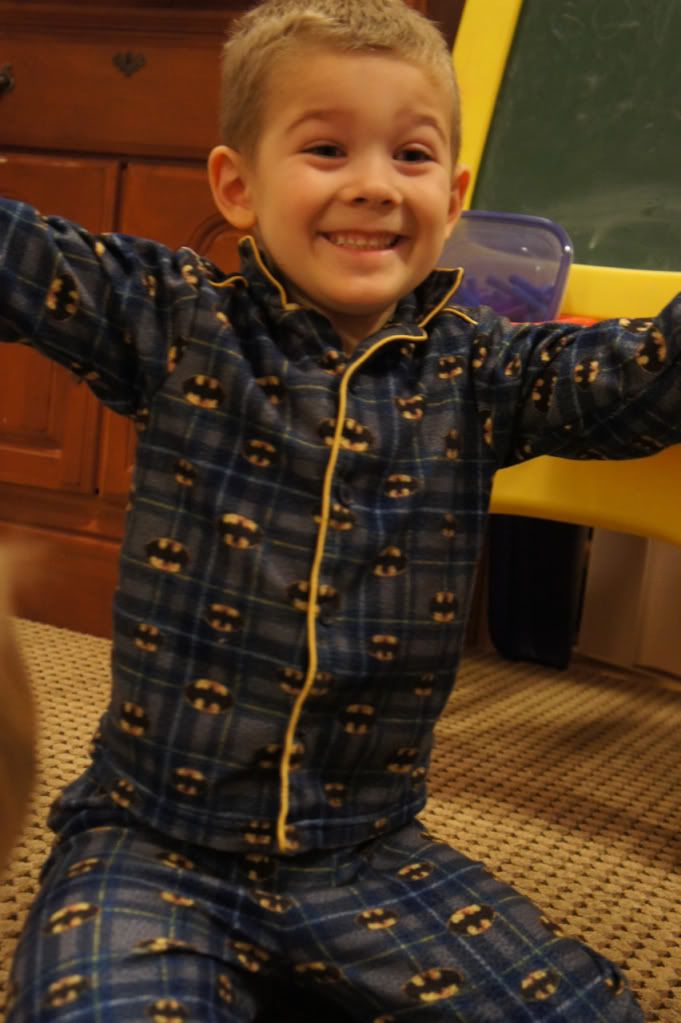 Joy and her beautiful star snowflake...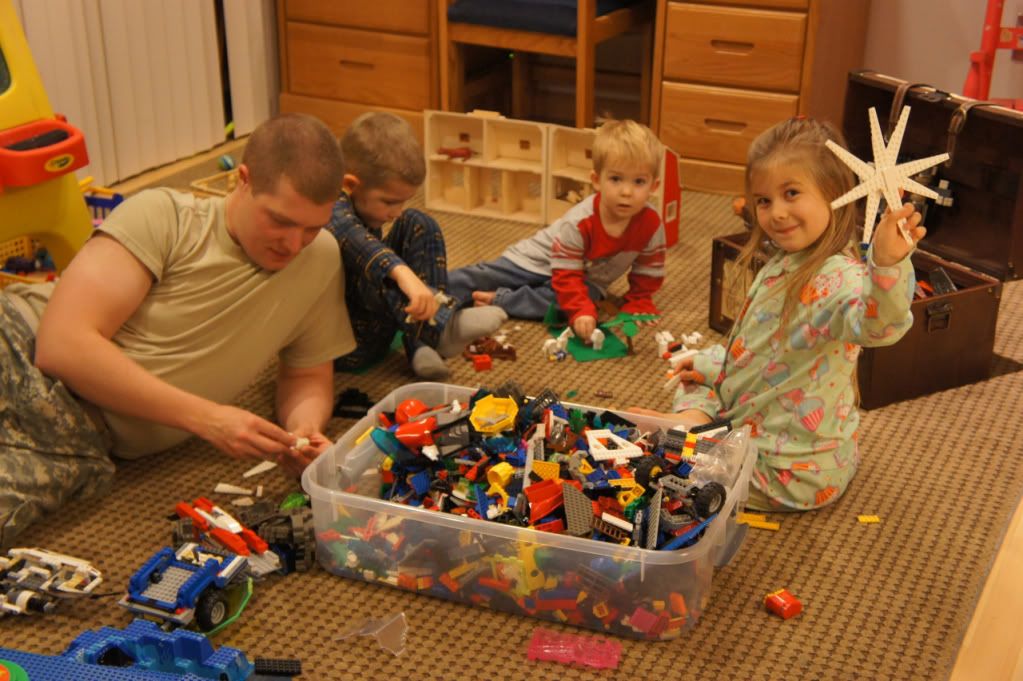 The first angel the boys made...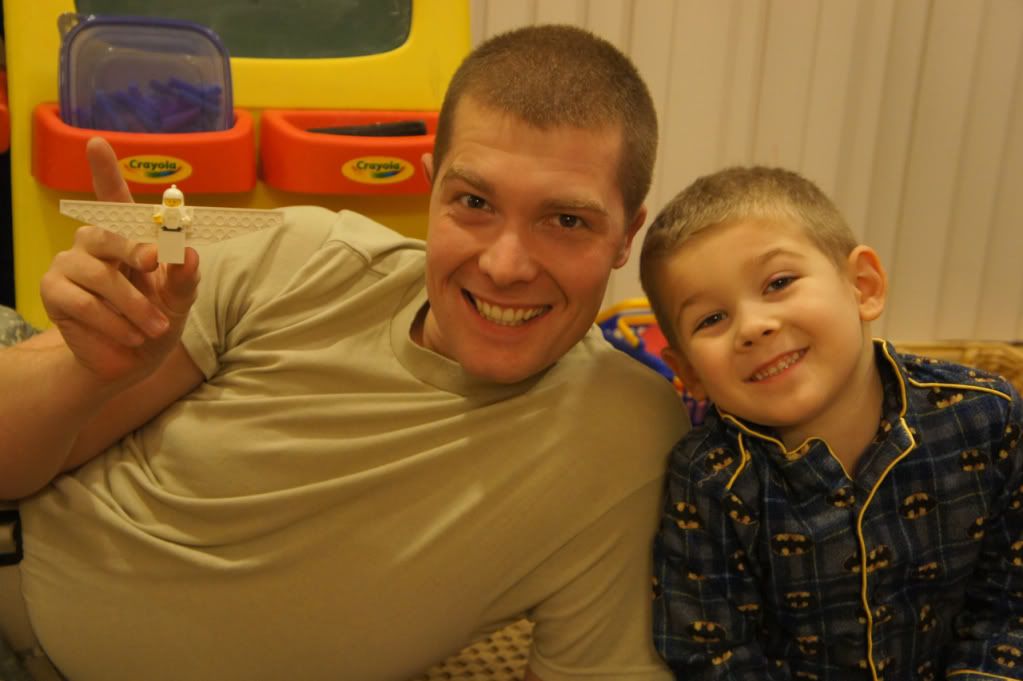 Then we decided to try and make a lego nativity scene. So here's our Mary...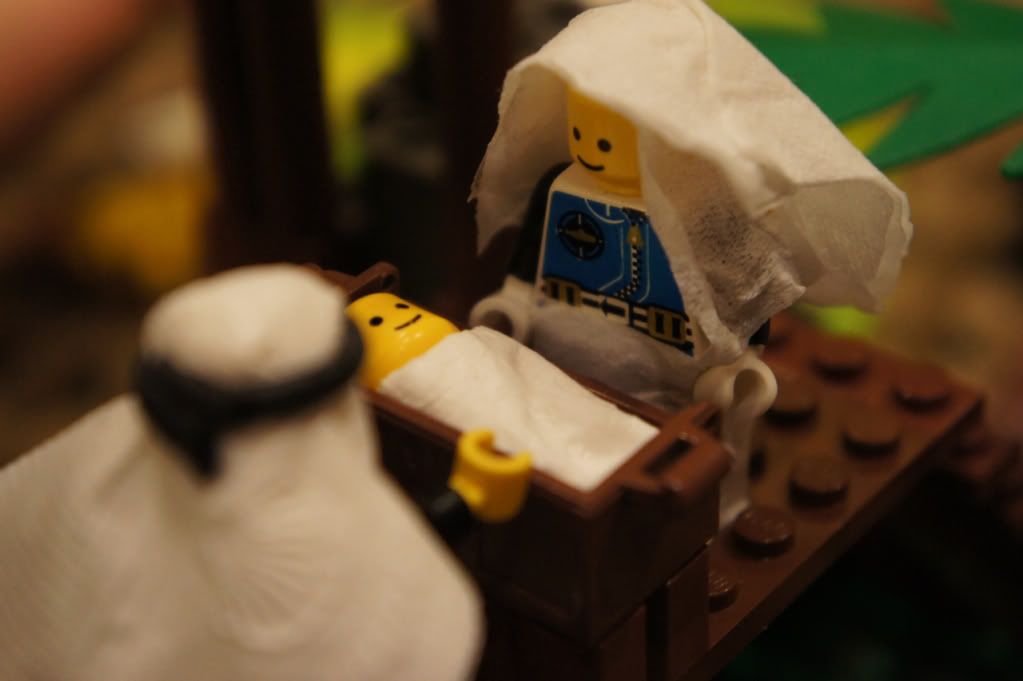 Joseph...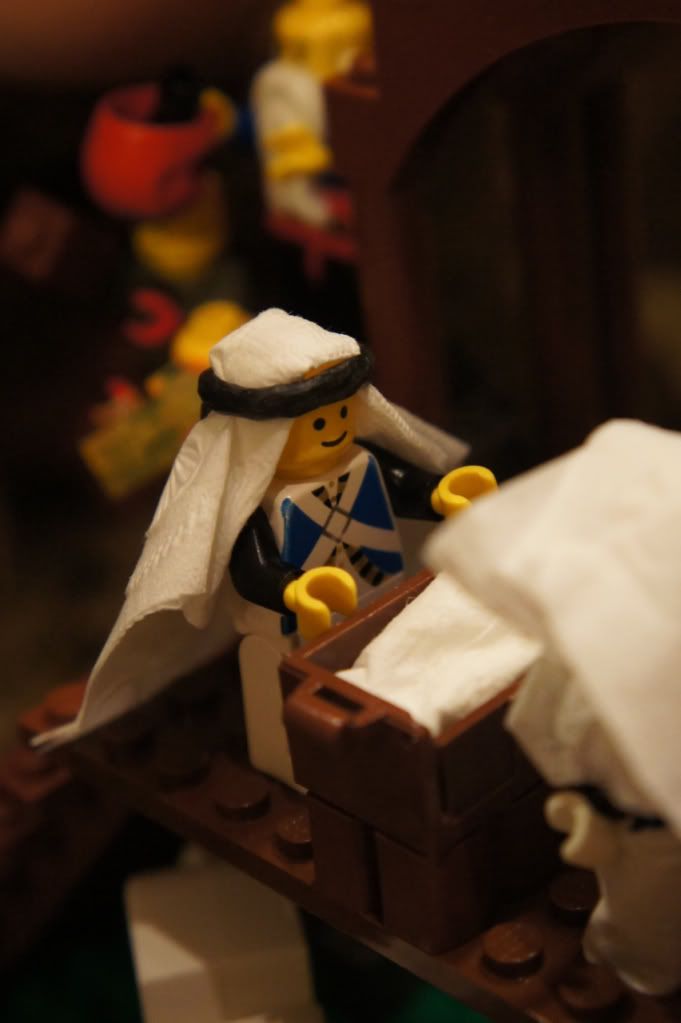 And LEGO Baby Jesus. :)
The 3 wise men holding their gifts...
The shepherds and animals...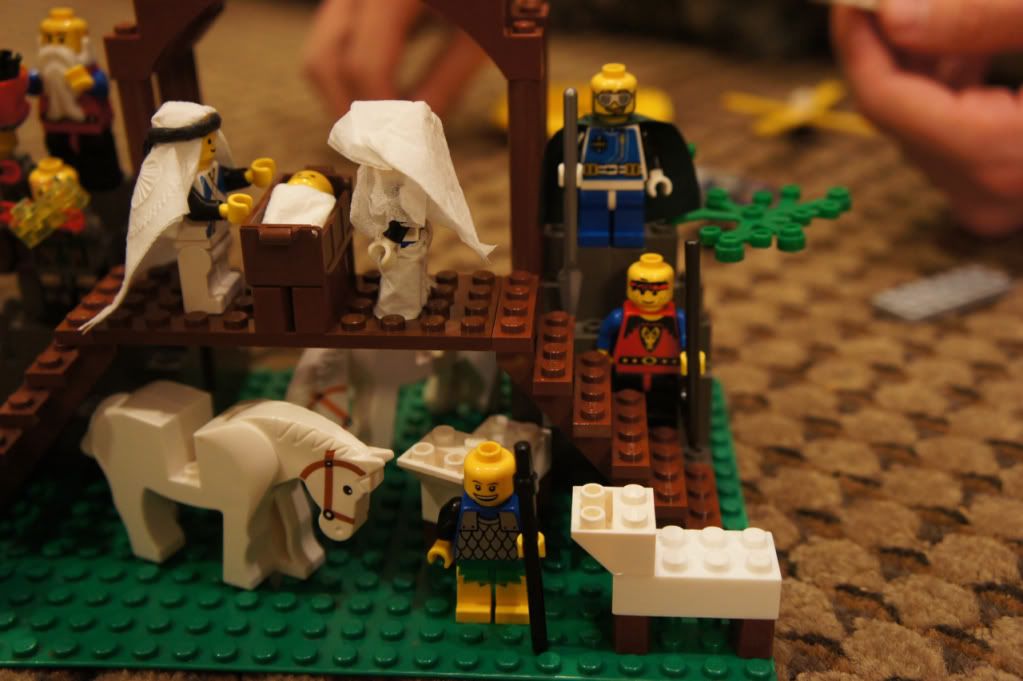 The angel Daddy made and the star that Joy built...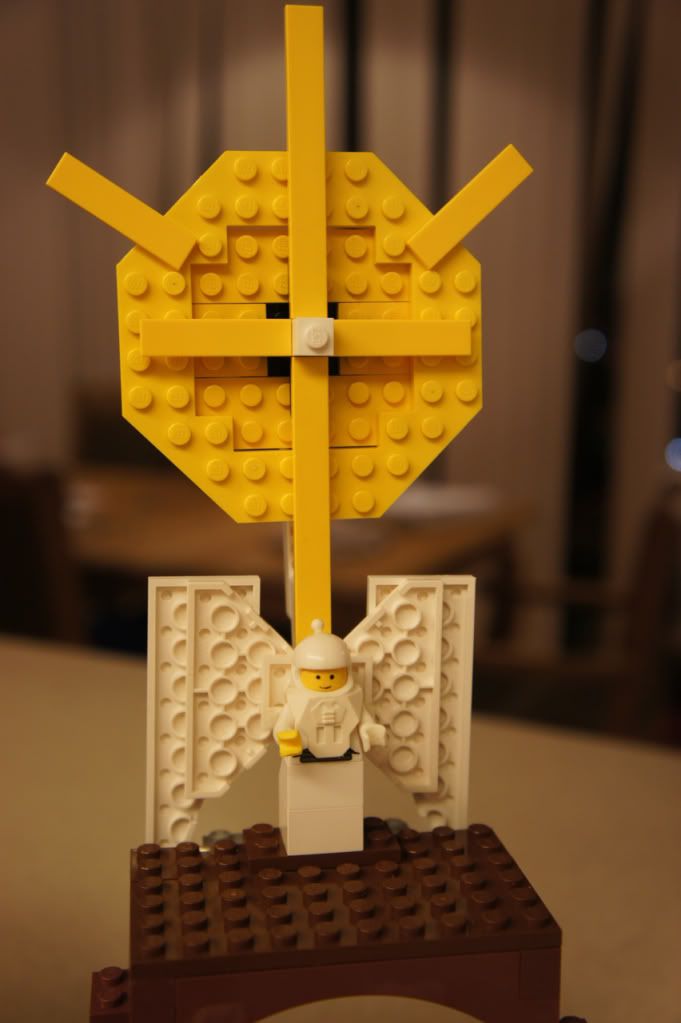 The kids had fun and I think it turned out pretty cool. :)