Tonight Joy and Joshua got to sing for the Osan AF Base tree lighting with their Awana group!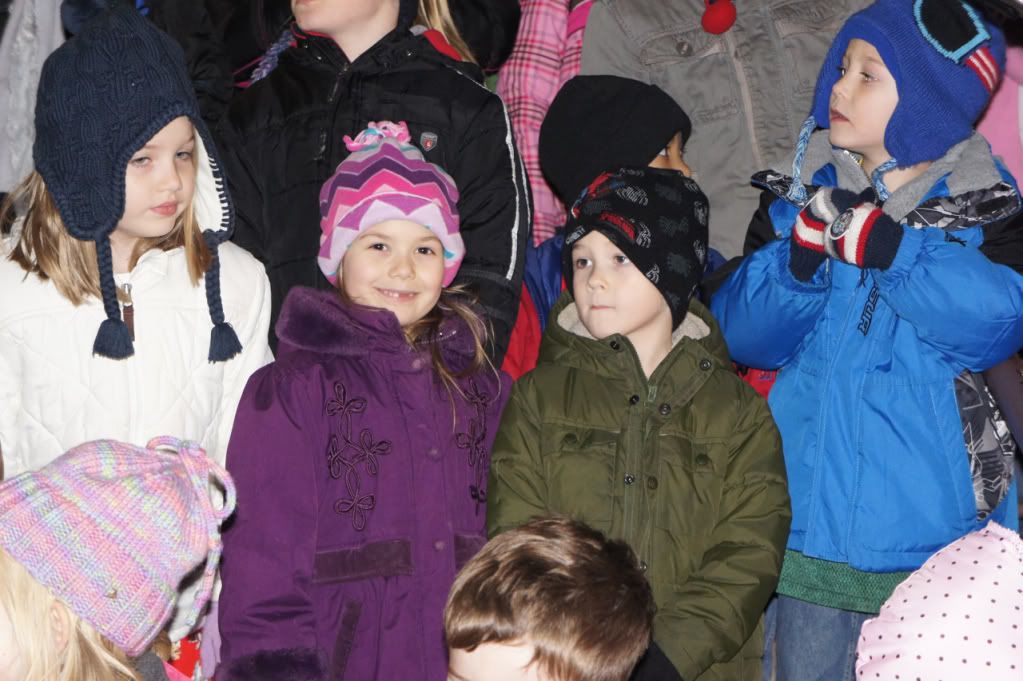 They did an awesome job and the rest of us had a fun time watching them sing. :)
Afterwards, we came home and pulled out activity #7...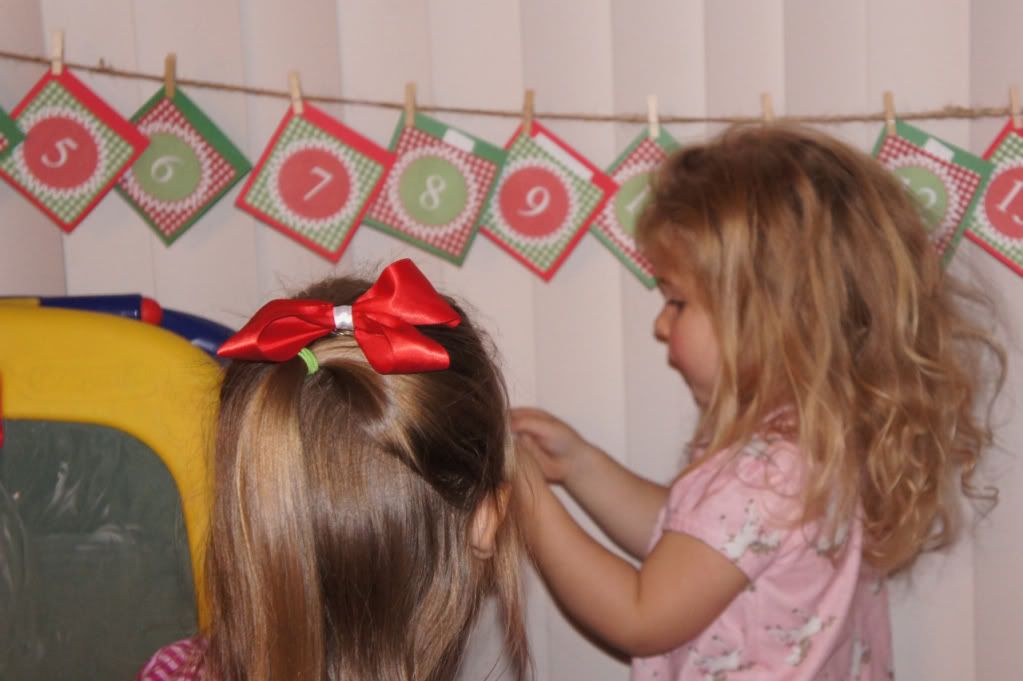 It had to be something kind of easy since we were out of the house most of the evening...so tonight, we made paper snowflakes!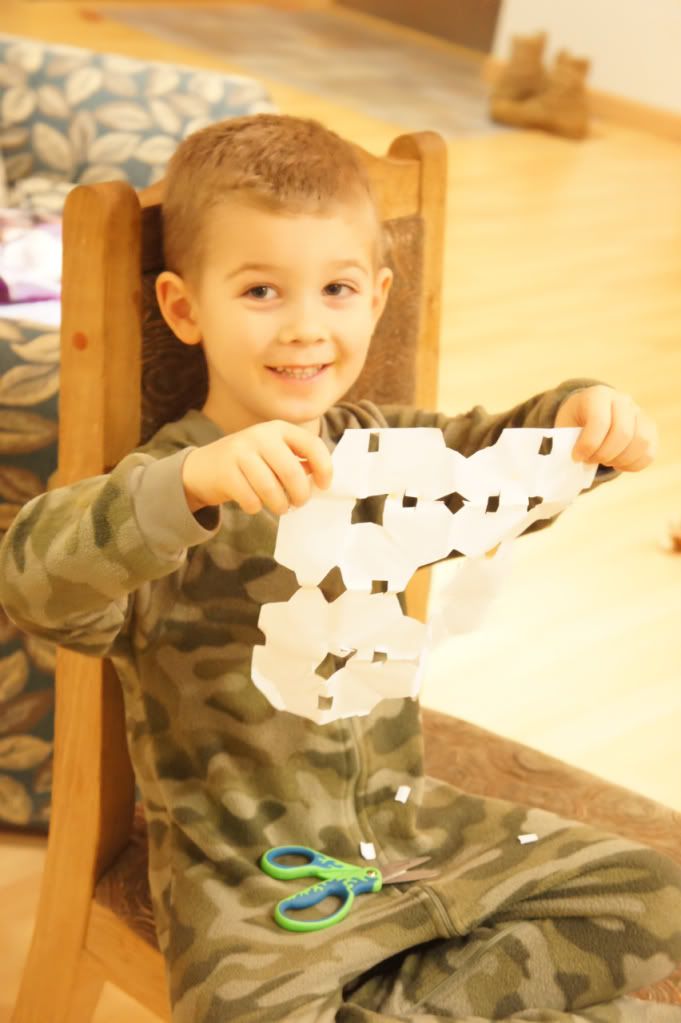 We made TONS of them. There was paper EVERYWHERE and tiny scraps COVERED my floor....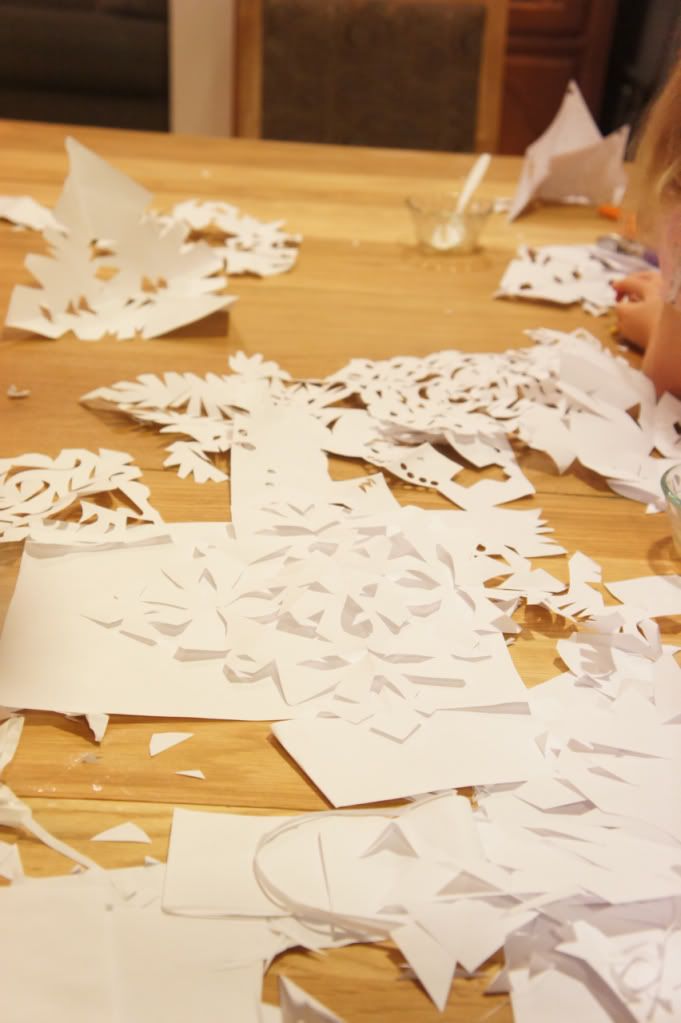 But we hung them all over the ceiling above the table and they turned out so pretty!
The mess was TOTALLY worth it. :) Here's a glimpse of our snowflakes....