For our advent activity tonight we went to the youth center on post who was hosting a card making activity to send to deployed soldiers and their families. They had lots of fun crafty things to use to make some pretty Christmas cards.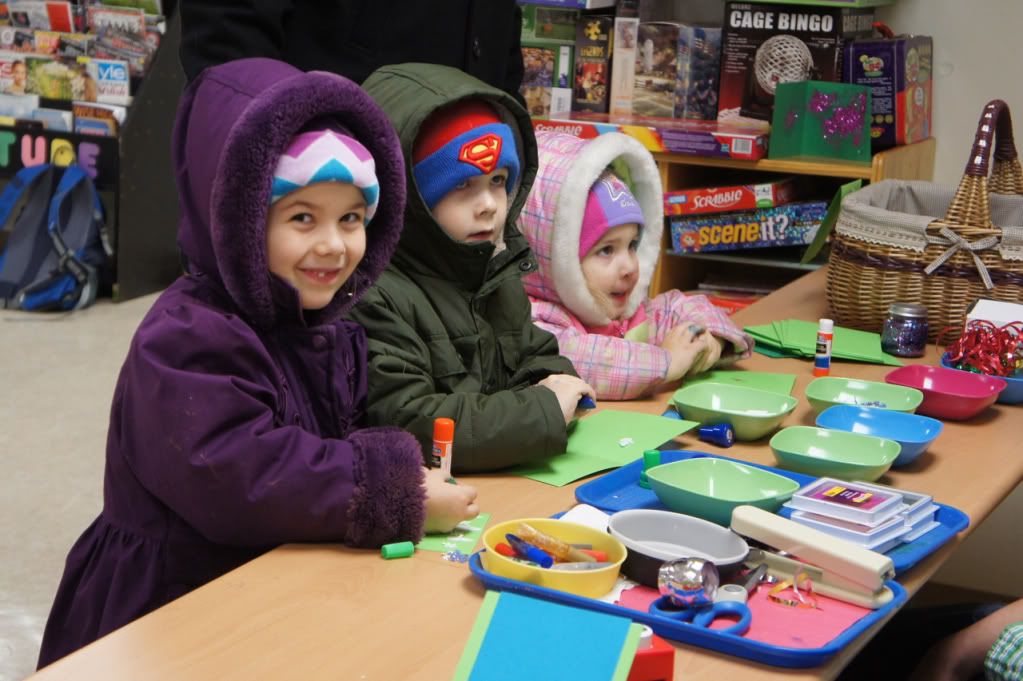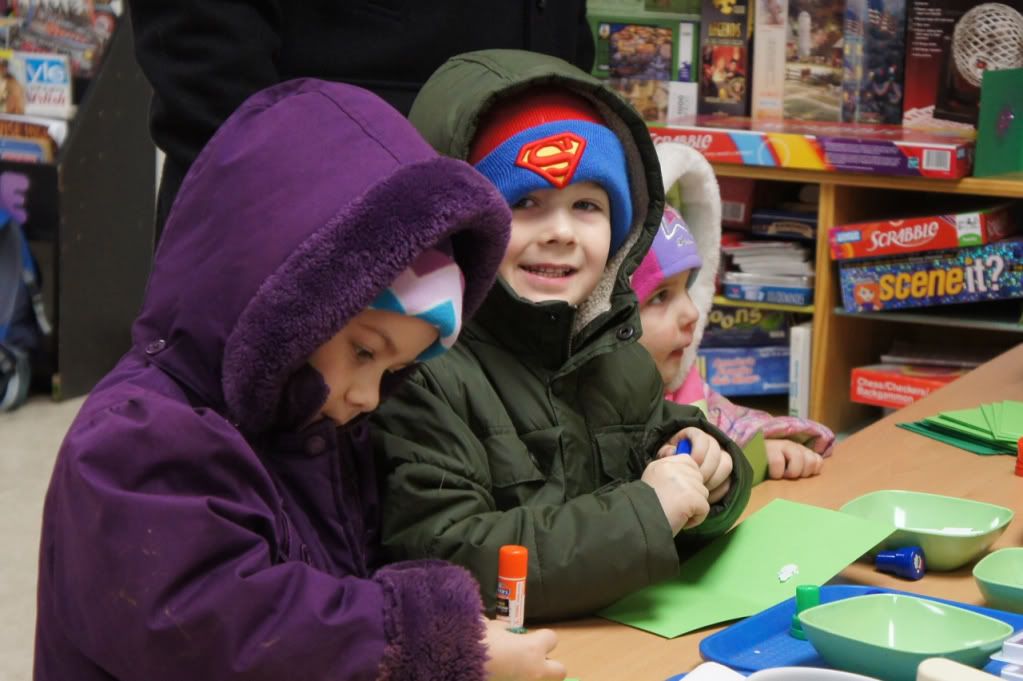 Each of the big kids made a card and Samuel got into the glitter...
It was very close so we could walk there and back. Daddy snapped a quick picture of me and the kids on our walk home.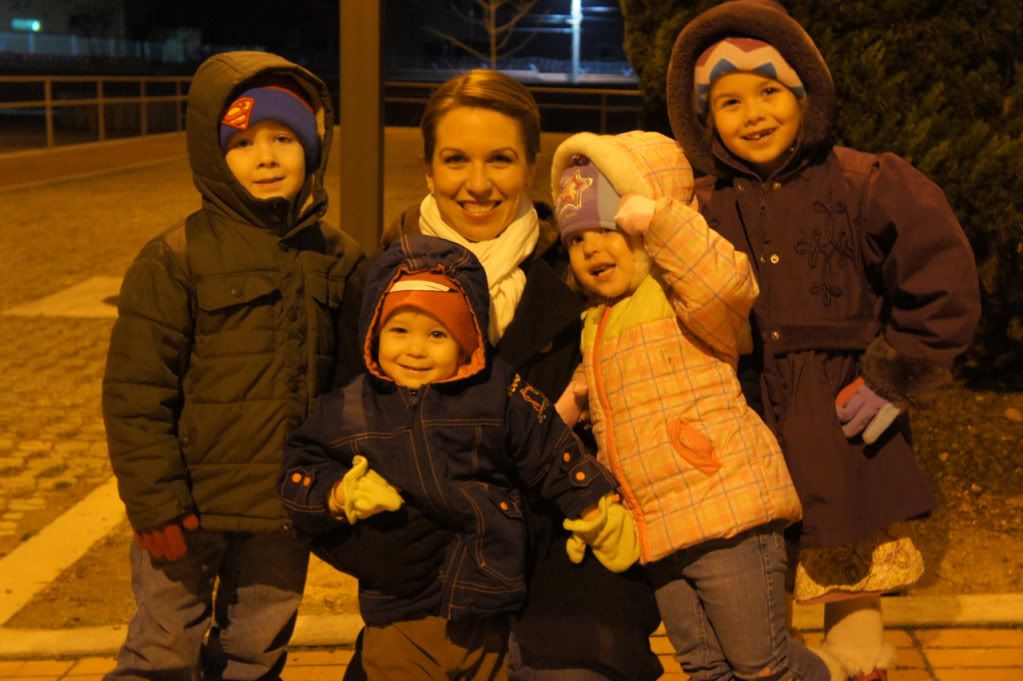 I posted more about the book last year when we added it to our collection and even typed out the story for those who want to read it
here
because it's such a great one.