After a full day of fun on Thanksgiving, the next day we pulled out our baby 'Korea Christmas tree' (since our big one and all of our decorations are in storage back in the States) and set to decorating it all up. Since we didn't bring any of our decorations with us to Korea, last year we made everything on our tree and around the house...you can read those old posts
here
if you'd like. The kids had fun pulling out our little box of handmade ornaments and remembering some of the fun projects we did.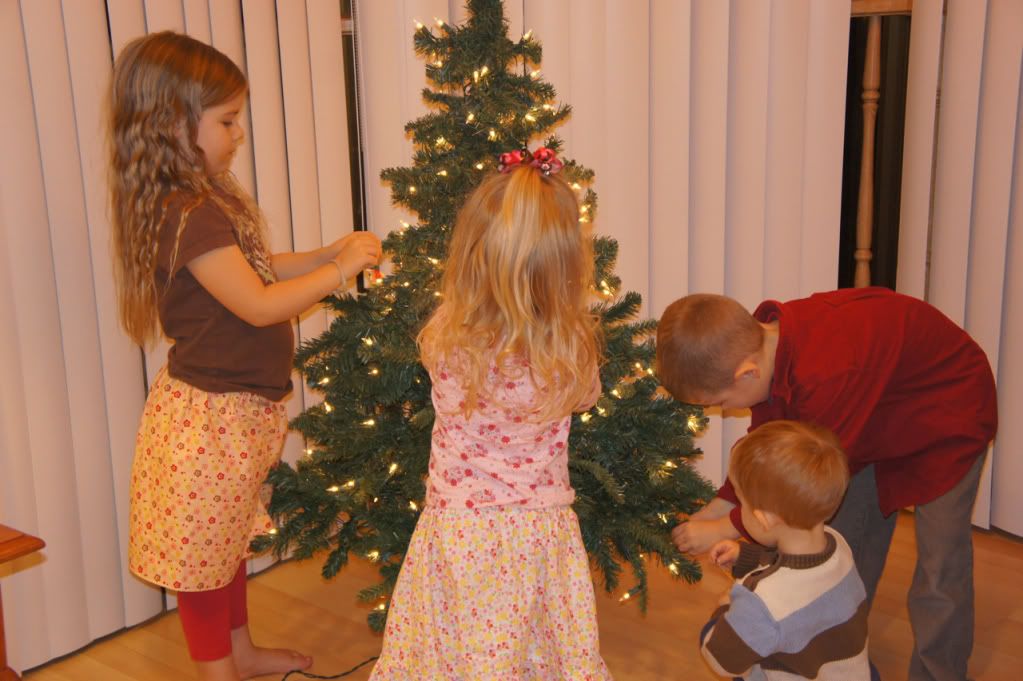 Joshua was excited to find our KMart ornament from Papa's work and a few other store bought ornaments we got as gifts last year.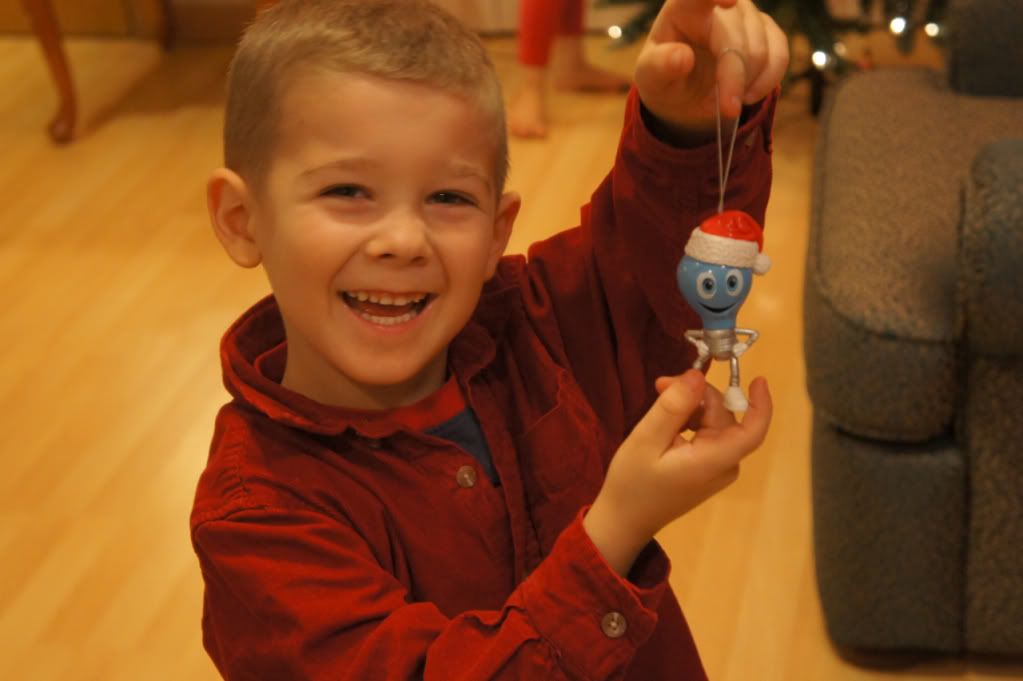 Samuel was big enough to help decorate the tree this year and he's rearranged our ornaments everyday since! :)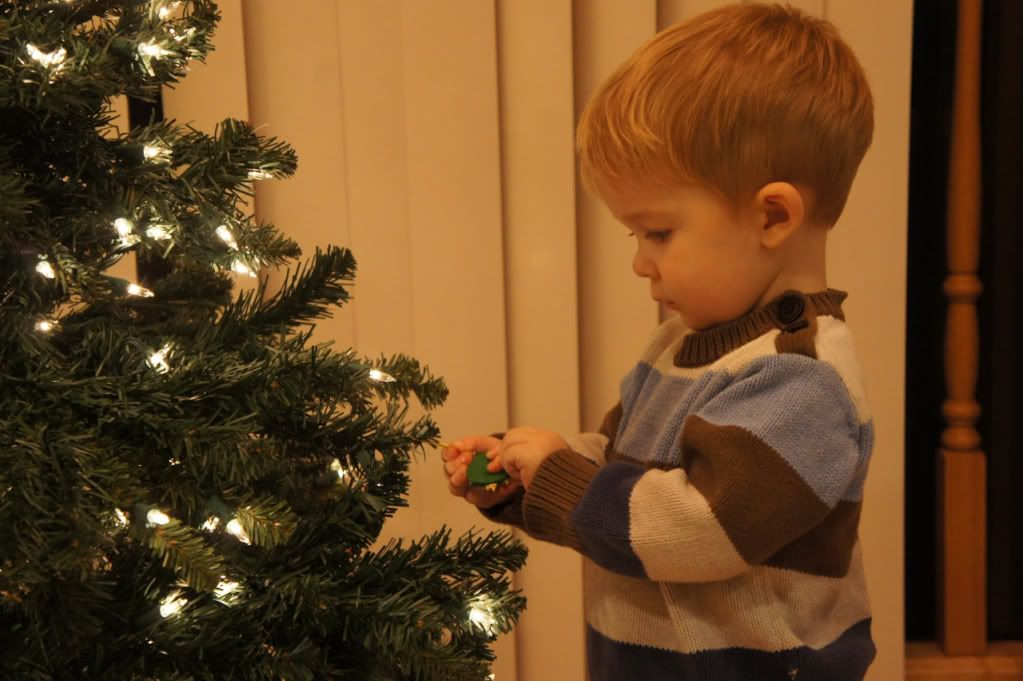 We decided that we needed to add a few more ornaments though so the kids got to work making a few new creations to decorate the tree. These ones are lids with buttons glued on....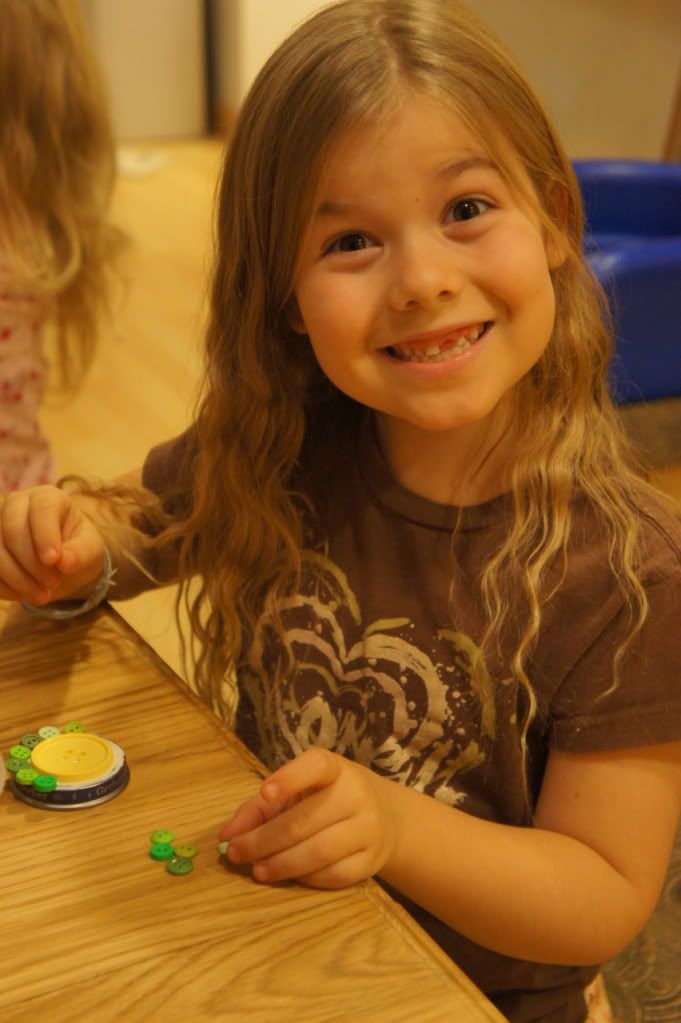 Faithy said hers was a 'cookie' ornament so Daddy tried to eat it.... :)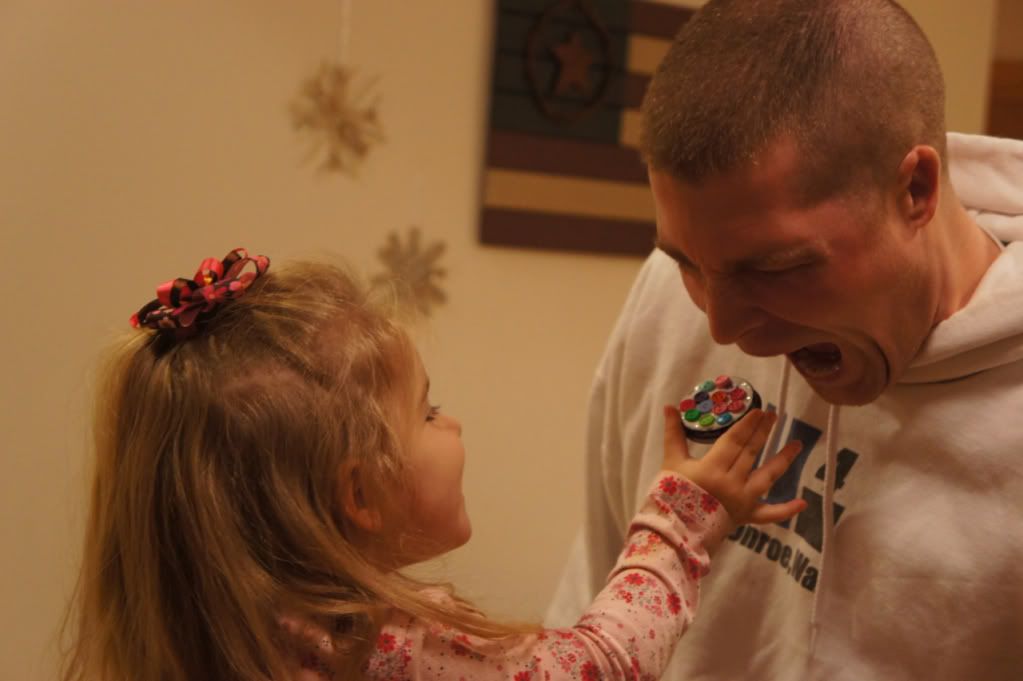 We've got plans to make several new ones over the next month so I'll post more pictures as we create them! But here's our tree so far, it's the tiniest little thing and certainly won't be voted 'most beautiful' - but it's been made up with loving hands and it's helping make our 3 Christmases in Korea feel more like 'home'. :)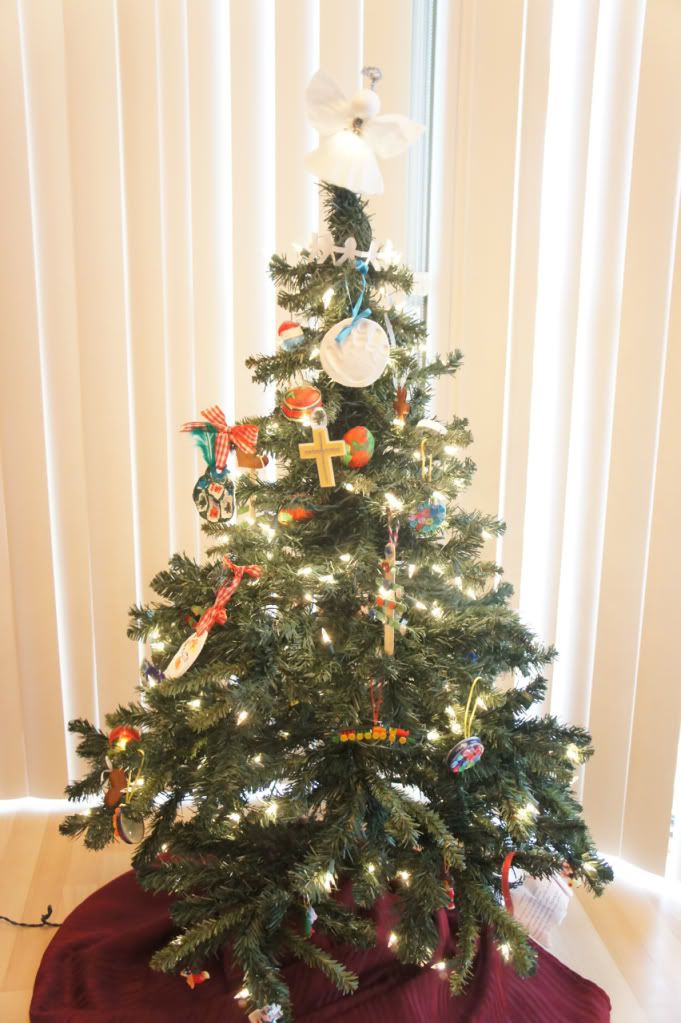 We pulled out a couple of our other favorite decorations we made last year and saved. Our sparkly snowflakes...you can read about when we made them last year
here
.
And our reindeer family we made with our hands and feet had to be put back up too! The kids especially liked seeing these again and seeing how much their feet and hands have grown in the last year. The post for this one from last year is
here
.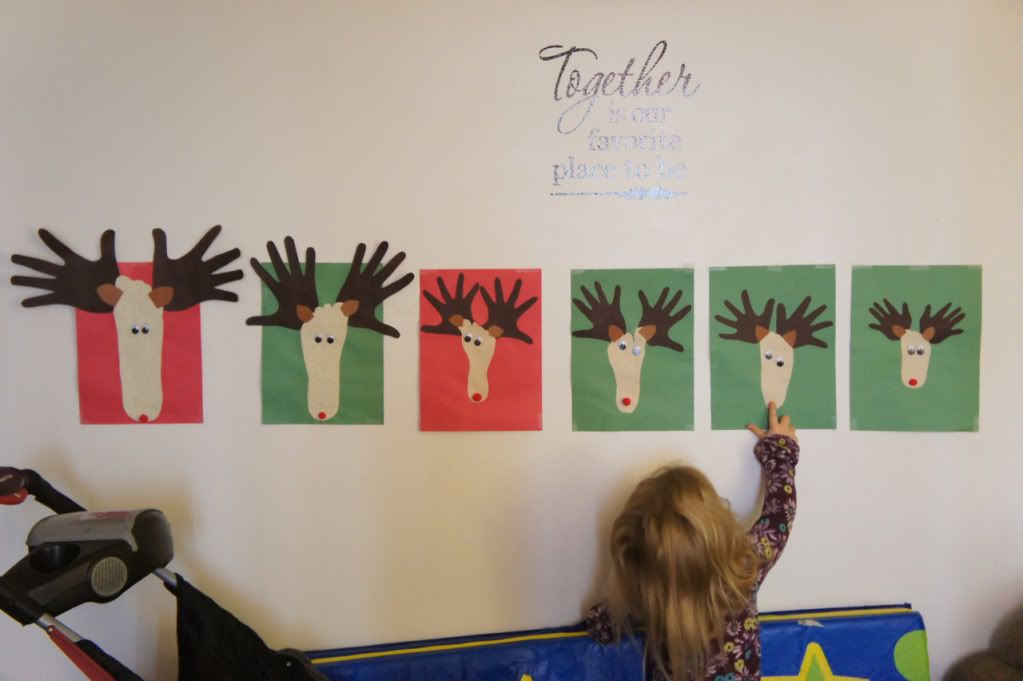 We had so much fun with it last Christmas, we'll definitely be doing an Advent Activity Calendar again this year with very few repeats in activities from last year! I'm getting excited about it as I plan it all out! :)