I don't usually post about our homeschool co-op on my blog but this last week was so much fun I just had to share! One of my many creative hobbies is cake decorating...(thanks Dad!) and this week I was able to share that with all the kids in our co-op. I made tons of these cute mini cakes and brought all of my supplies for them to explore and create with. They all did such a great job and seemed to really enjoy it, I know I did! :) We weren't able to be in our usual room because of the holiday, but our library was kind enough to let us do it in their little study room....icing and all! And I was so thankful for all of the other parents who stayed and helped and also cleaned up after us when we were done! :) It turned out great and the kids did a fantastic job on their cakes!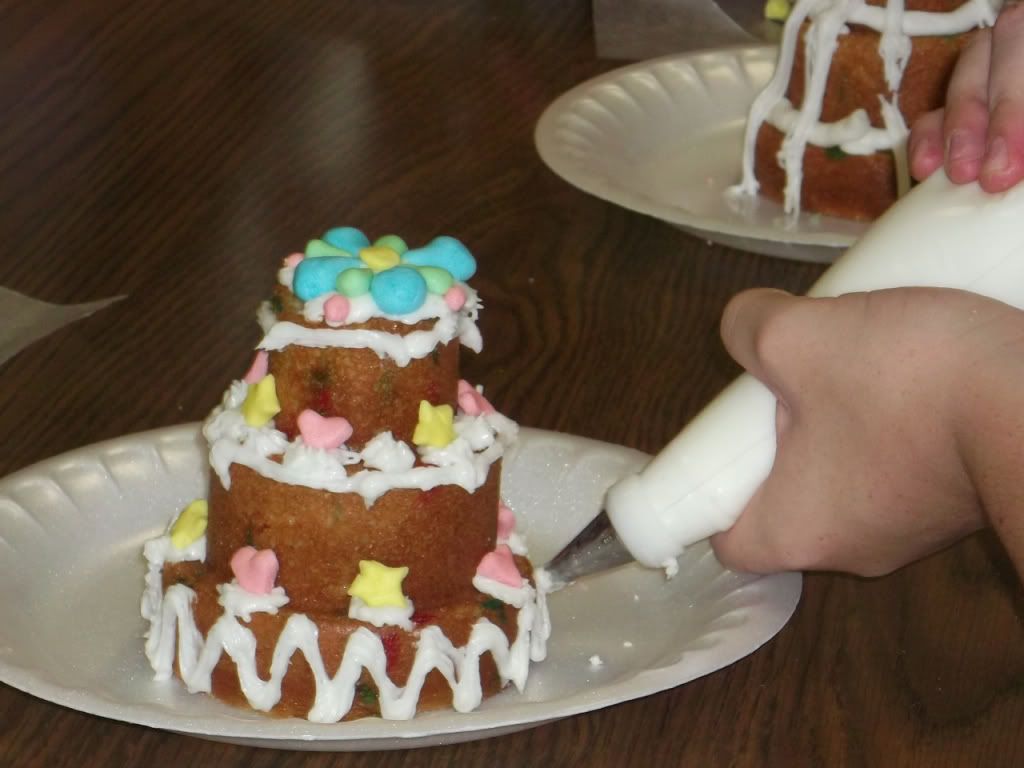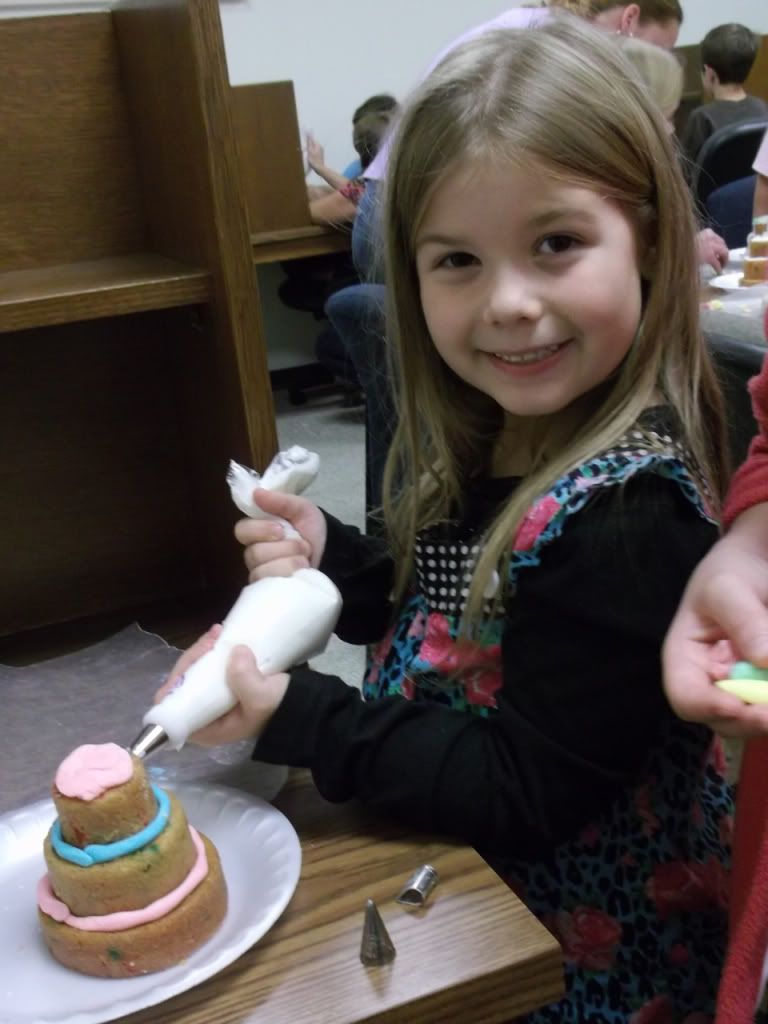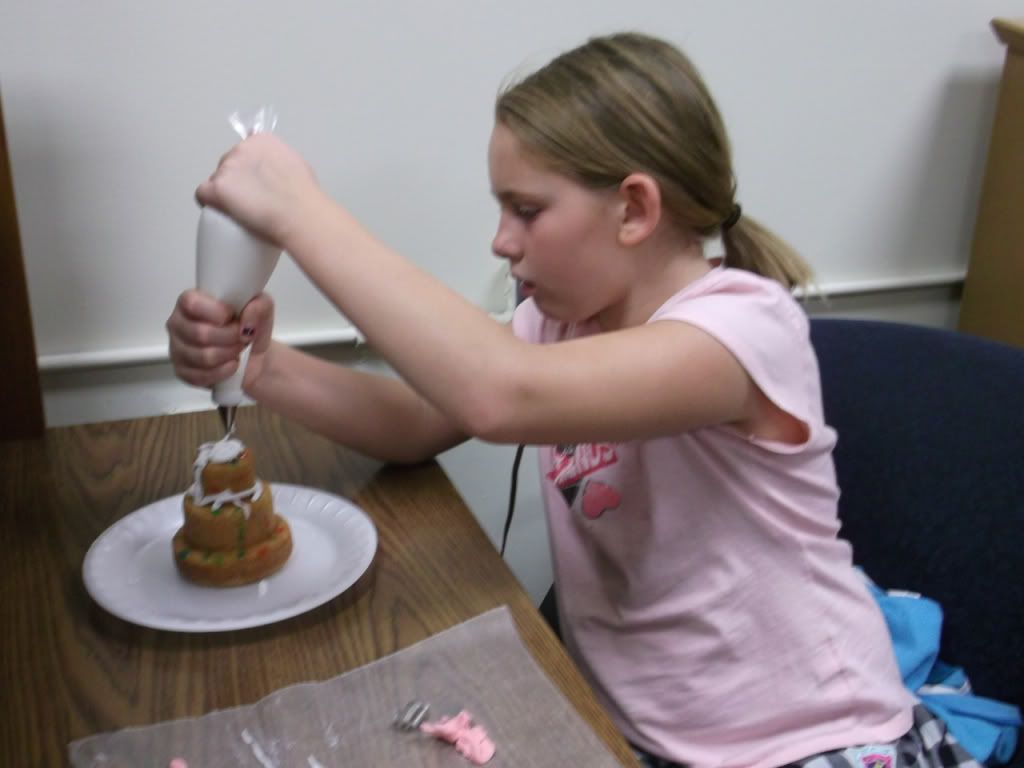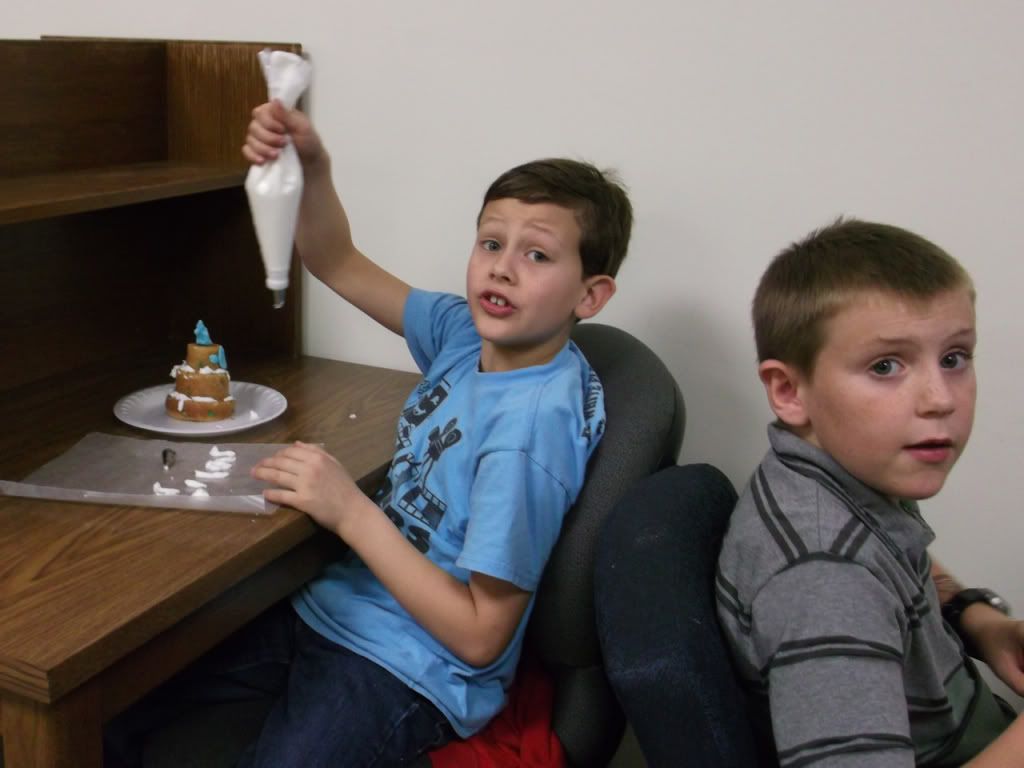 This is one of my favorites!
Only a military kid would put a helicopter on the top of his cake...SO cool!