The day after Thanksgiving, the house still a mess, we were all eager to decorate for Christmas as usual. Only this year....well, the next 3....won't be Christmas 'as usual' for the Adams Family. We were very limited on our house hold goods weight limit that the army would ship over here and with 6 people, holiday decor just didn't make the cut. So sadly, here we are for 3 years with NO decorations!
After I got over being sad and missing all my special things that are packed up in a storage place somewhere...only the army knows...then I decided I'd better change my attitude about it all. Christmas is still Christmas without all that stuff! - I think the Whos down in Whoville taught me that one. :)
We talked about just celebrating without all the 'stuff', but 3 years is a long time and a lot of Christmases without our special things. Then we decided we could make all of our decorations for the house and continue with some of our usual traditions, but in the end, I HAD to have a tree to put the presents under! A paper one on the window just wouldn't do!
So....the hunting began. There are not real Christmas trees easily accessible over here. We have heard rumors that there are some available in far off places that cost quite a bit if you are willing to travel to get them, and Korean stores don't carry fake ones either. I haven't yet figured out how Christmas is celebrated in the culture over here. There are many Christian Korean churches around but the usual signs of Christmas...even though everything I'm thinking of is mostly commercial...like we see in the States, just aren't found over here.
Our only hope to find a fake tree was at the PX, or the Osan AFB BX. They had a few different ones to start, and even less to choose from after the Day After Thanksgiving morning rush of insane shoppers. So by that Friday afternoon, our choices were limited. We settled on, not the smallest but the next size up A 4.5 foot tree as the only other option was a gigantic one that would never fit in our Korean size house. Anything middle size, short enough, or in the budget... was out. It is the tiniest Christmas tree we've ever had! Thankfully, the kids all think it's really cute and fun that it's 'their size'. :)
So we pulled it out of the box and Joshua put together the two pieces that make up the tree...LOL!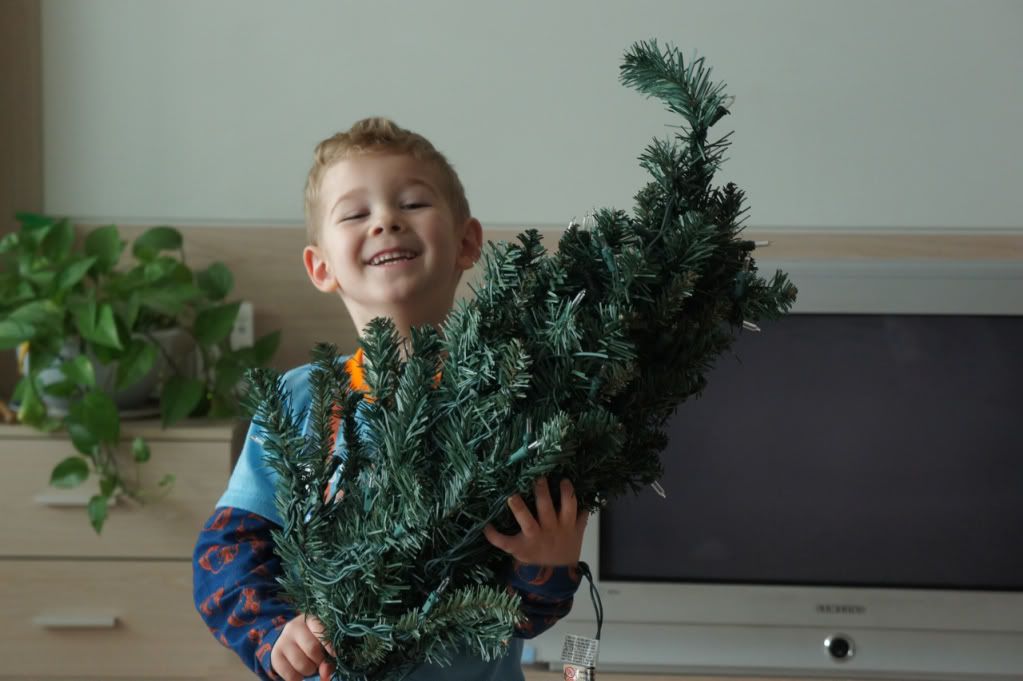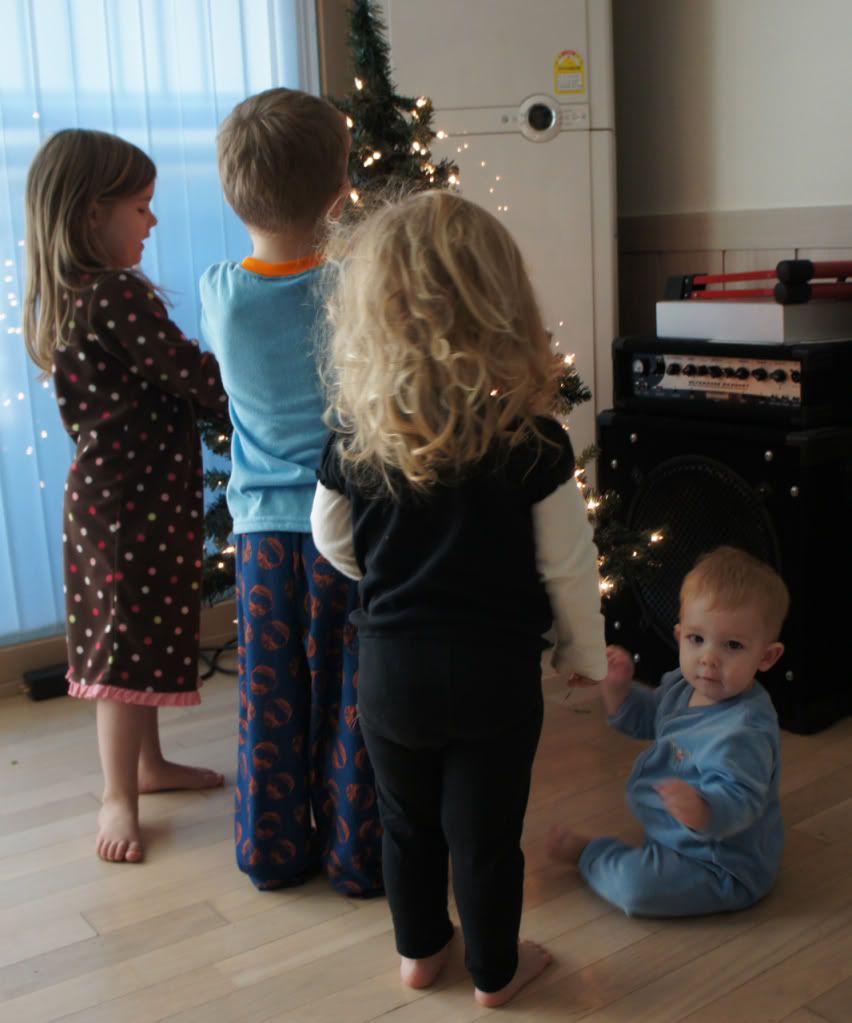 It came pre-lit but when the kids started asking where the decorations were, I told them in my happiest, 'isn't this fun' voice..."We're going to make them all! What can we find in the house to make our tree decorations with?" After a few minutes, they really started to get into it and we really did decorate the tree with only things we could find around the house! :)
I'm really missing all the tons of craft stores in America right now that are so easy to run down the street and pop into anytime. The only Korean craft store I have found so far has a very limited supply of useful things. Tiny pom poms and stickers is about as good as it gets. I haven't even been able to find yarn anywhere! So we started our search in the house for things to create with. Remember, we didn't have room for anything extra...so the few crafty things I do have must have been stuck in random places and made their way here because my big craft totes went in the truck to storage. We found one sheet of red felt, and a bag of buttons and ribbons that I use when I make the girl's hair bows, construction paper, some cinnamon sticks and one glittery star sticker....it's a good start! The kids got right to work cutting shapes and gluing. Thankfully, I found some Elmer's type glue at the Koren store, I couldn't find any at our PX! No glue, no glitter, no pipe-cleaners! As I searched for something, anything to use, I was REALLY missing Oma's craft room! We got spoiled for awhile having it so close! :)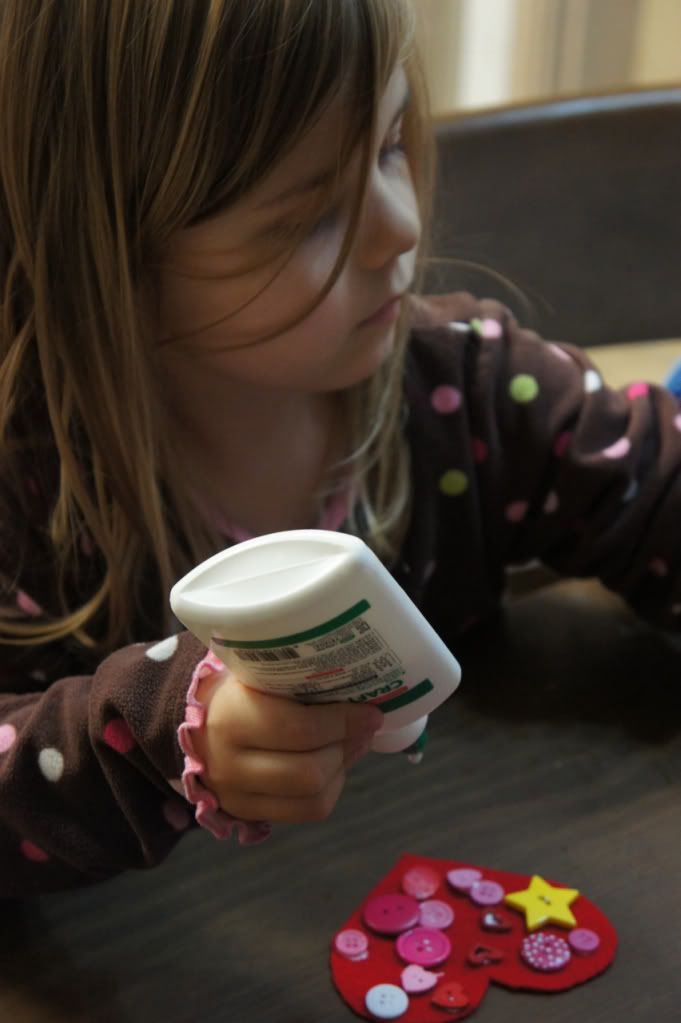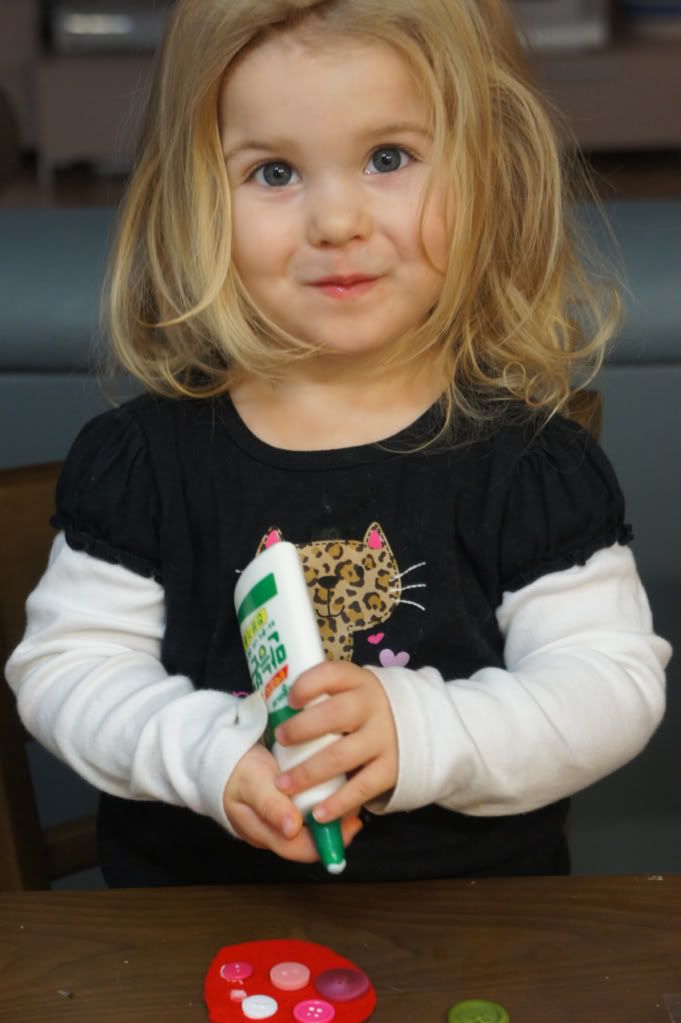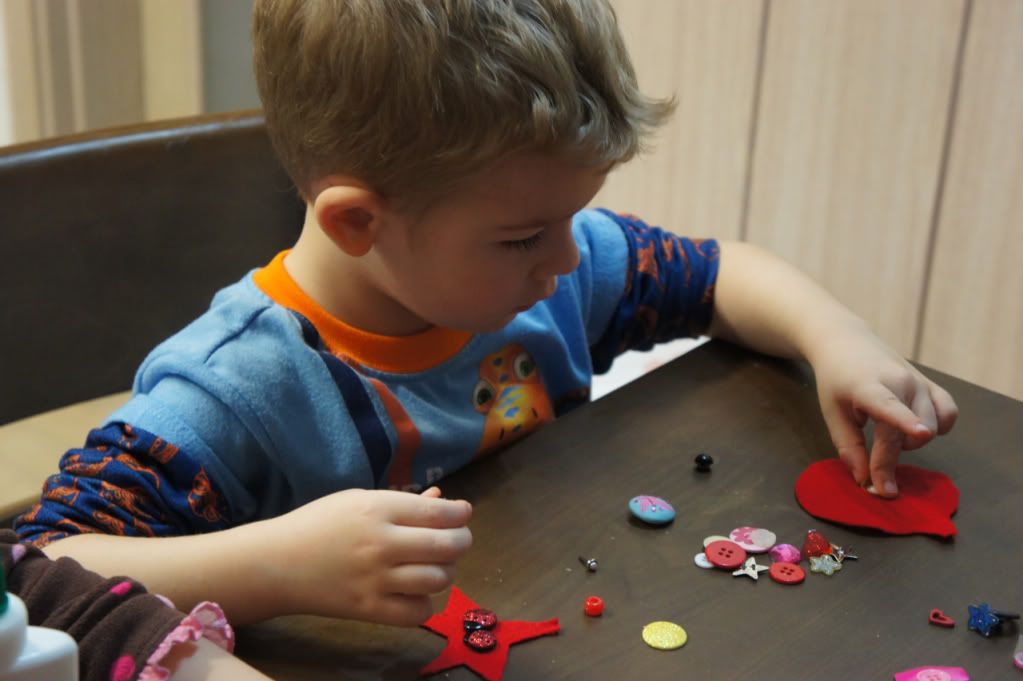 The ornaments were placed (without the use of any hooks) lovingly on the tree after each one was created.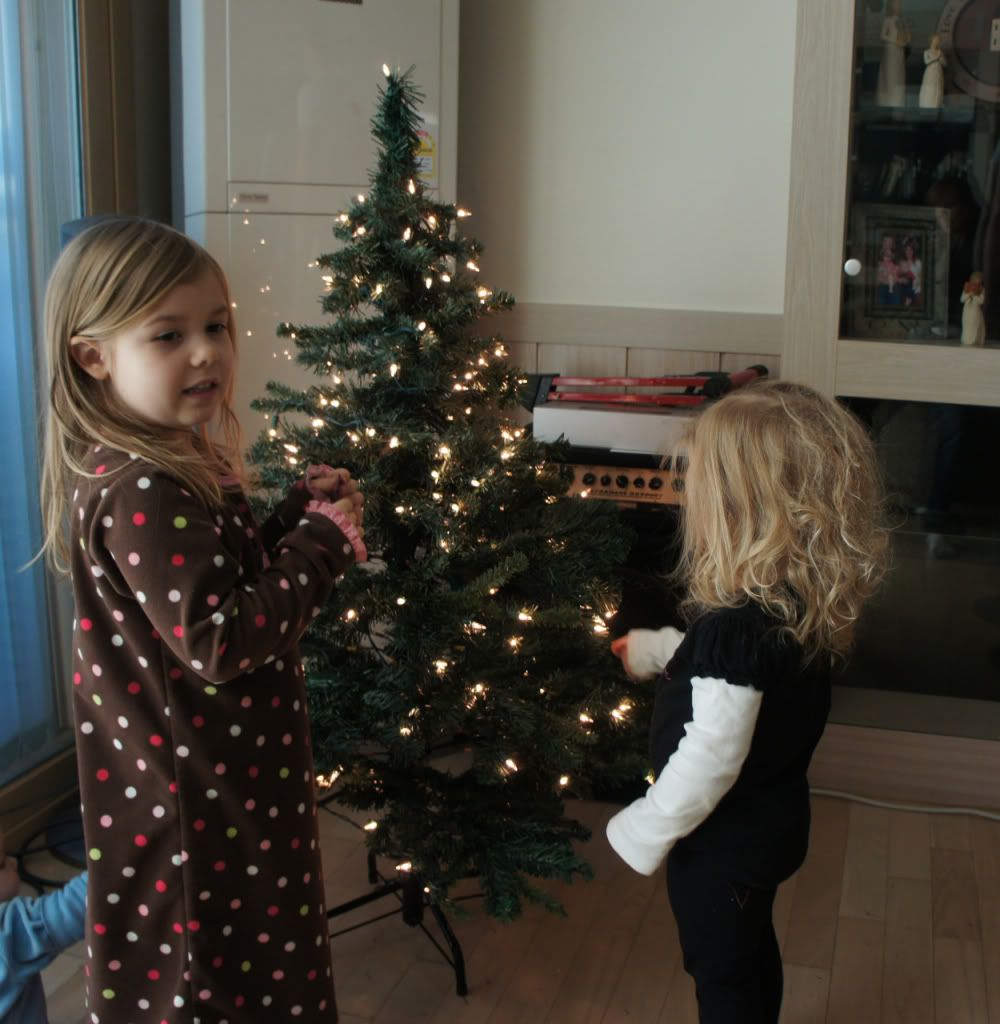 We tied some ribbon bows on it.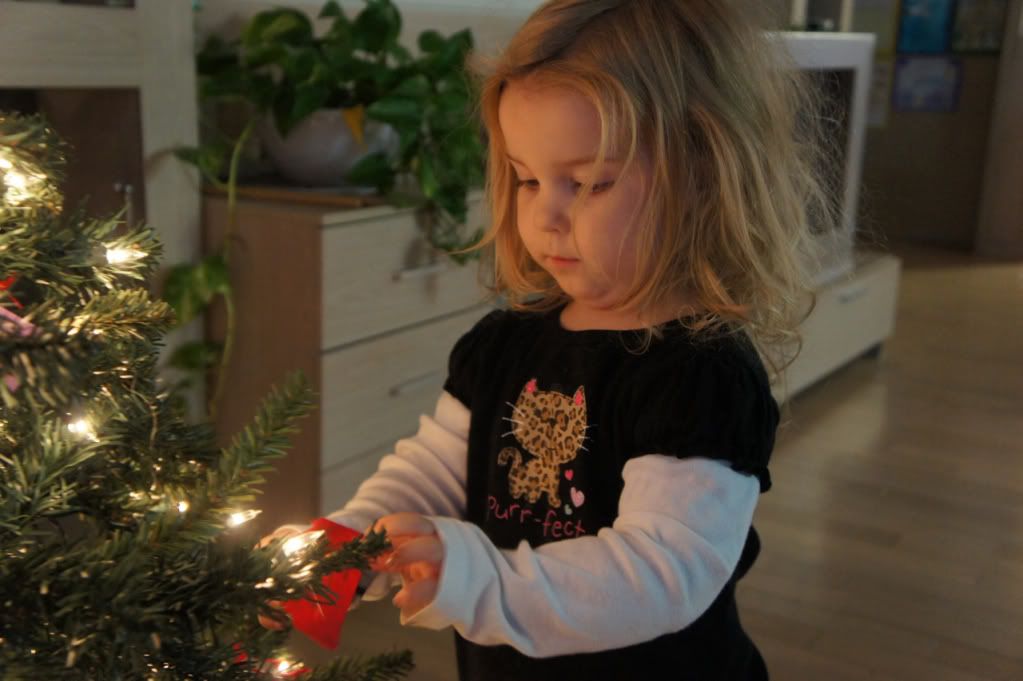 And some cinnamon sticks...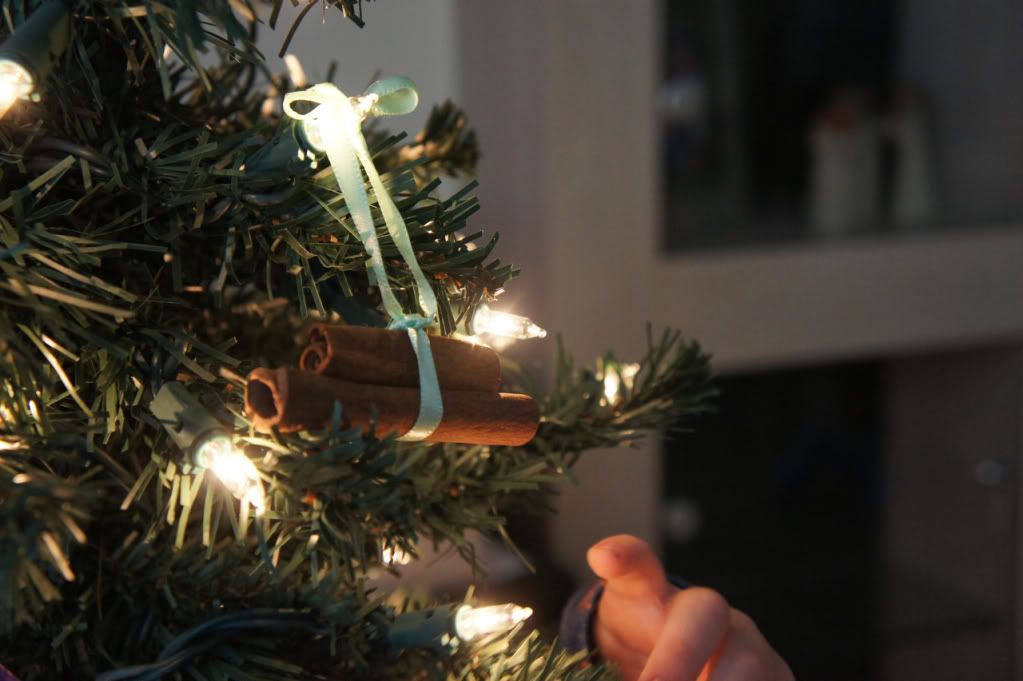 I think they all turned out really cute and are a great start to our homemade decorations!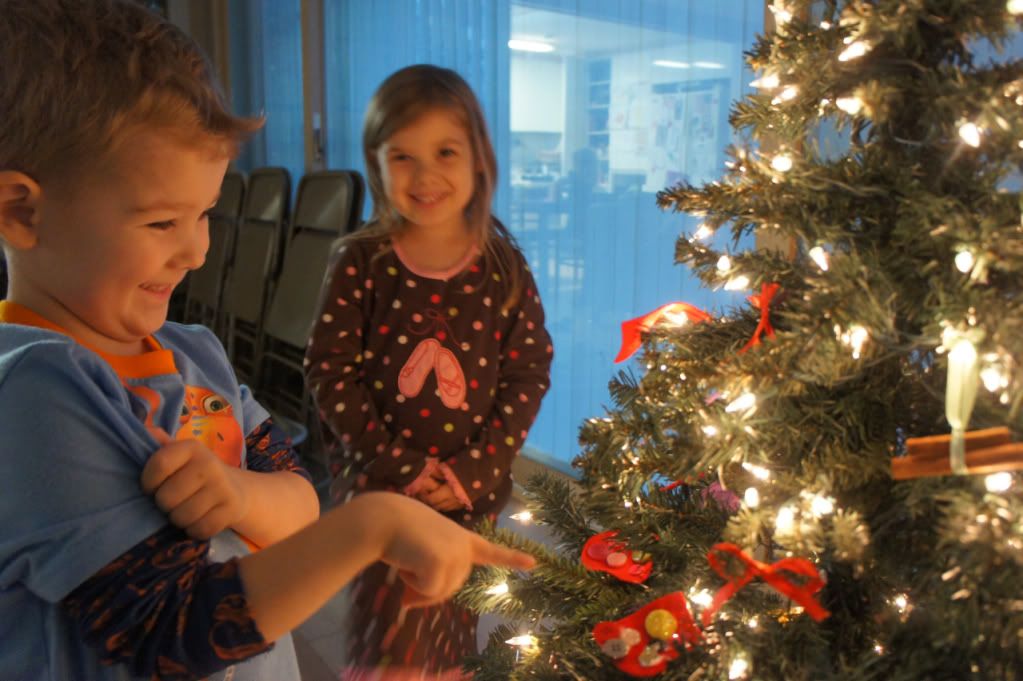 Now that the creative juices are flowing, we have plans to make a few more over the next couple of weeks out of unique items and add them to our collection.
I ordered the kids all matching stockings with their names on them a few days before Thanksgiving and they got here surprisingly quick! I decided to hang them on their bedroom and playroom doors, since we currently have no fireplace, and put our advent calendar right in the middle.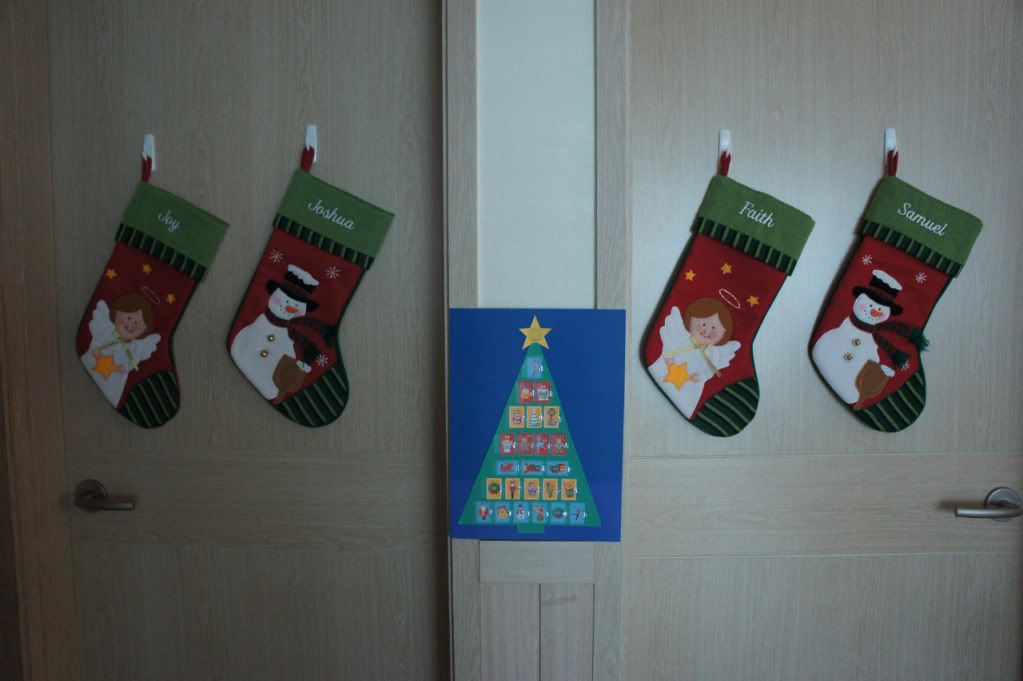 I found a great advent calendar online that I printed, cut and taped together...it was a lot of work, but I'm really excited to start it with the kids tomorrow! Since it's just made up of tiny flat paper doors that couldn't actually hold any treats or prizes, I decided to plan a fun activity for the family for each day. So I made a list of 24 activities, typed them out and folded each one up like a little note and stuck it in its appropriate numbered door and closed it with a little silver star sticker as the door handle. :) We'll be saving our door opening for evening time when Peter is home to do it with us.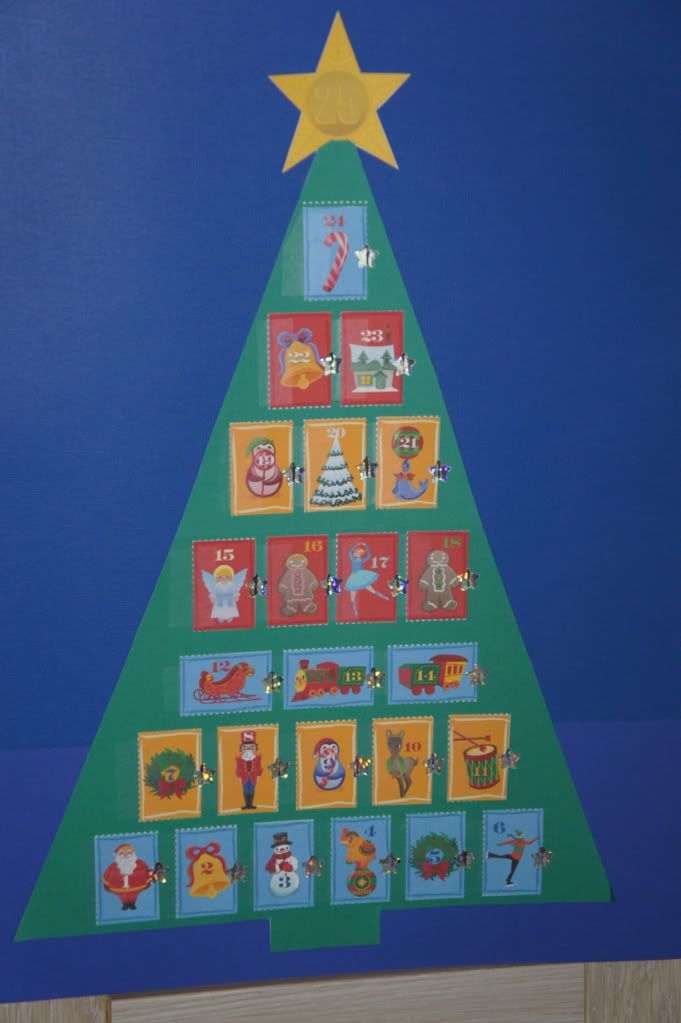 One of the things I miss the most from my box of special decorations is my nativity. So as I crafted ornaments with the kids, my sweet husband drew me one! I had to take some pictures of him drawing it so people would believe he really drew this!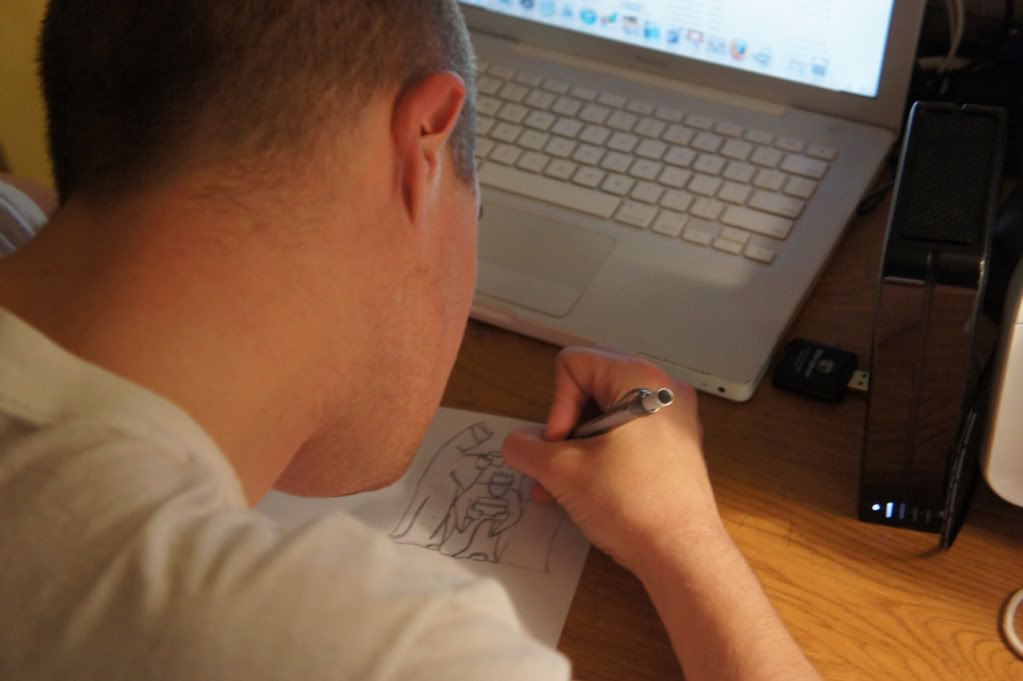 He sketched it all out in pencil, then went over it with pen and filled it in.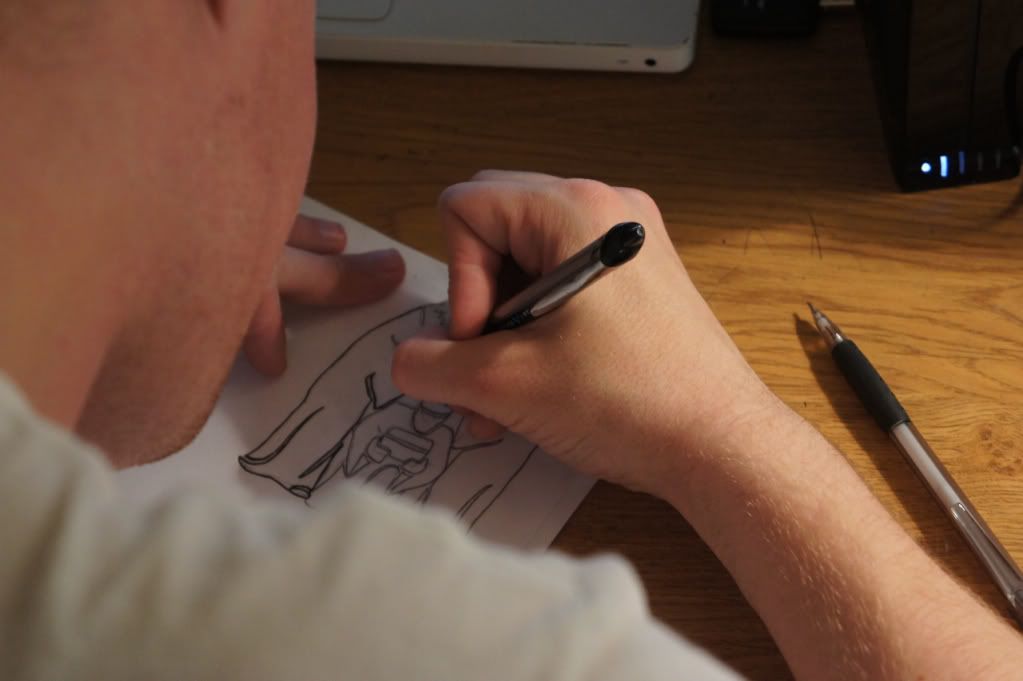 I think it turned out so cool! Here are all the pieces. I'm going to take another picture later, after we decide how and where to display them. I think my favorite part is the piece with the shepherds and the sheep. It took me a minute to see it, but there is one shepherd standing up and one kneeling and bowing all the way down, then behind him are 3 black sheep....can you see them? So cool! He is so talented! :)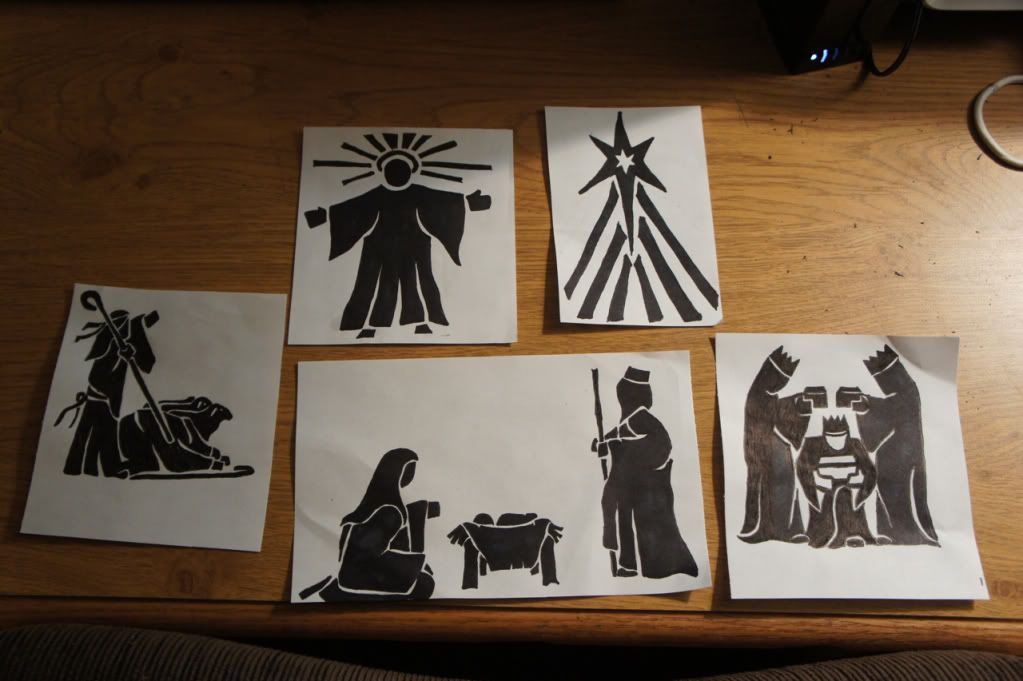 So I started out feeling sad and homesick as the Christmas season drew near and by the end of all this I remembered that, "No One Has More Fun Than The Adamses!", and am now very much looking forward to celebrating this year!