After collecting all of our beautiful leaves, we had to think of something to do with them all!
My little ones are always picking up 'treasures' outside...leaves...rocks...sticks...(the occasional bug) and wanting to save them in the house. I don't care much for piles of these things all over inside the house, so my compromise is that if we bring them in, we have to create with them! So we decided to make some beautiful leaf collages and some fun leaf 'people' too!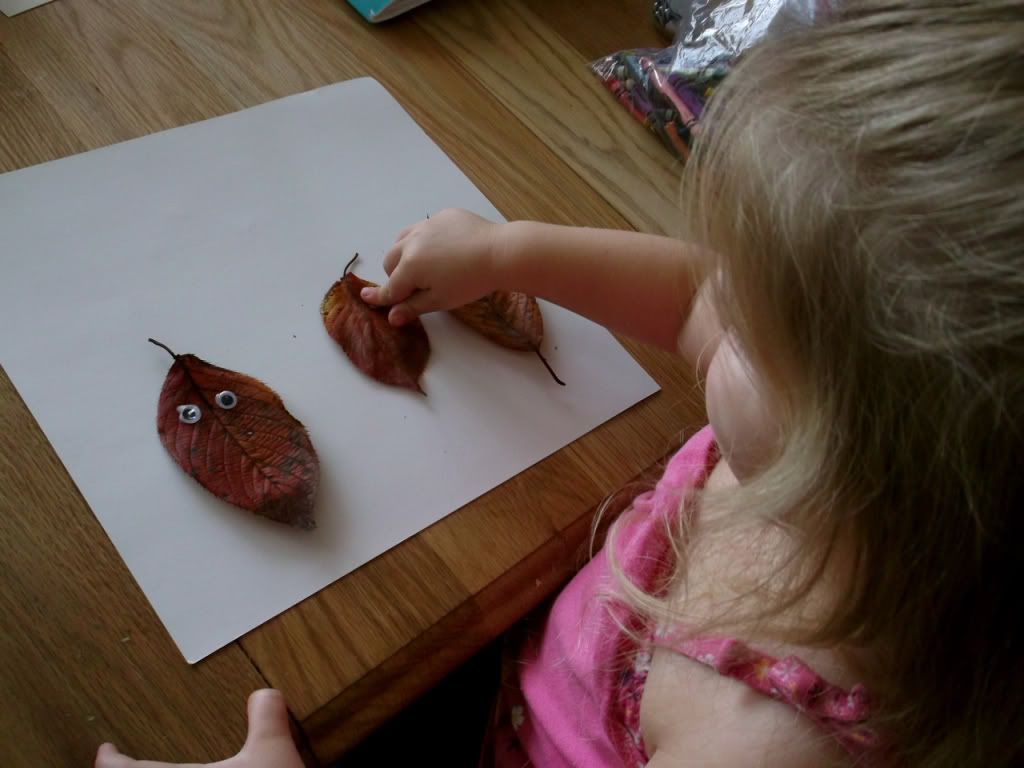 I had to add these pictures because I find it so interesting watching my children's skills develop and Faith Elaina (3 1/2) has yet to favor one hand when she writes. I snapped a series of pictures as she was writing her name because I noticed she was switching hands between every letter...
I'm trying not to influence her one way or the other, and I think it's so amazing to watch the process as each child figures it out. It'll be interesting to see what she chooses in the end! :)
I love to ask the kids to tell me about their creations and sometimes write what they tell me on them. This one Faith told me "Three leaves are walking in the sunshine." :)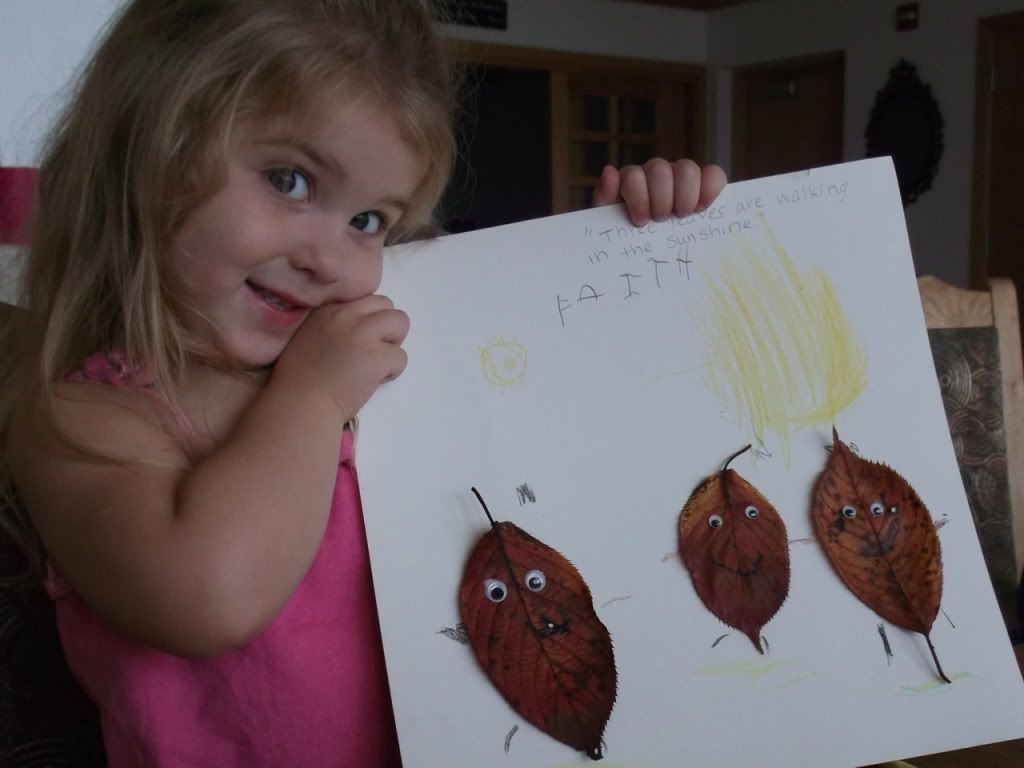 Joshua made some cute leaf 'people' too. :)