We found a great project to use some of all the wonderful yarn that Oma has been sending us!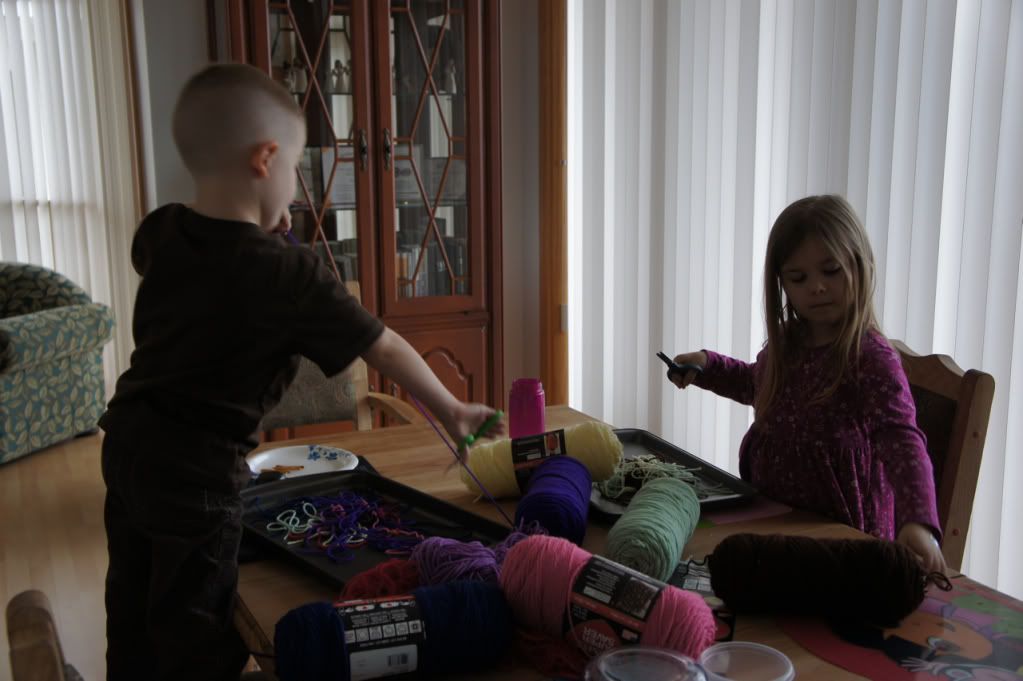 We cut lots of pieces of yarn, all different lengths and dipped them in watered down glue.
Then we wrapped them around bowls (glass works best incase you want to put them in the oven for faster drying). We wrapped the around and over the top, layering and weaving them all together to form a nest.
Giving an almost 5 year old boy a bowl full of glue turned out to be MUCH messier than I had anticipated! LOL! :) He loved every minute of it. And was very slow about washing his hands afterwards because he enjoyed peeling the dry glue off of his fingers way more than cleaning them with soap and water. :) Boys!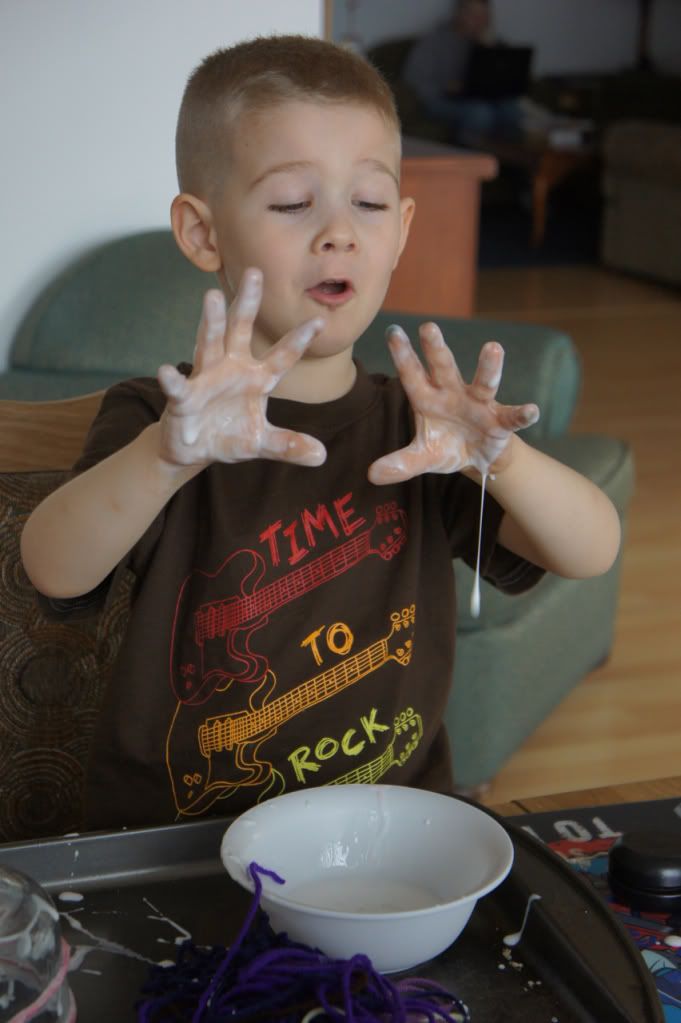 Our completed nests (upside down). We let them dry for a couple of days.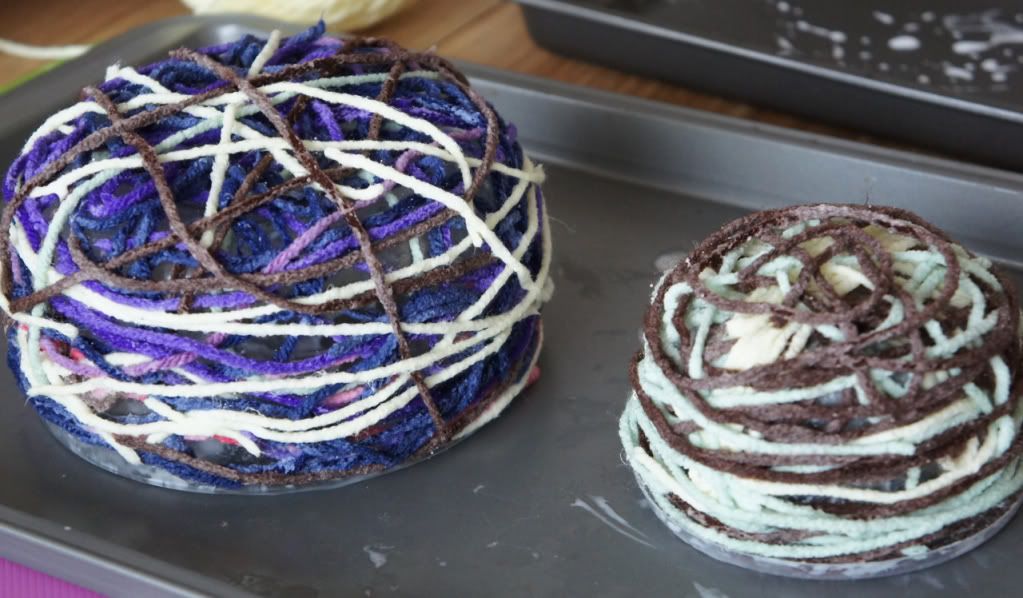 The second day I put them in the oven on low for about an hour to help finish drying them out. Then we used them to hold some of our lovely dyed Easter eggs. :) I think our nests turned out pretty neat!
We used blown eggs to dye this year so that we could keep them out in our nests and enjoy them!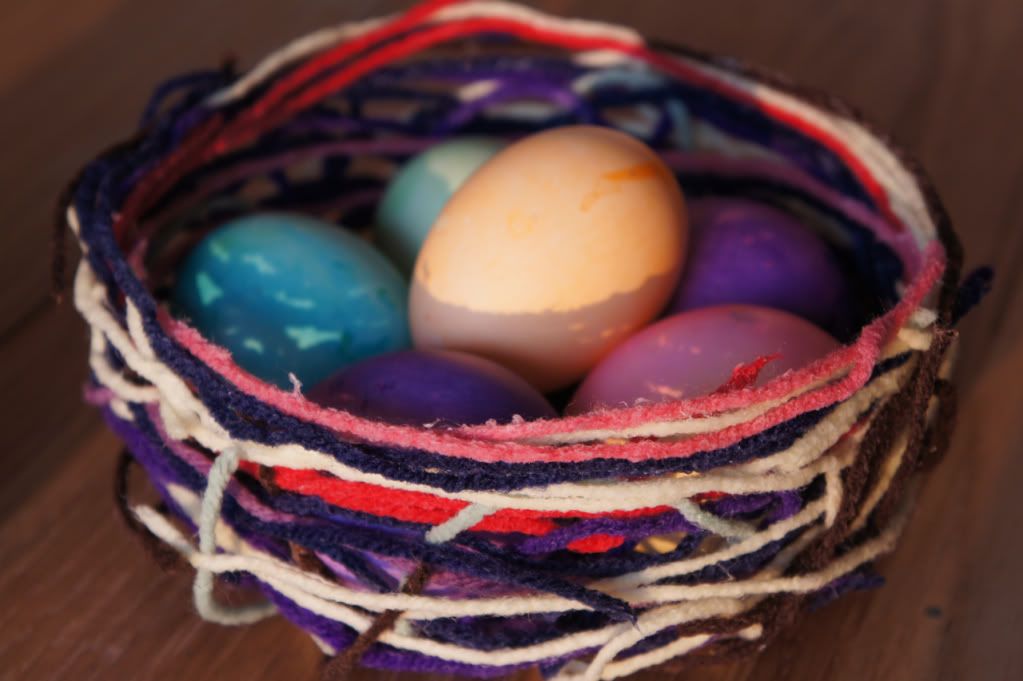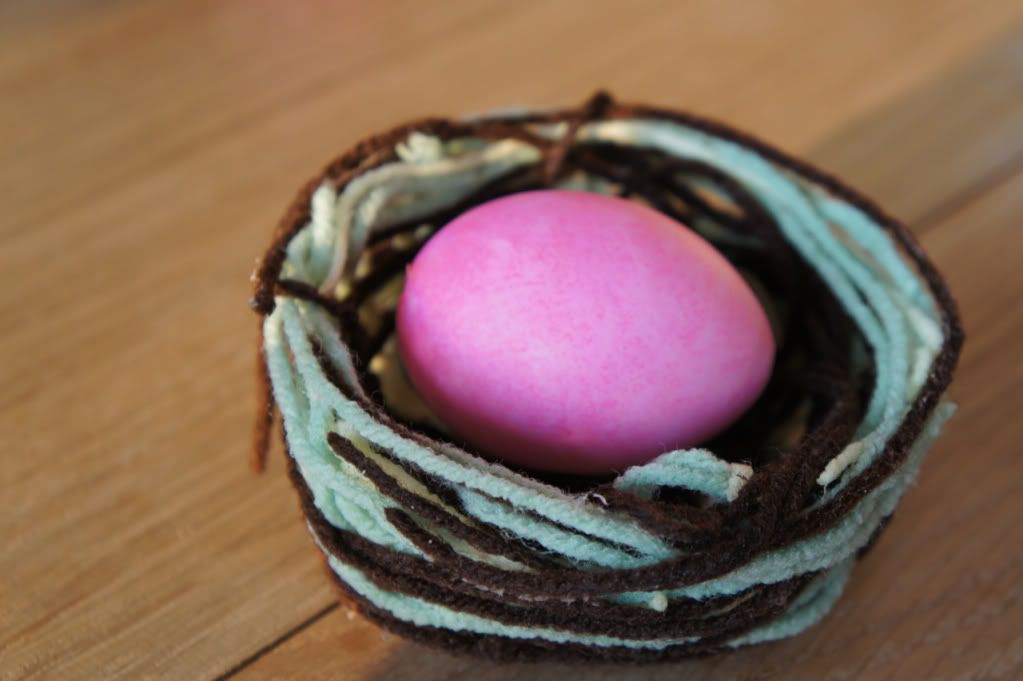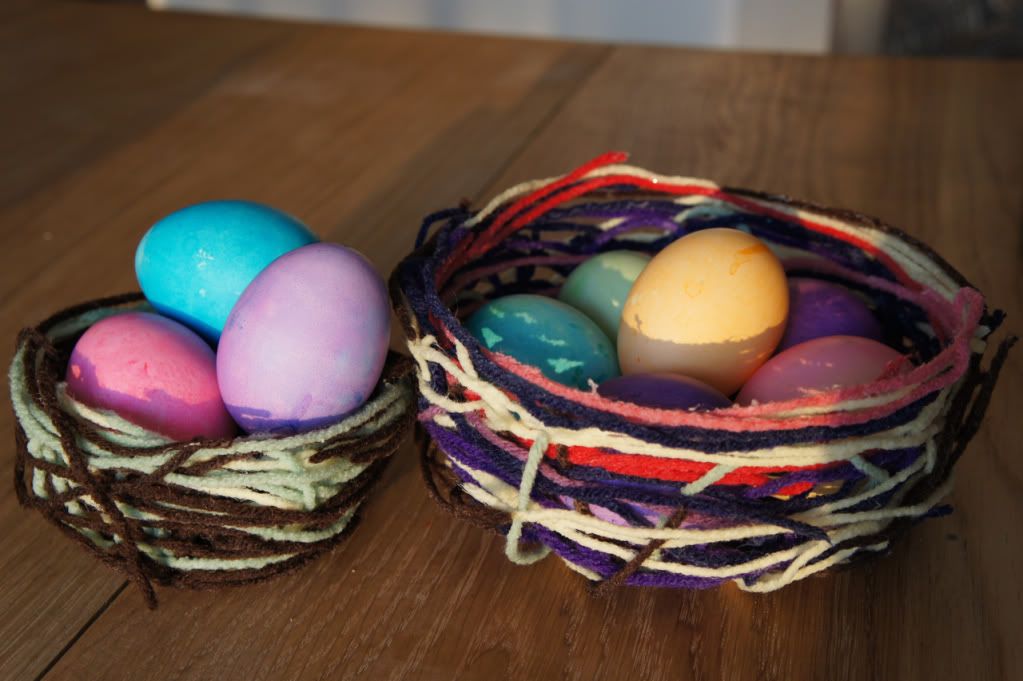 And some of our eggs we turned into cute little critters like this adorable little guy...