It's been SO long since I posted anything, March seems like such a long time ago! We did some fun things for school projects and co-ops and also moved on post...the main reason why I haven't posted anything in so long! Moving is exhausting! And messy! And time consuming! And quite a challenge with 4 little people underfoot all day. They were great helpers though and we are feeling pretty well settled now in our new home which is SO much bigger than our last, it's wonderful!
So here is a glimpse of some of the fun we had last month....
We finished up one of our mini co-op units with volcanos! Joshua is crushing Mentos candy mints to be dropped into a bottle of Coke...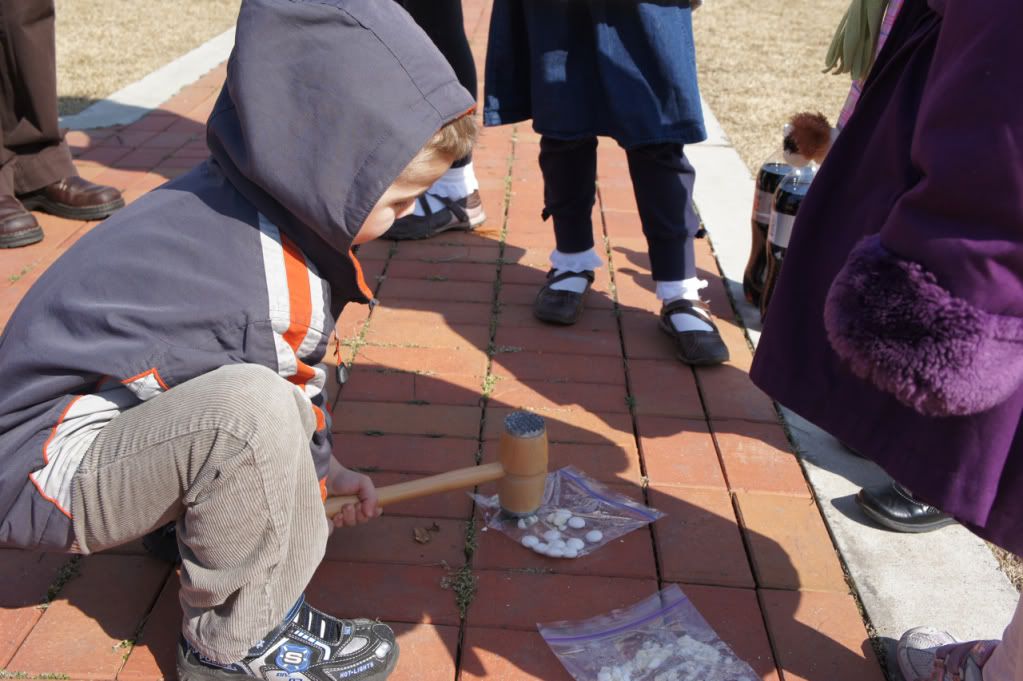 Even Samuel wanted to see what was going on! :)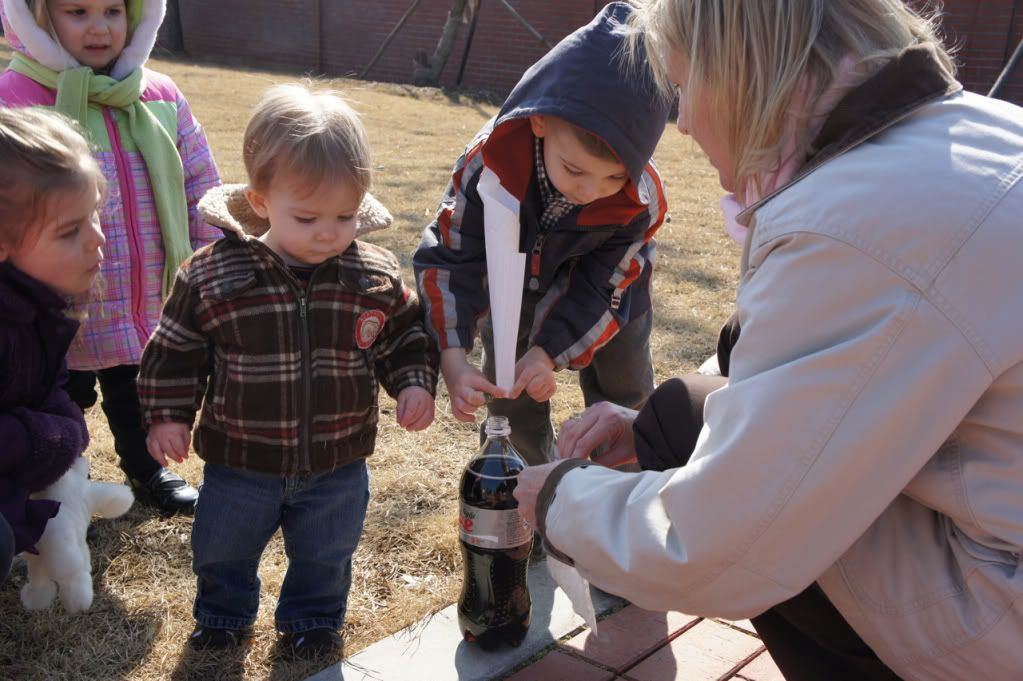 Success! It was quite an 'explosion'! The kids loved it! We did it twice so that they could enjoy the spewing a bit longer! :)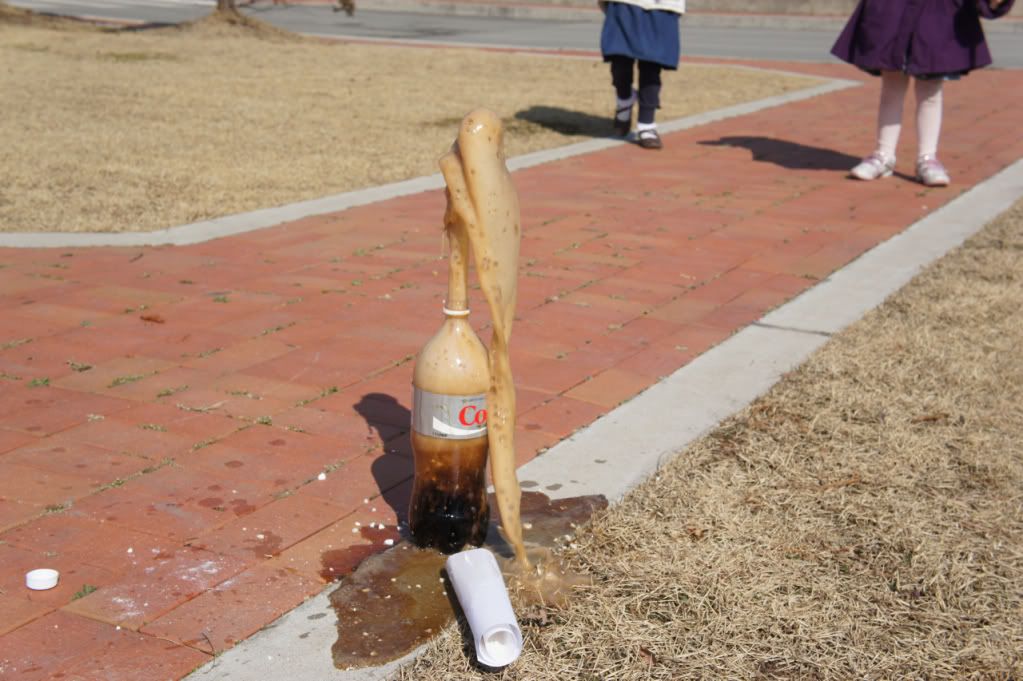 Then we went back in to make some edible volcanos!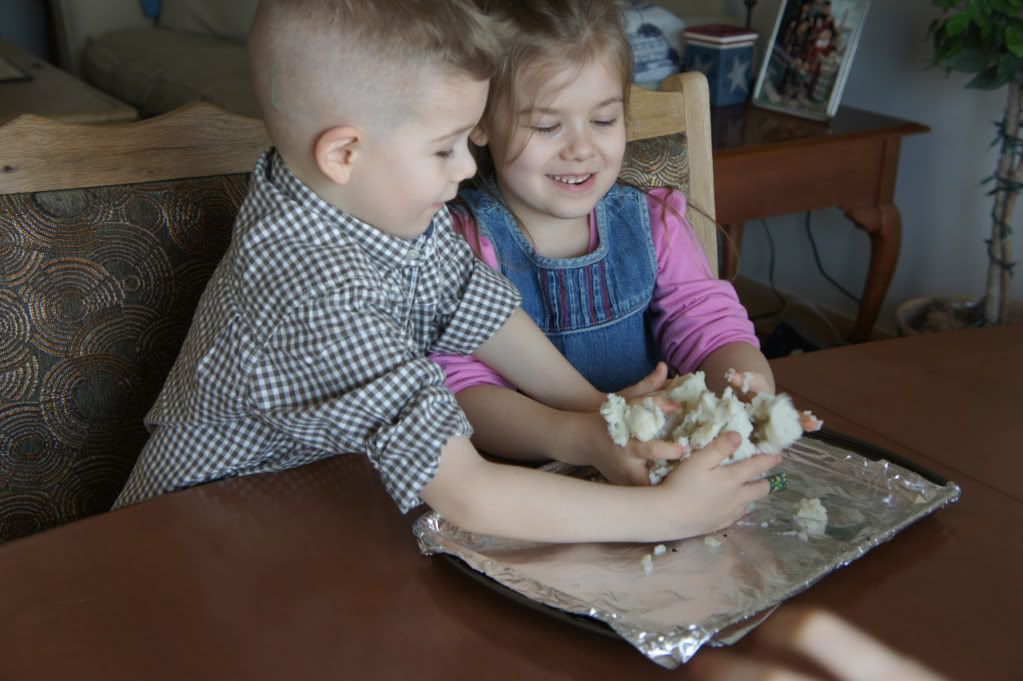 They really enjoyed molding the potatoes. :)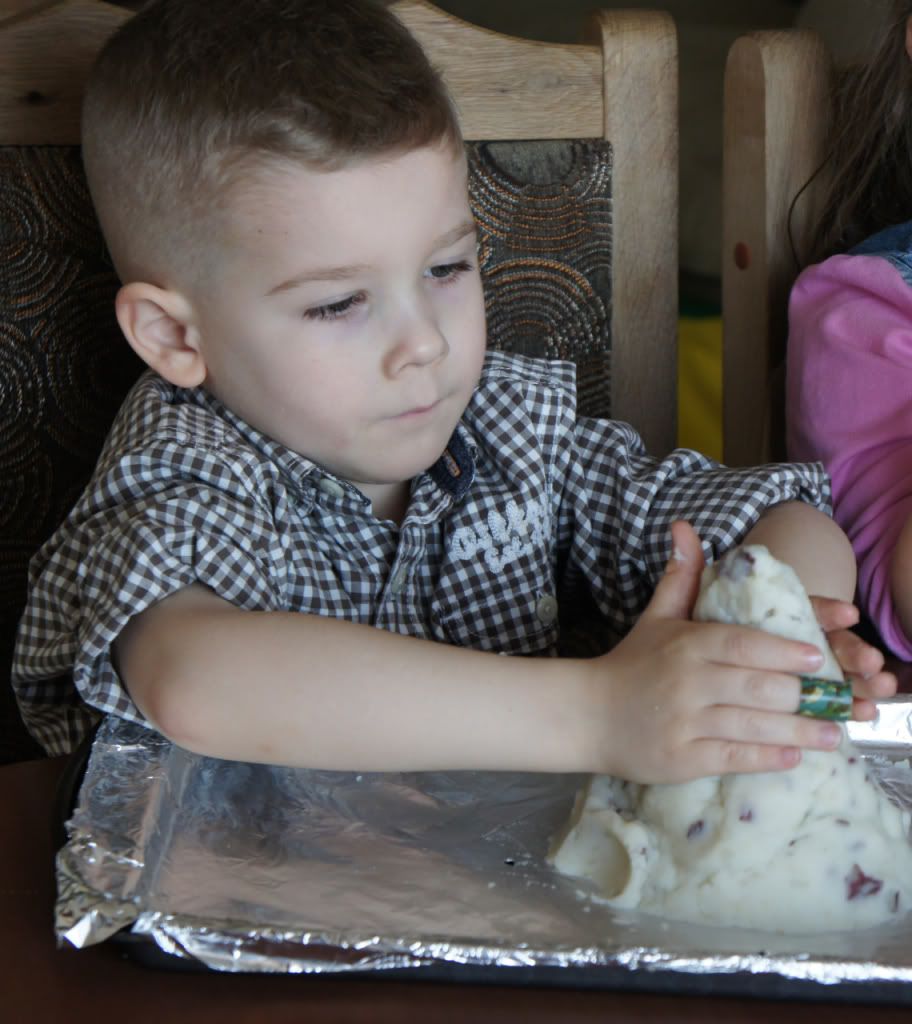 Our edible volcano, complete with broccoli trees after our cheesy 'lava' erupted in the oven! It was yummy!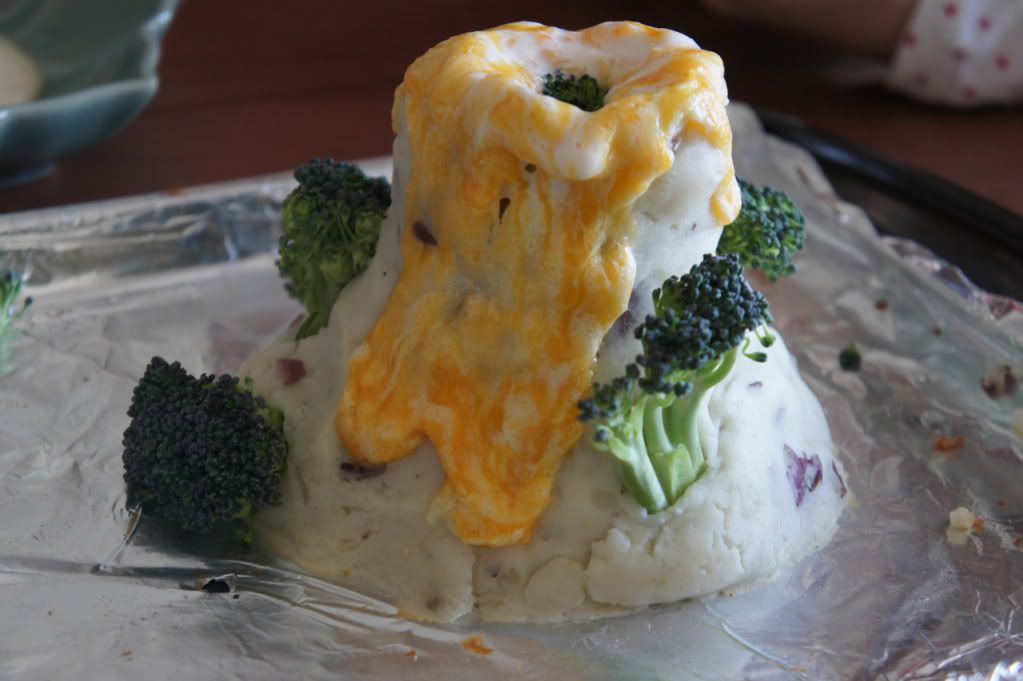 We spent time taking everything down before our move and one of Faith Elaina's jobs was to tear down her 'Chicka-Boom-Boom' Alphabet tree...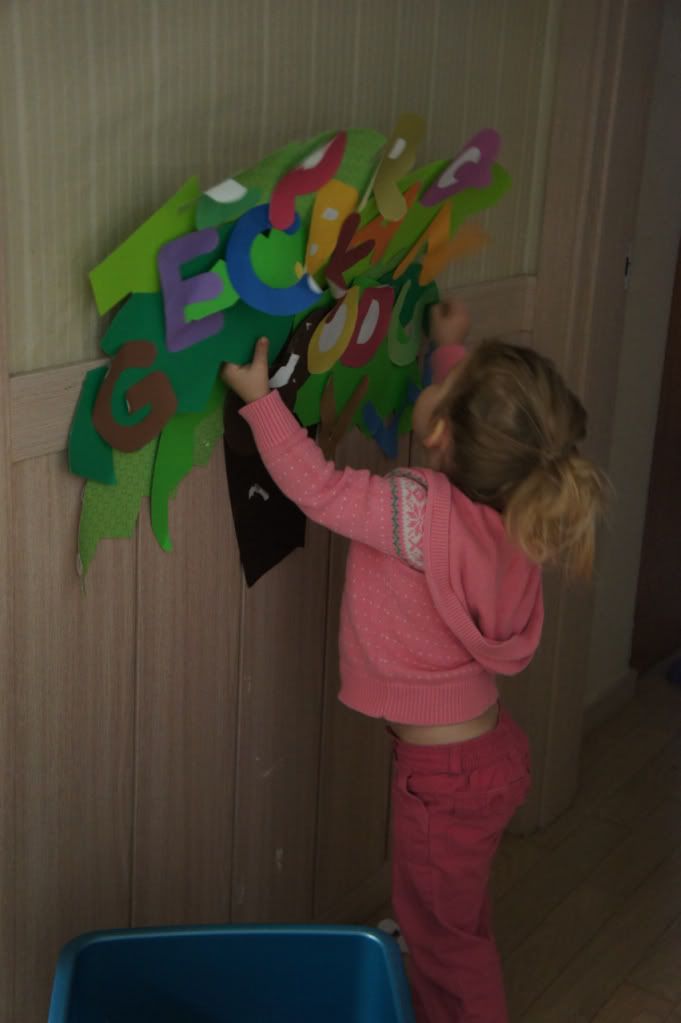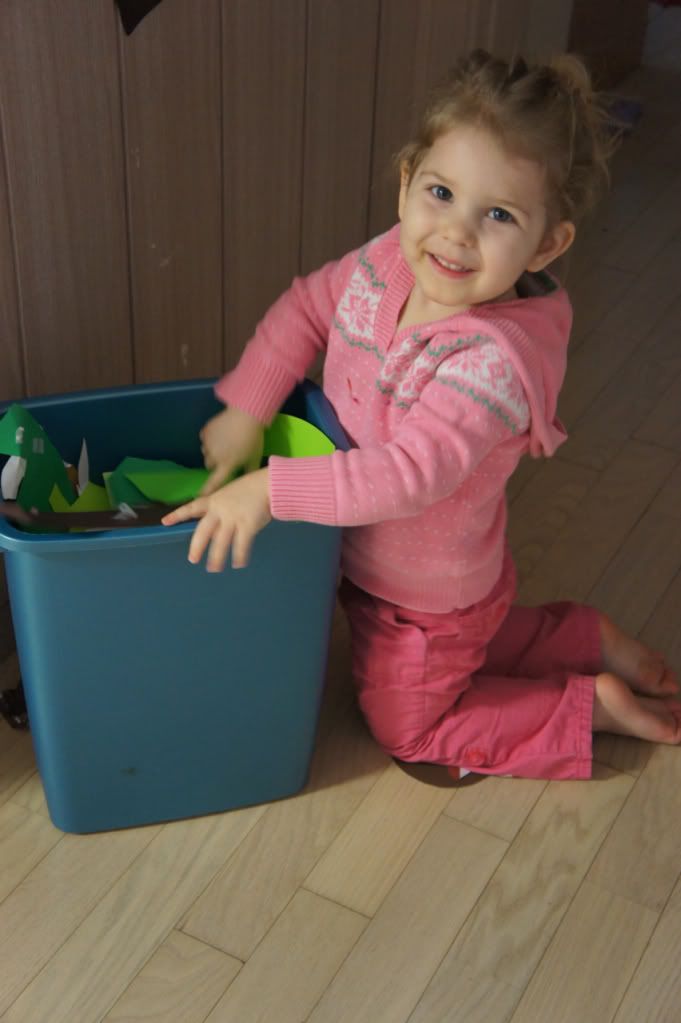 Joy and I made a lovely Parthenon cookie that was as delicious as it was fun to make! :)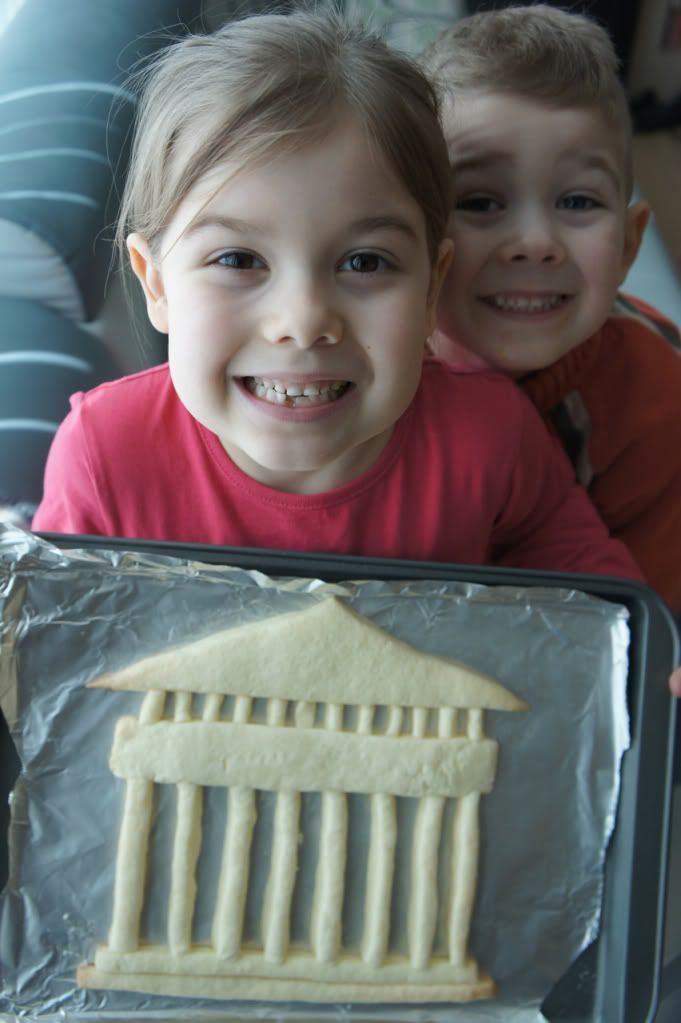 We did lots of story art projects. This one was so simple but Faithy's favorite because she LOVES band-aids, LOL! It was for the book 'Laura's Star'. It's just a star cut out of tinfoil and a band-aid on black paper, but she loved it. :)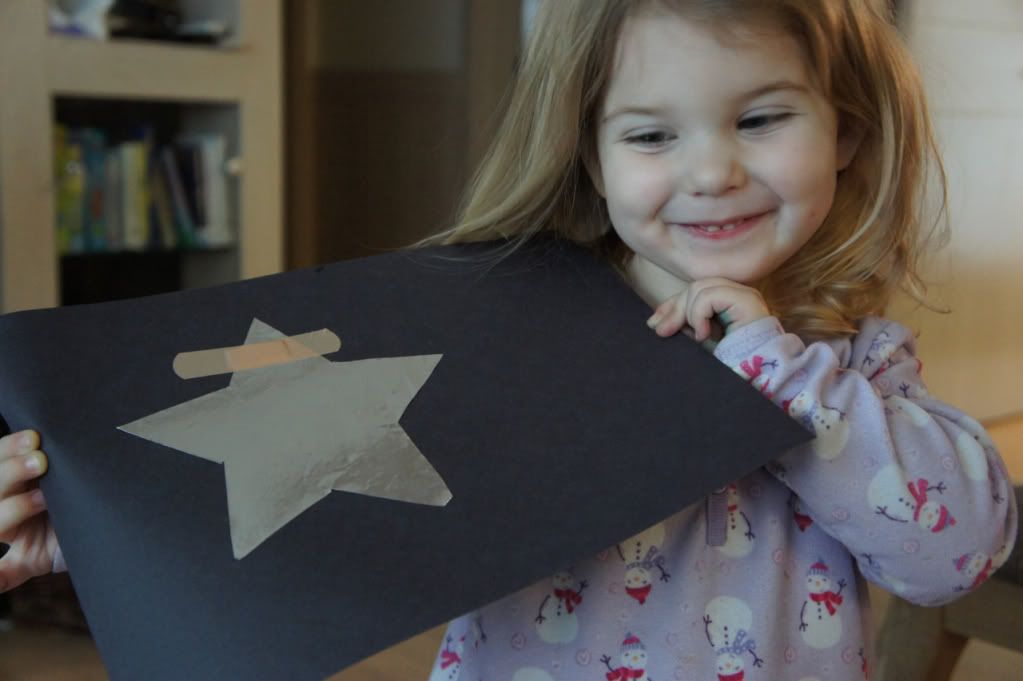 Of course we had to do some fun St.Patrick's Day art. Joshua made a neat swirly yarn shamrock.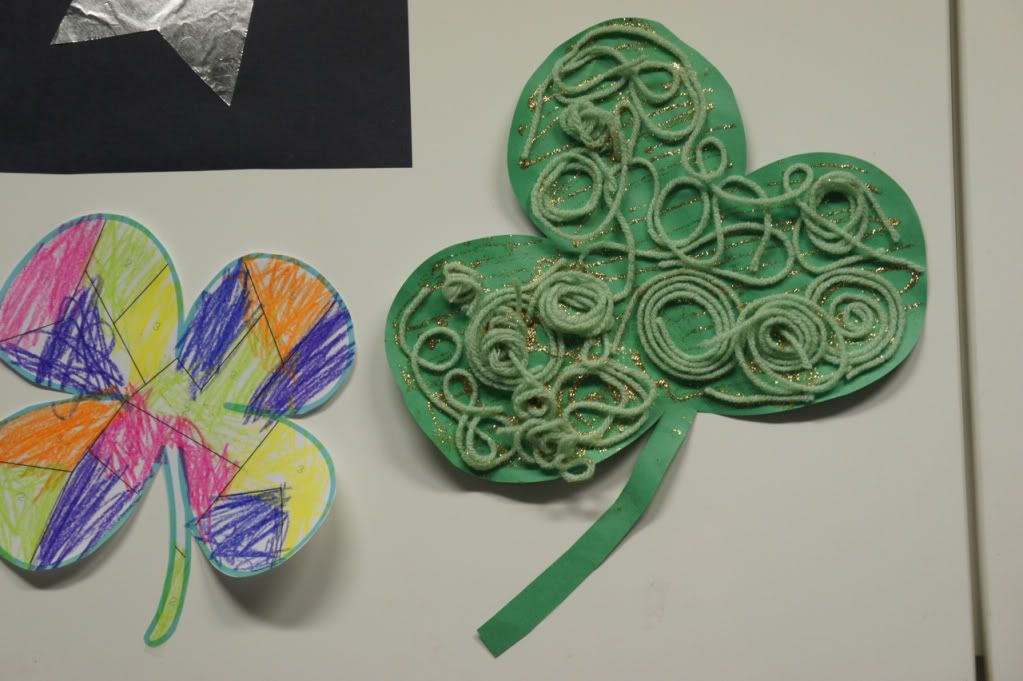 Faithy and her pom-pom shamrock...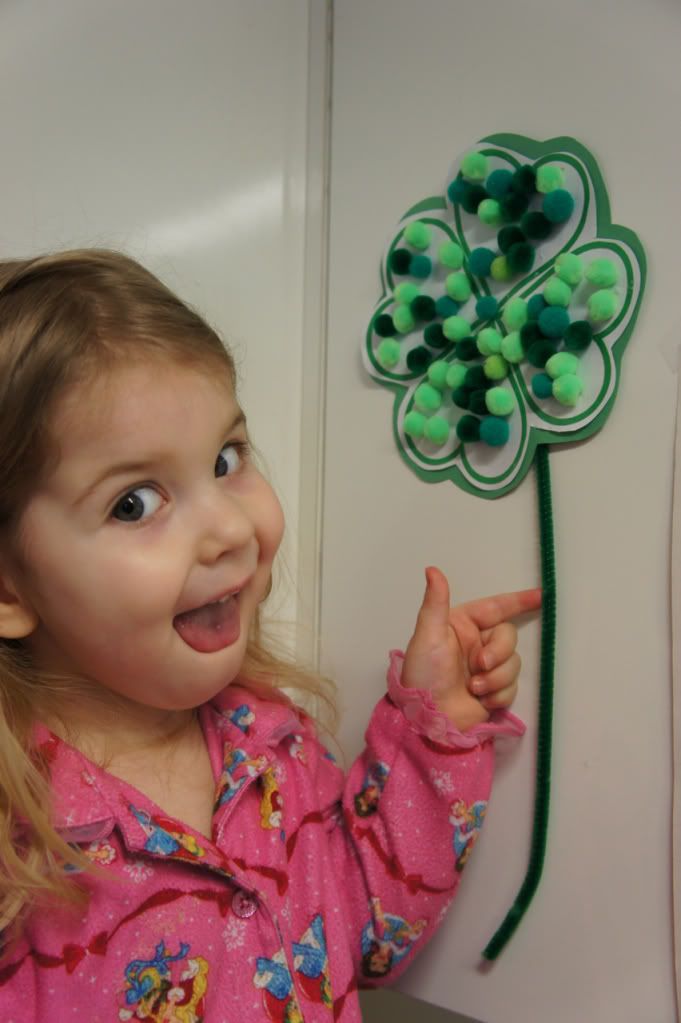 We started a Solar System unit with some friends that we are loving! Here they are painting their sun...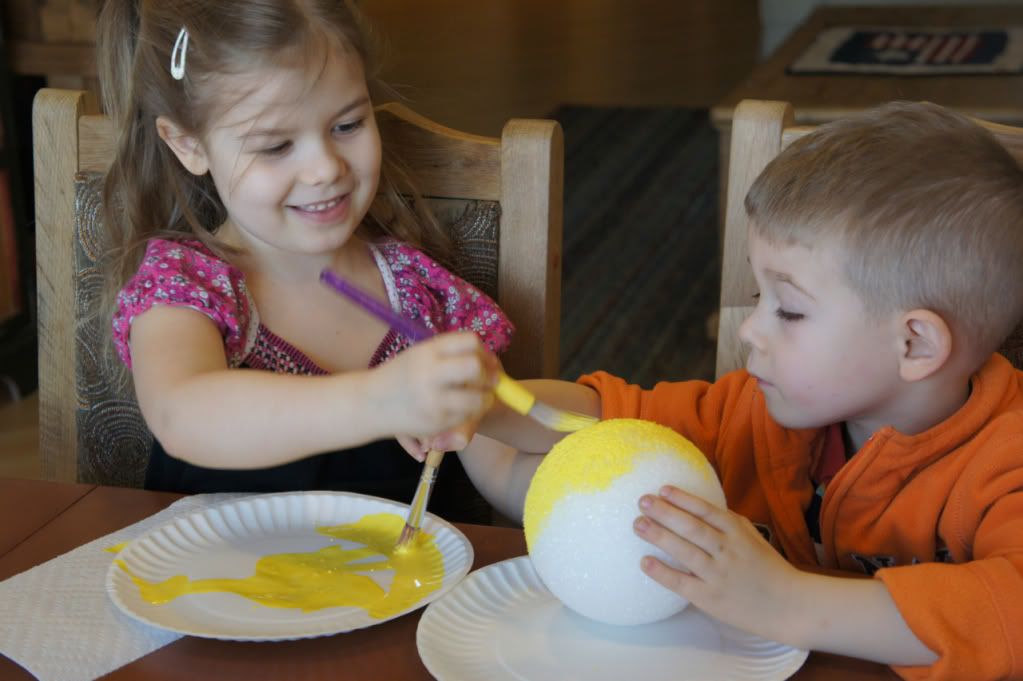 Some more planets, including Joshua's beautiful Earth!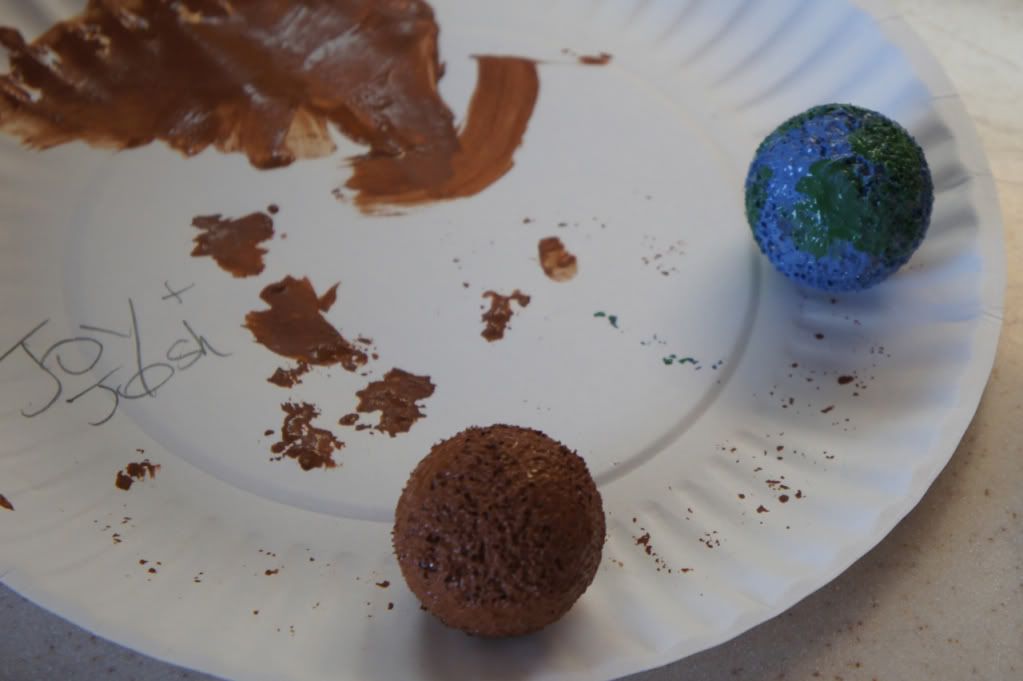 We also got to make a neat planet Earth out of crayon shavings one week...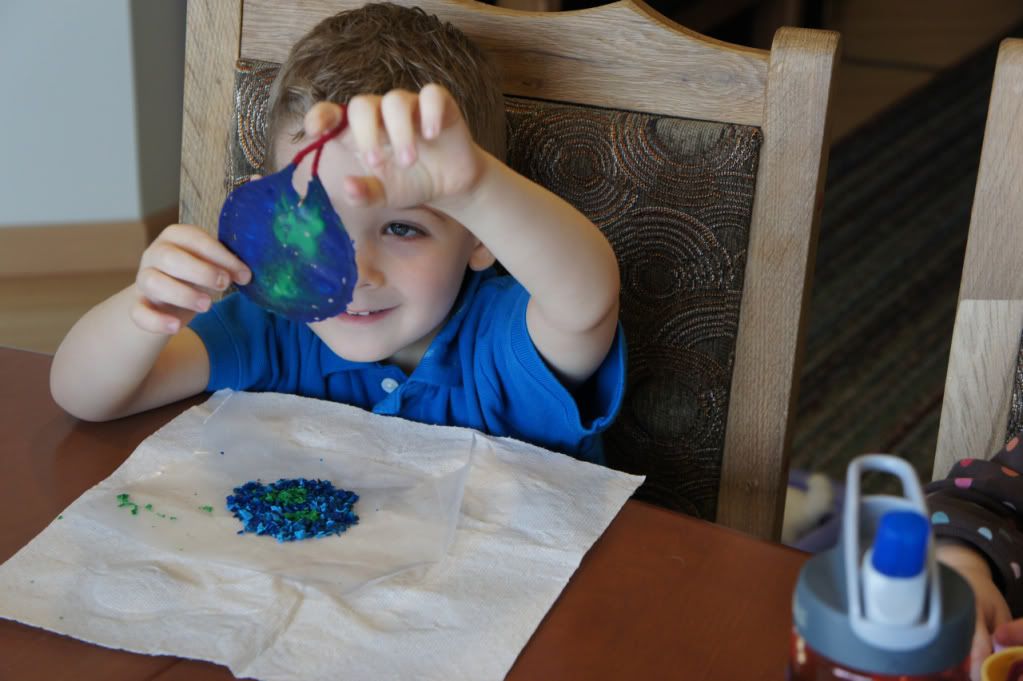 We're almost finished with this unit and are looking forward to getting our whole solar system assembled!