We had the awesome opportunity to go to a strawberry farm a couple of weeks ago. It was all organic and green house grown so the plants were well protected from all the yellow dust and other yucky things falling from the sky. The kids loved it!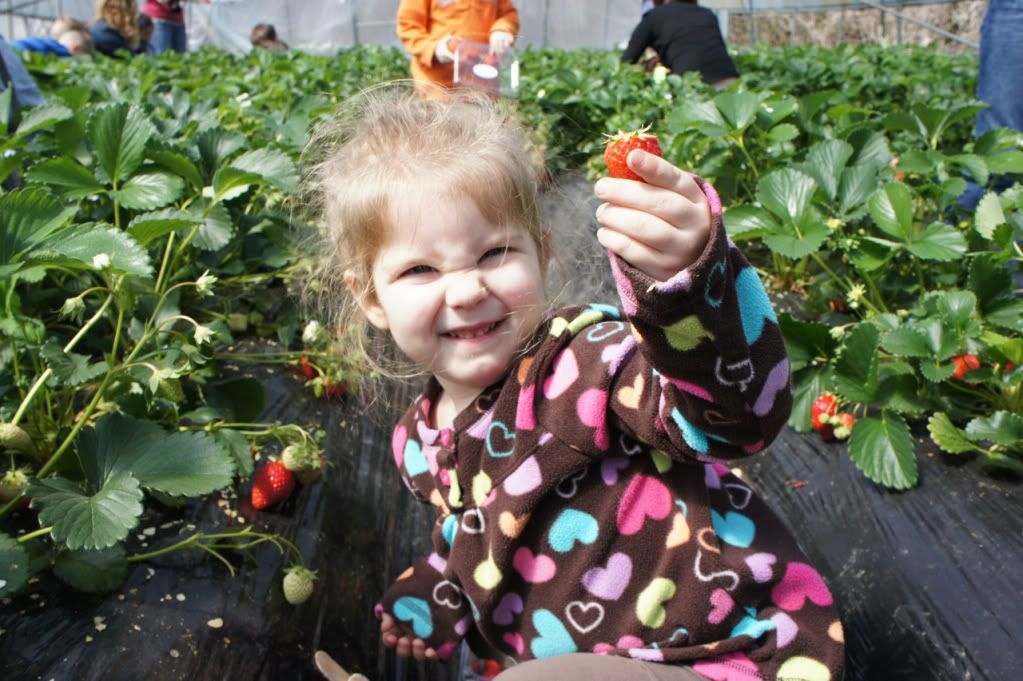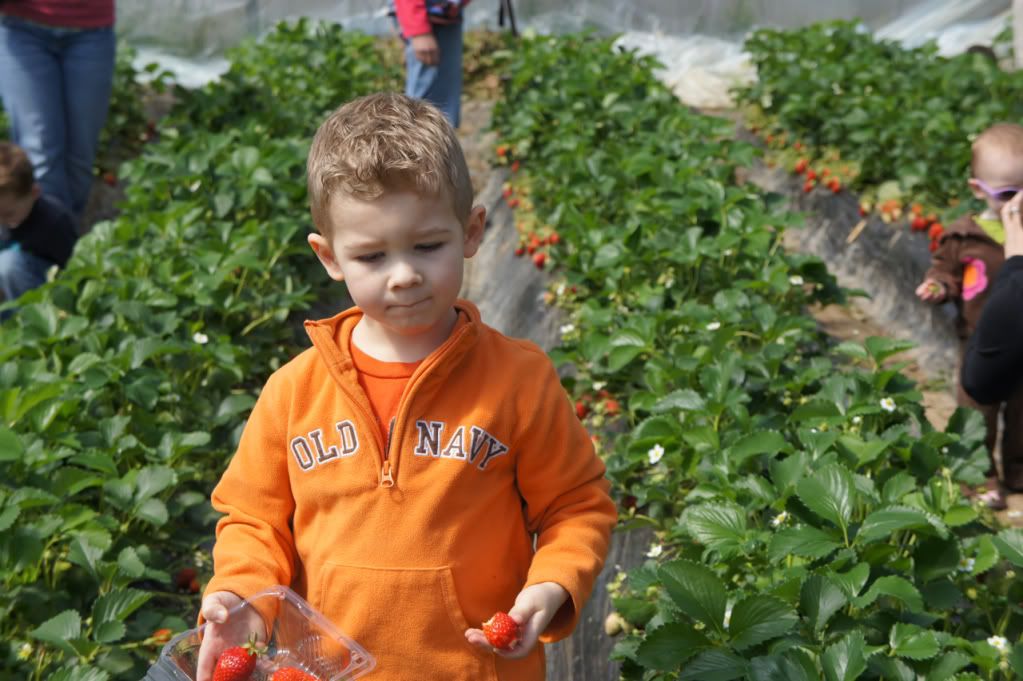 They were so big and red and ripe and SO delicious!
Can you guess what our favorite part of the field trip was? :)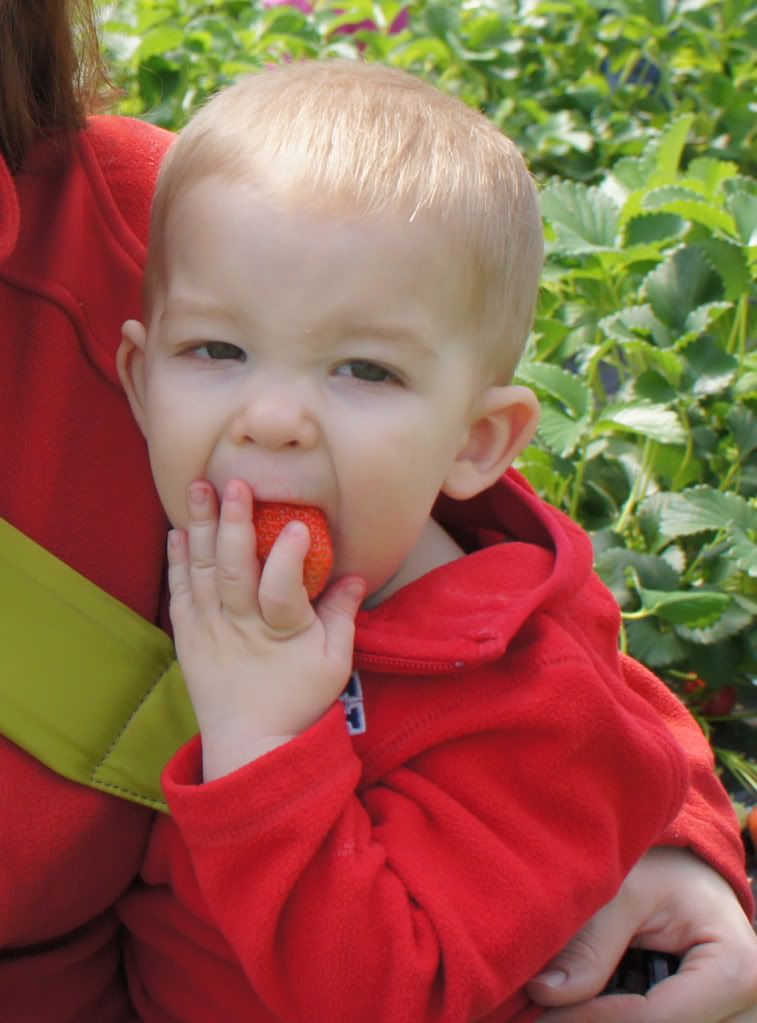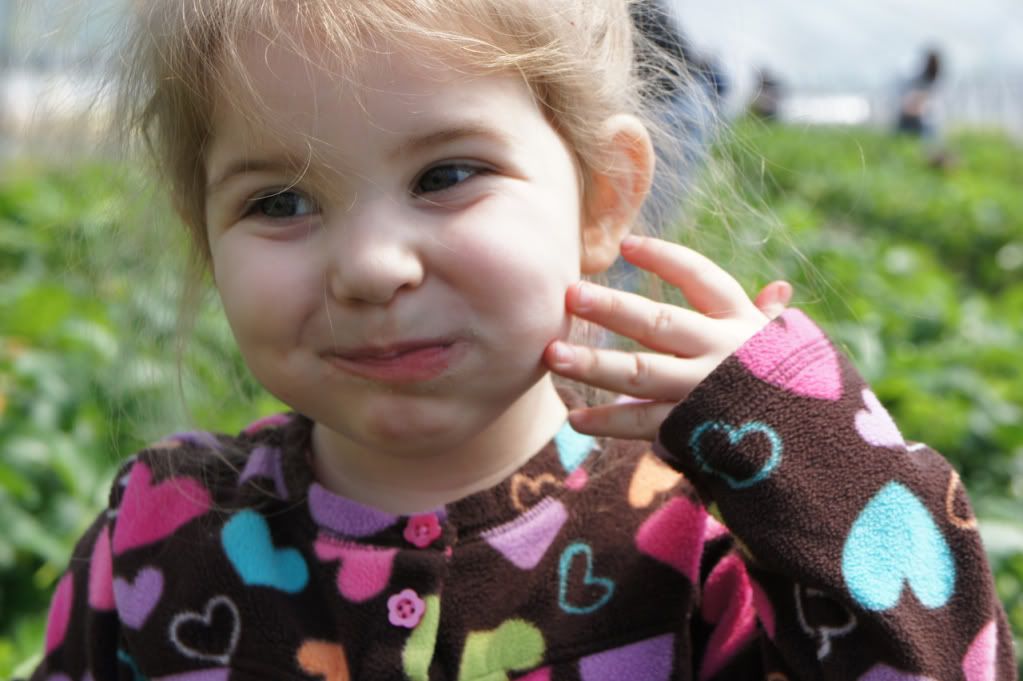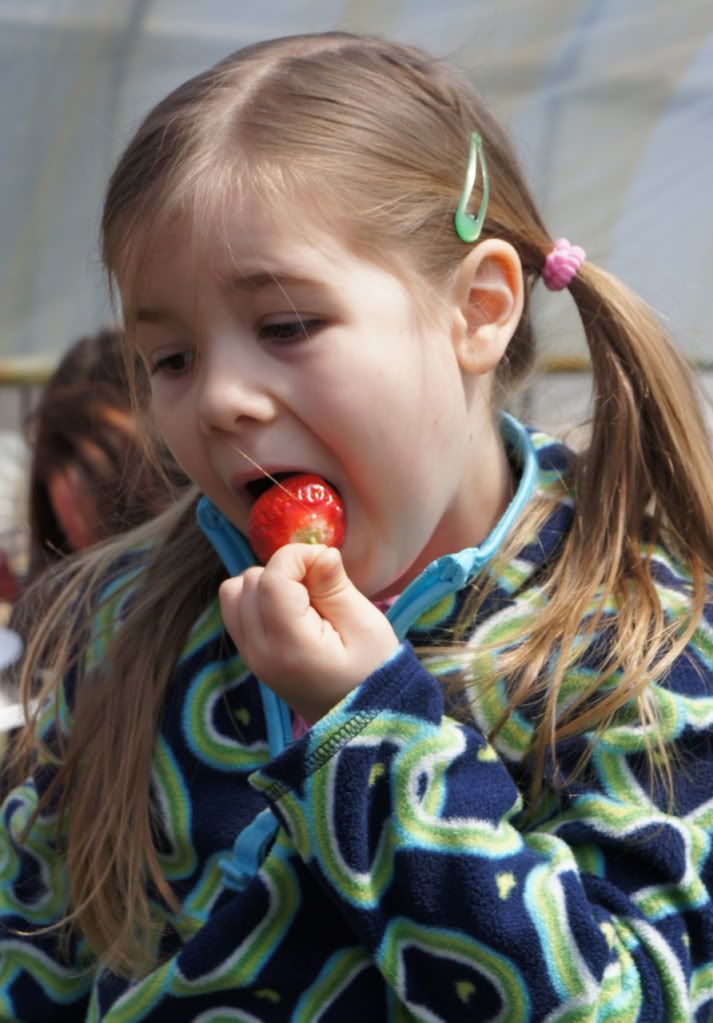 We were allowed to fill one container per person to take home but we could EAT as much as we wanted while we were there! And they were good, REALLY GOOD...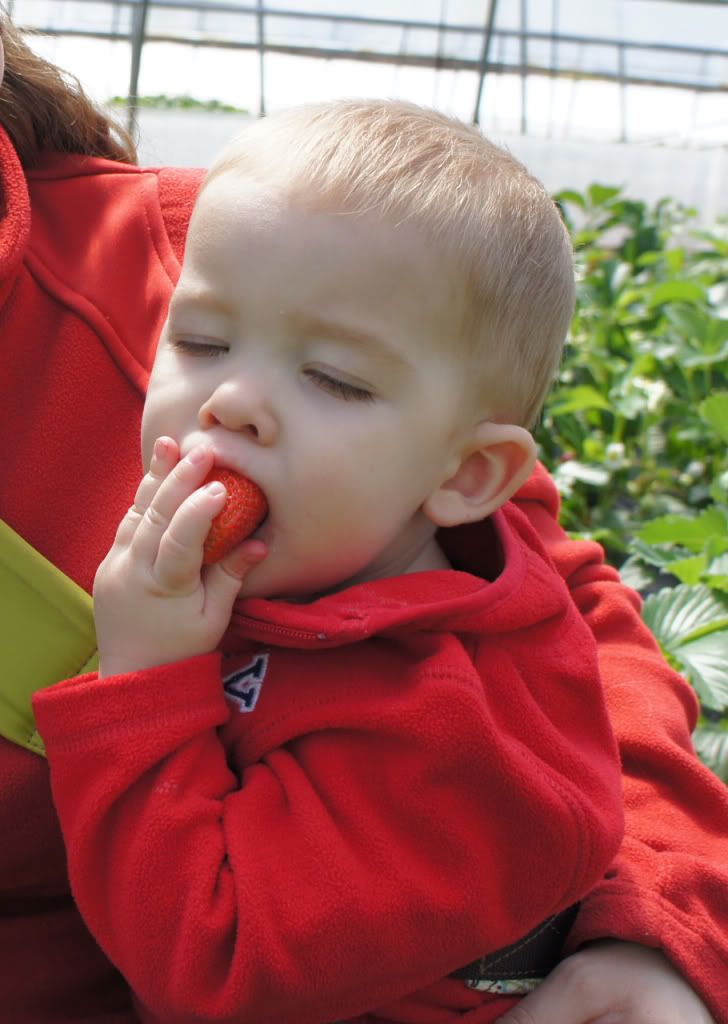 Samuel, and the rest of us enjoyed them so much that no one was really very hungry for our picnic lunch we brought with us. :)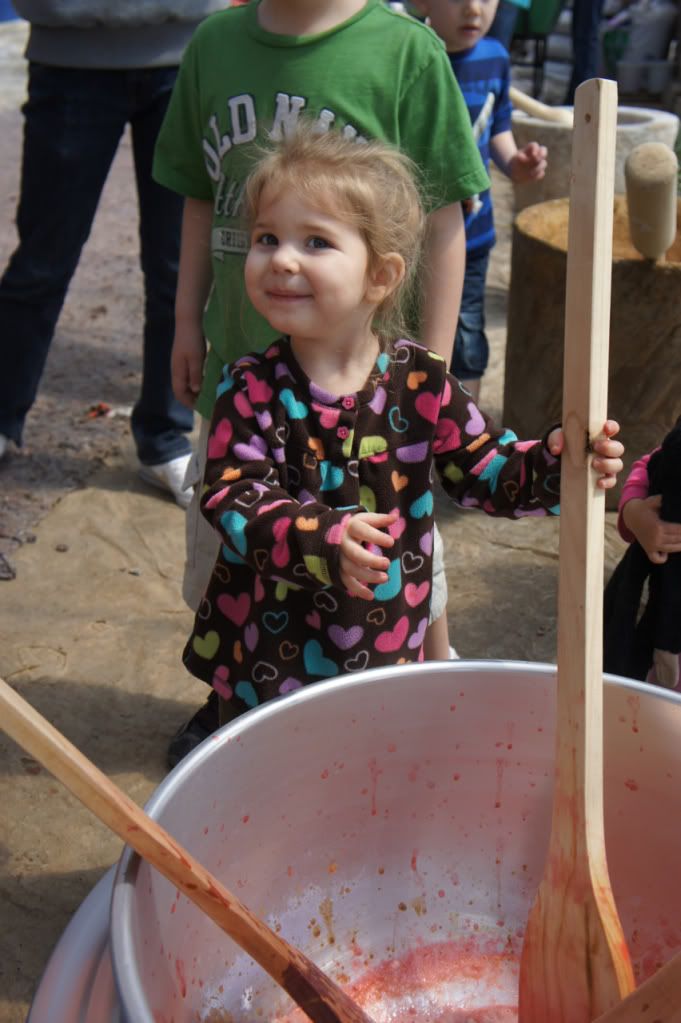 The kids got to take turns mashing some strawberries into jam inside these giant pots.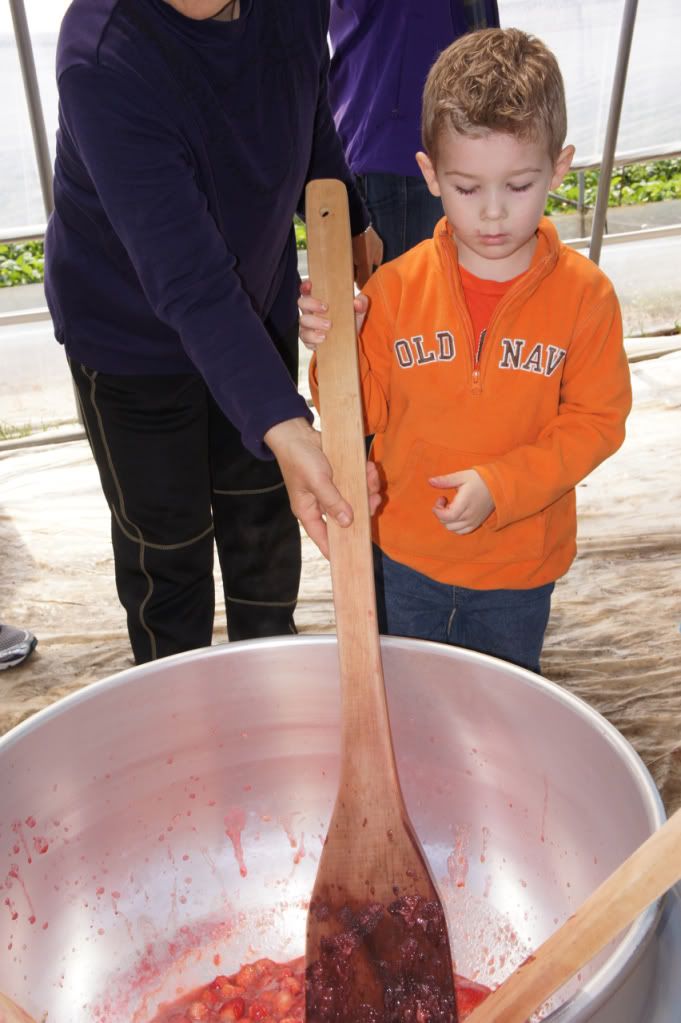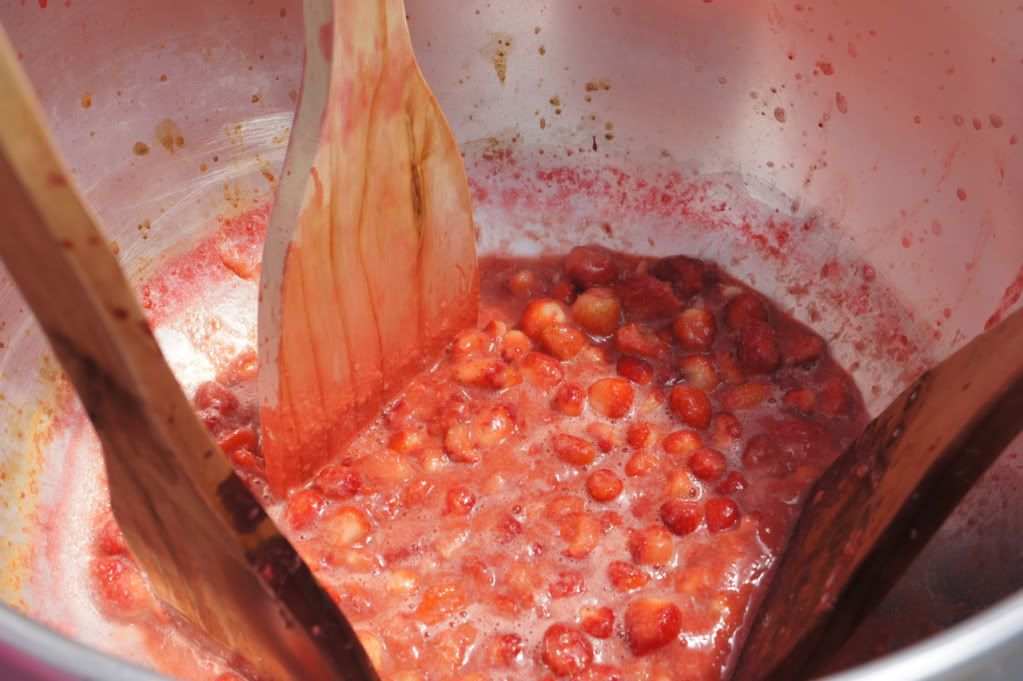 We got to taste it while it was still warm...it was very yummy! :)
The kids were excited about our strawberry plants that we brought home!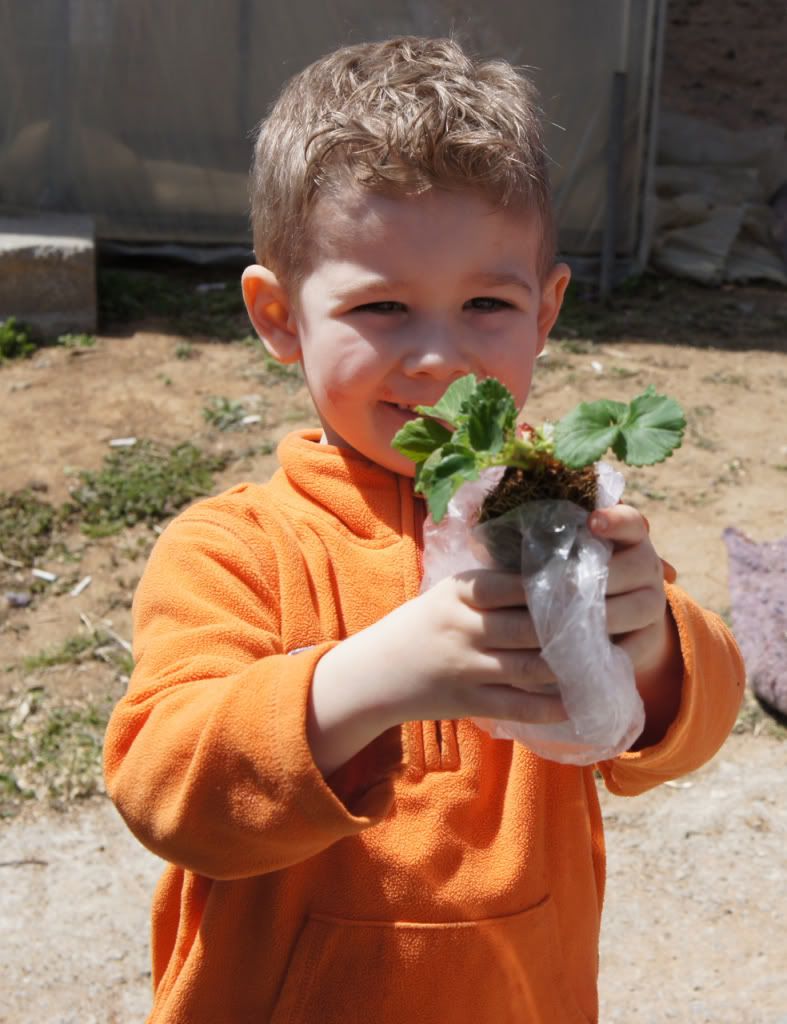 We came home with a nice bundle, and they certainly didn't last long! I think we ate them all up in three days...we probably would have eaten them sooner but I kept cutting everyone off so they would last a little bit! :) I'm pretty sure they were the most flavorful strawberries I've ever eaten.