Our little Samuel has now lived in South Korea for more of his life than he was in the States. Some of our family has never met him and those that have, have not seen him in a long time except through pictures. The little ones change so much during this age, so I thought I'd post a few pictures of him from recent weeks.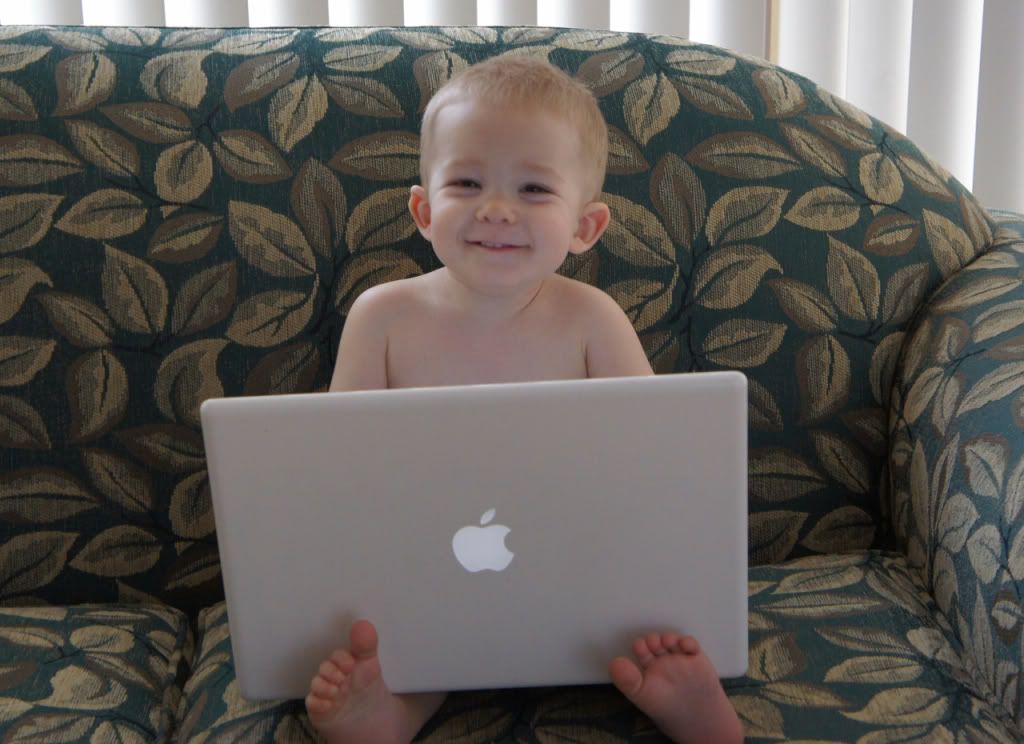 Doesn't he look like a mini Joshua is this one with the computer?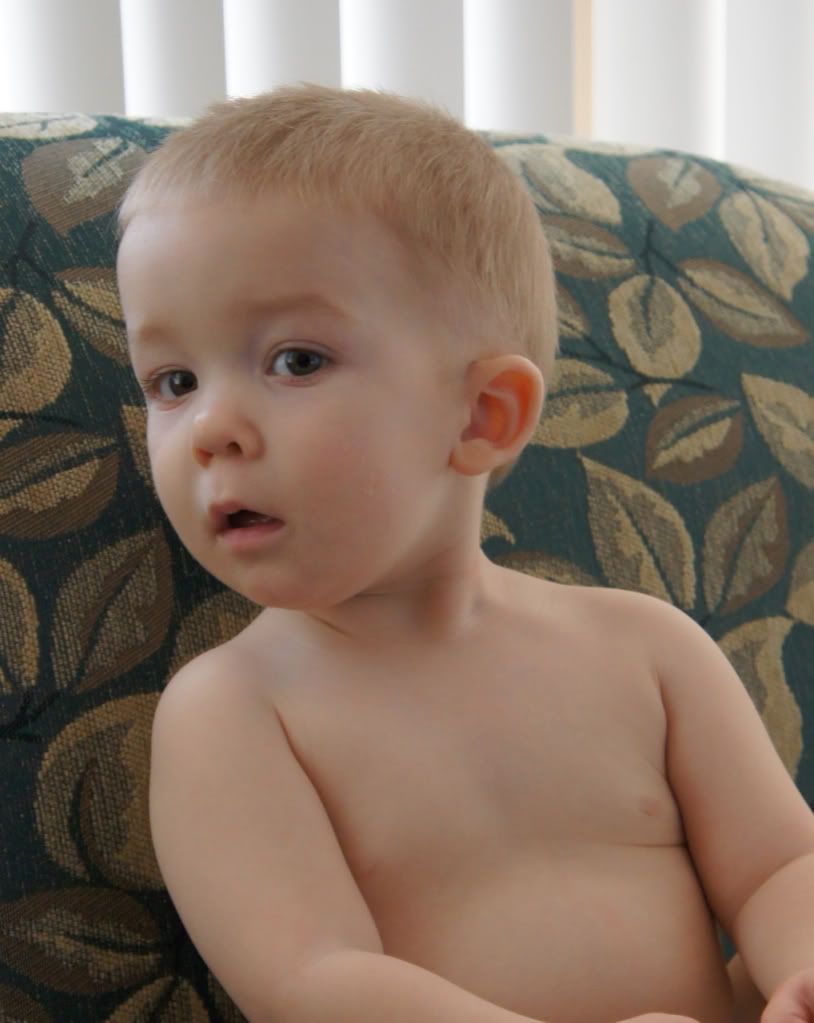 He enjoyed painting with the big kids this day...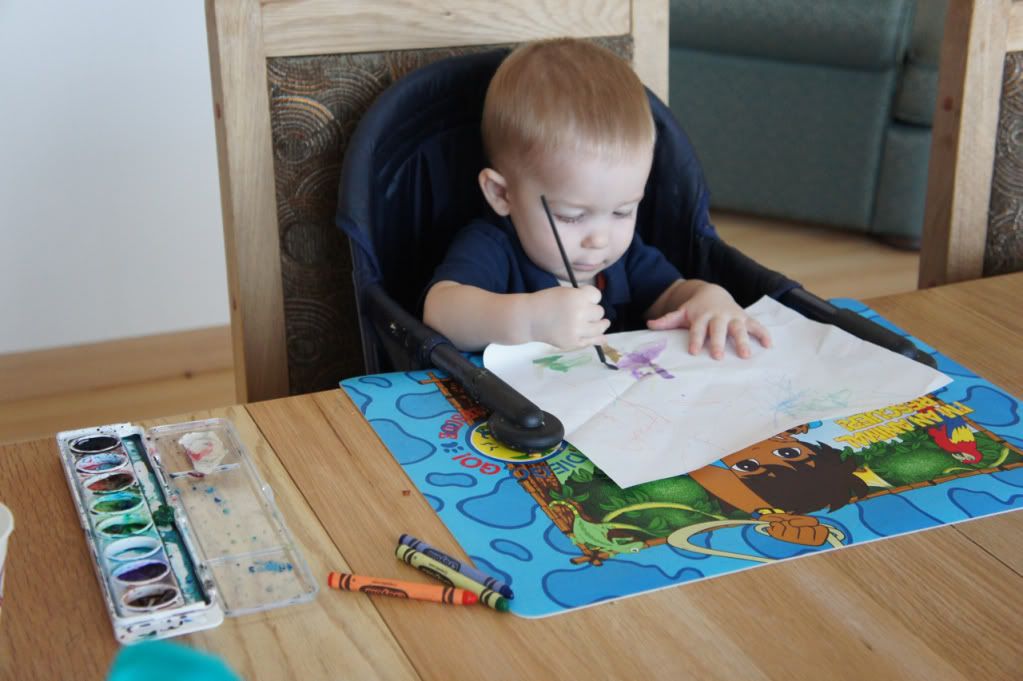 And was quite proud of his picture when he was finished! :)
We've got another book lover!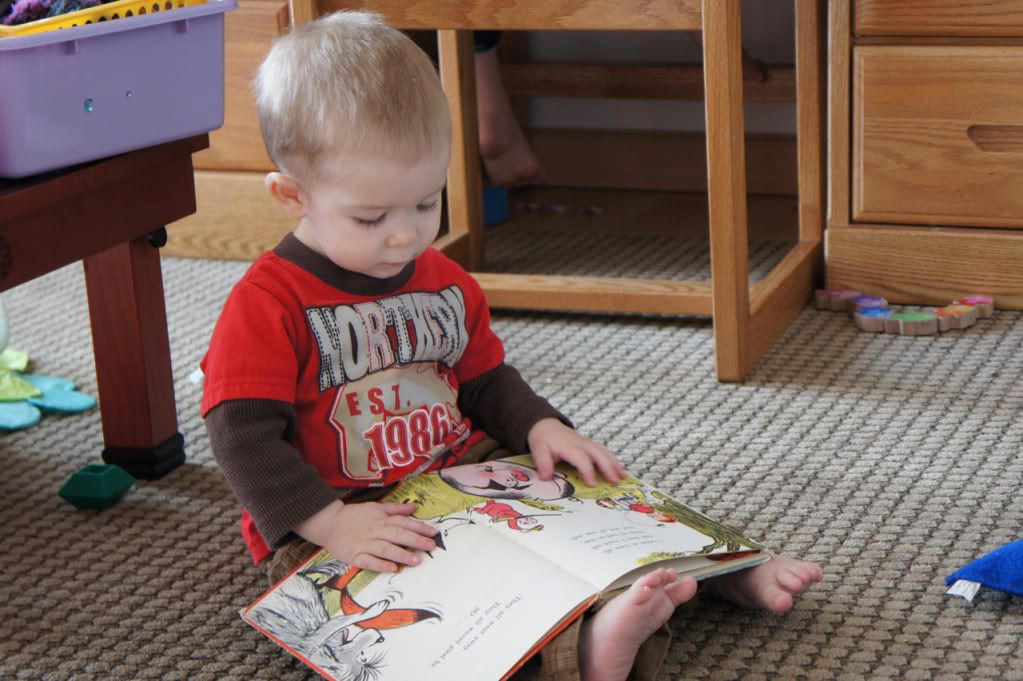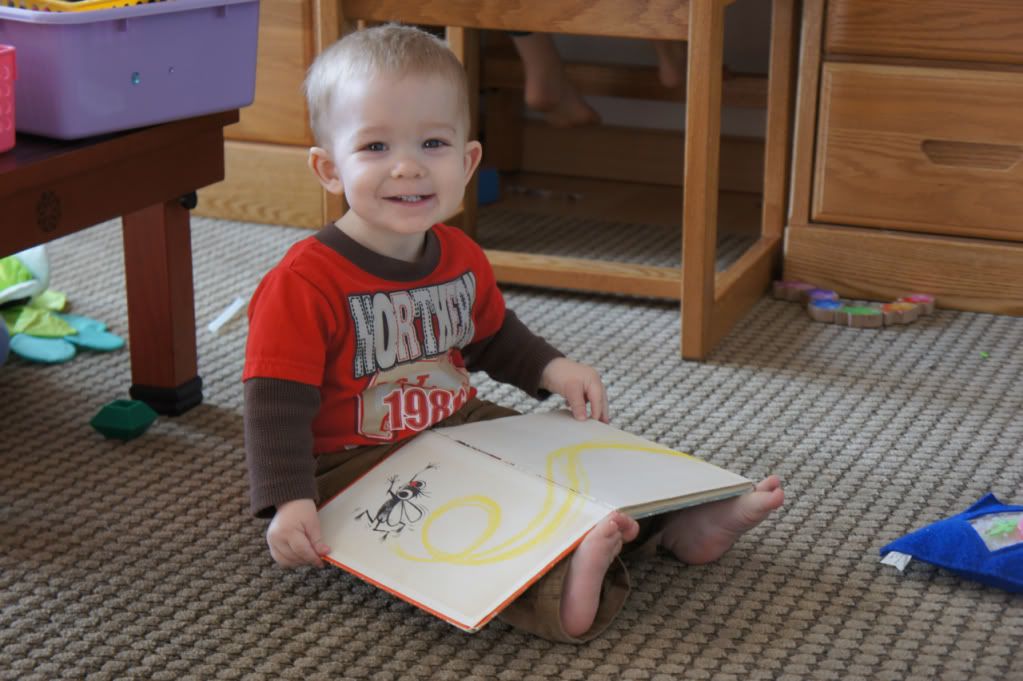 Samuel enjoys his own special activities during school time. :)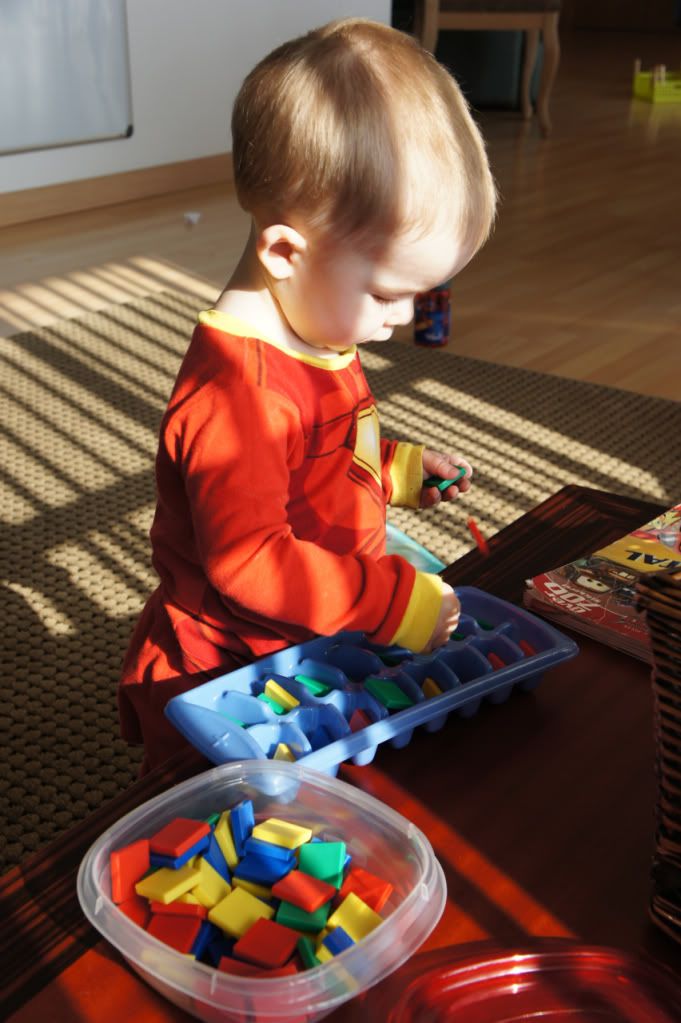 He's such a sweet boy!