Earlier in the month we did a unit on bears and hibernation and other winter time things. After playing several winter themed games, the kids had a lot of fun enjoying all things bear!
Faithy had lots of practice matching snowflakes...
Counting colorful 'snowballs'...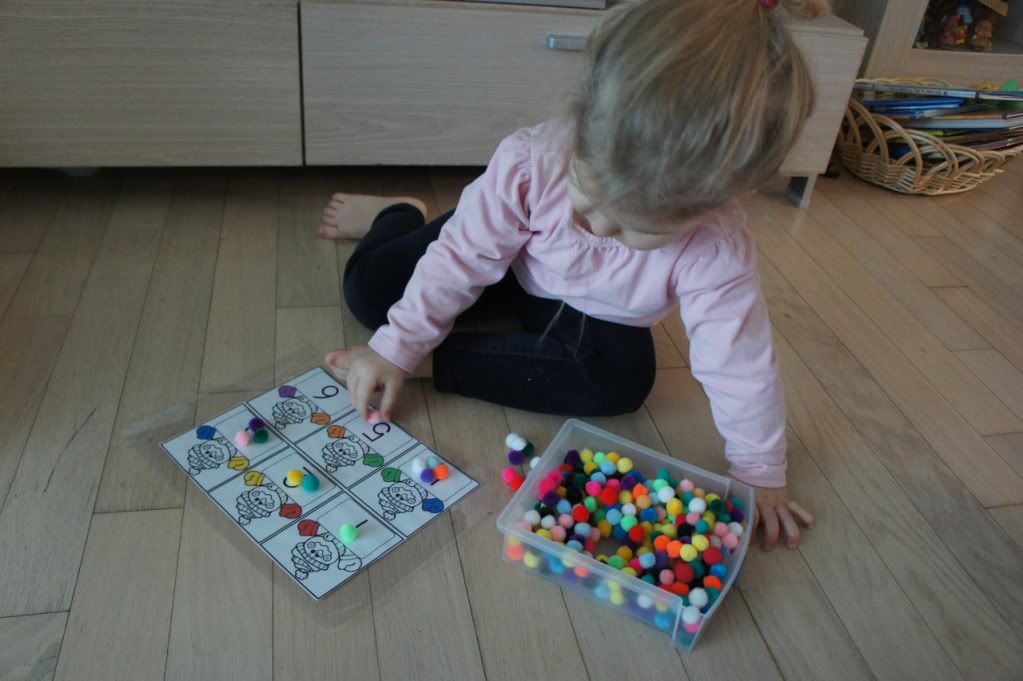 Counting and making patterns with shape buttons on the snowman...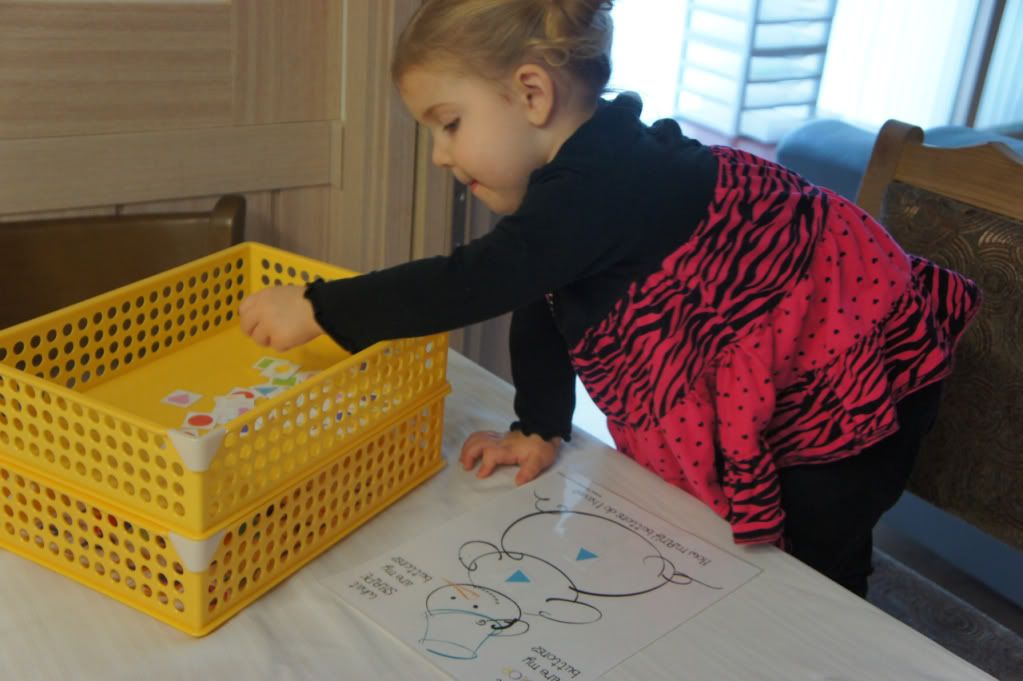 Our library is pretty small here, so it's good that I'm a little addicted :) to children's books and brought our collection with us when we moved.
(I think it was the heaviest thing we brought!)
This month we pulled out all of our snow, winter, and bear books and had quite a basket full to enjoy with our unit.
(There's even more than what are showing in the picture. It really is kind of crazy how much I love kid's books!)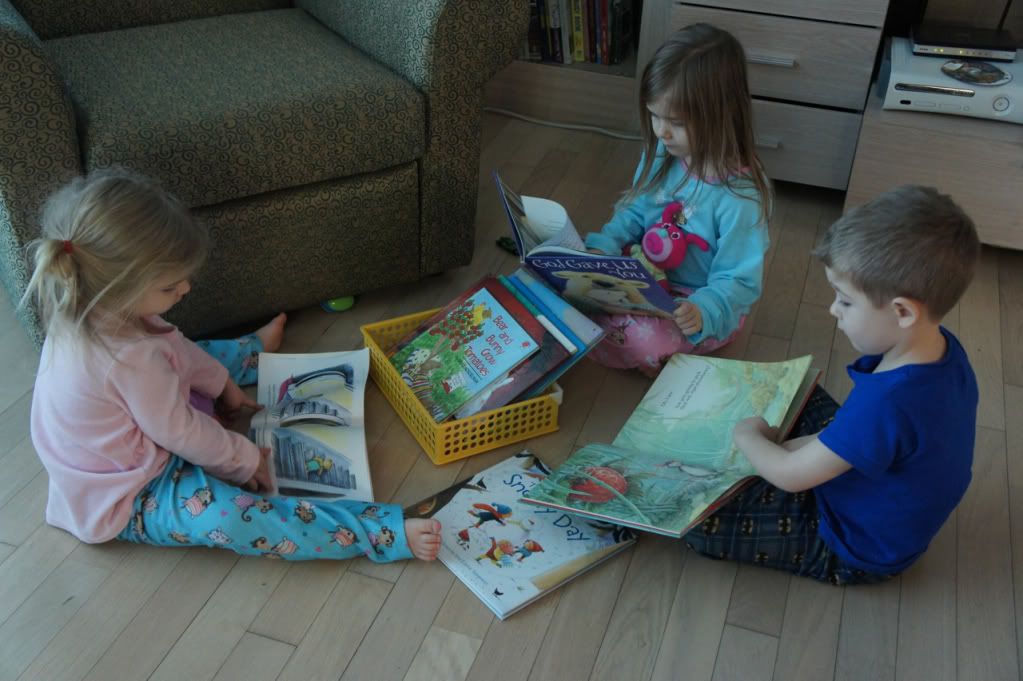 We had to, of course, make some bear crafts. One of the kids' favorites were these simple paper bears we made and stuffed with cotton. I think they just really enjoyed building them.
(They'd get a kick out of that Build-A-Bear store someday, I'll have to remember that!)
I got a chance to use my fancy circle cutter tool that my sweet hubby got me for Christmas. It worked awesomely for all of our circle needs on our paper bears.
They were very detailed on the faces...
Faith Elaina drew THE CUTEST swirly belly button on hers all by herself! All Mom helped with was the mouth because she wanted it just like the bear in one of the books.
I loved how each of their bears looked so different when they were done!
One of my favorite things to do is to pick a book and do some activities directly related to that. The kiddos picked the awesome book, Bear Snores On, to do this with. So on another day, we read it for probably the 100th time and they each brought one of their special beary friends to enjoy the book with them. They each gave their bears names (since they seem to change often!) And the chosen names were; Faith: Sally, Joshua: Brownie and Joy named hers: Ron Churchill! I got a good laugh out of that since I didn't know that she knew Grandpa's first name. When I asked her about it she said, "I read it on Facebook!" :) (No, she doesn't get on Facebook on her own! But she enjoys sitting in my lap while I'm looking through pictures and updates and I guess she's paying attention to more than I thought!)
We built a 'cave' under the little Korean table for the bears to hibernate in...
They joined their bears in there for a bit...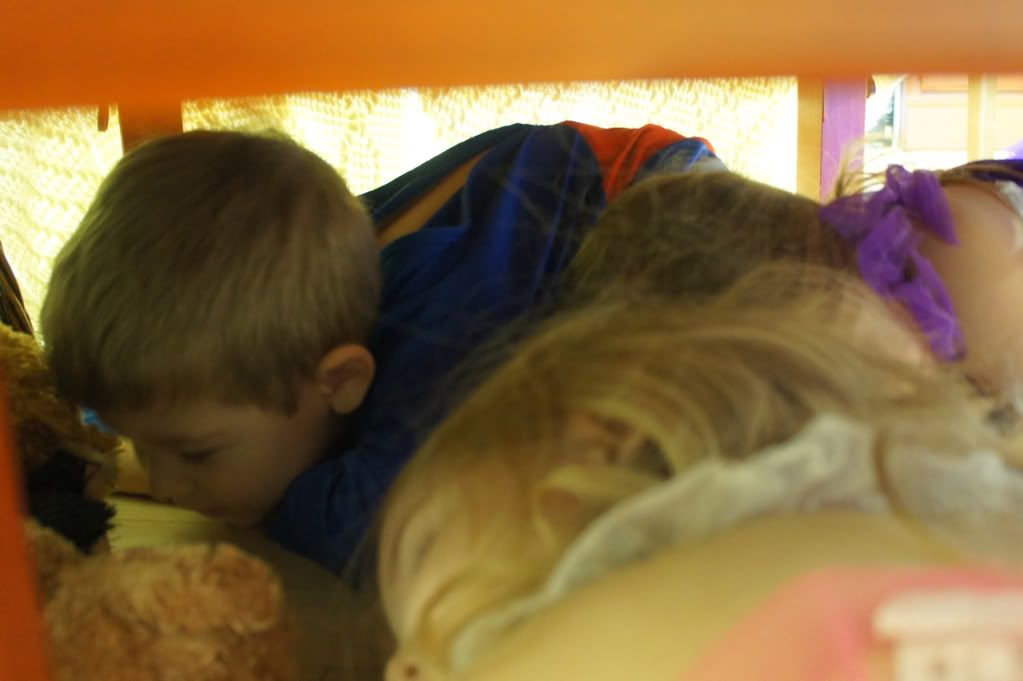 It was a quiet 2 minutes!! :) Then Joshua declared, "Hibernating is BORING!"
Then they used their 'cave' (blanket fort) to retell the story. Between the two of them (Joy and Joshua) they got almost the whole thing - many parts, word for word! (We must really read that book a lot!)
Our snoring bears...(Ron Churchill and Brownie! Ha! Ha!)
I found another mom blogger that enjoys doing projects inspired by books and hosts a place for other blogger to link up and list their ideas to go with specific books. I thought I'd attach the link incase anyone else wants to check it out. :)