When we started, I thought this was going to be a one day art project...but it turned into a week long creative event! Joy LOVED it and made so many more than I ever thought she would! And most of them with very little help.
Below is Joy's Heart and Joshua's Masterpiece! The kids enjoyed it so much that I decided to do it for our co-op art project last week and I think the kids in our class enjoyed it too, though we did much smaller pieces of cardboard so that we could finish them during our classroom time. :) It's messy, but fun and so beautiful when completely filled in and finished. It took a bit of patience so Joshua only did this one and another smaller one at co-op. But Joy really got into it!
For this one I wrote the letters in pencil on her card board and drew 3 leaf shapes as she requested, then she glued her beans on top of the lines I wrote, but she did the rest! She spent about 3 days doing this one, making the patterned frame and then adding her... 'wind swirls' as she calls them... before filling the rest of it in. :) I think it turned out fantastic and I'm going to try my best to save it so we can pull it out every fall to decorate our home, it's beautiful!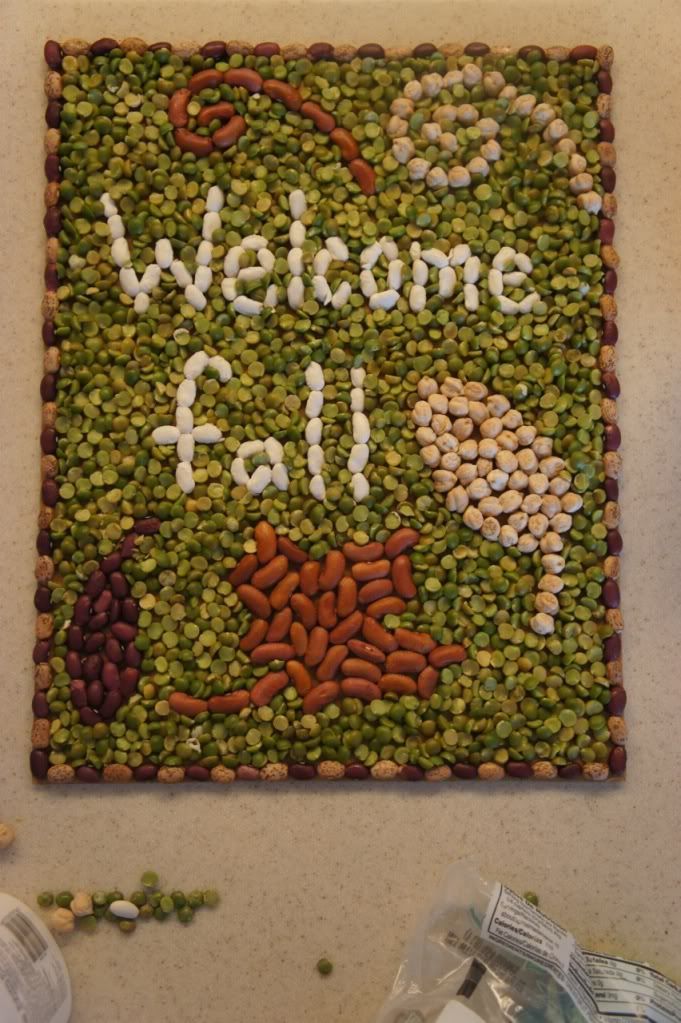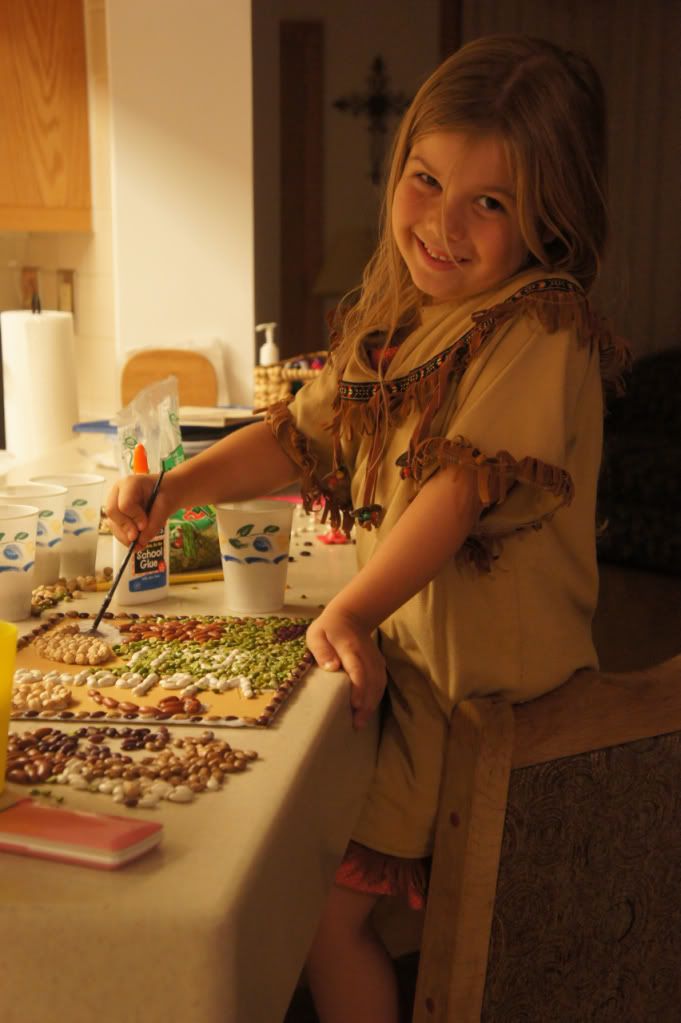 Joy's Star...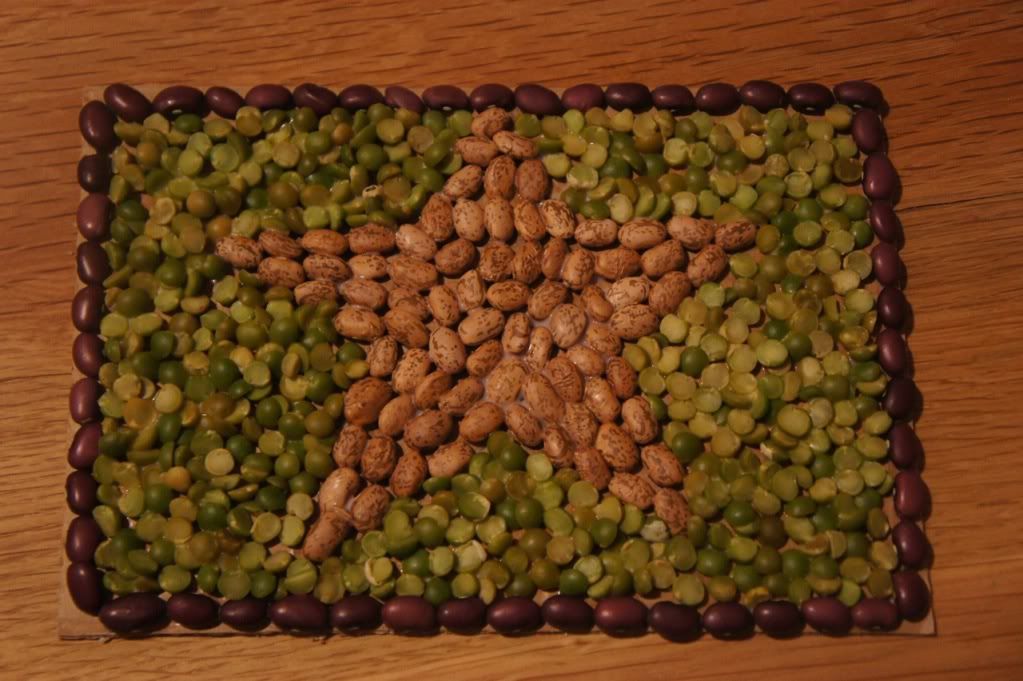 This is the only one that I helped Joy do very much...and it's only because I was having so much fun! Our Autumn Tree...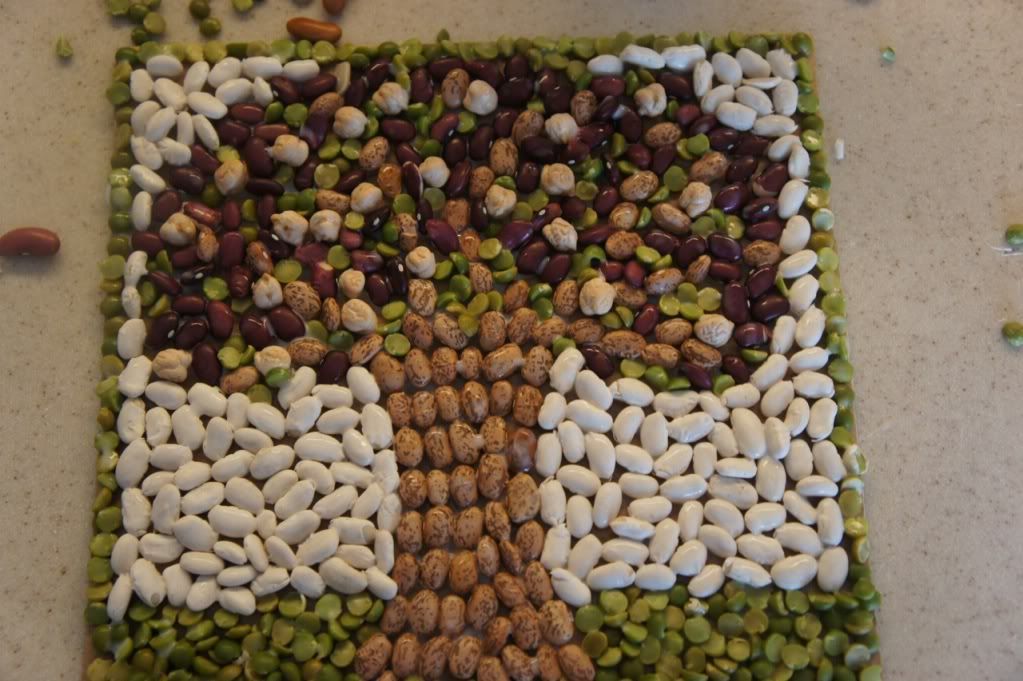 They made beautiful art to add to our wall!