Peter has had a ton of his gear out the last week as he's been packing up and getting ready to go to training for a bit. Of course seeing all these strange things had the kids asking a ton of questions! Finally, he decided he was just going to go through everything that he had laid out and tell them exactly what it was and what it was used for. The kids LOVED this impromptu education on all the things in Daddy's bag! They are proud to now know what all this crazy stuff is called and what Daddy does with it. :)
Their favorite part though seemed to be trying on some of the stuff he actually wears.....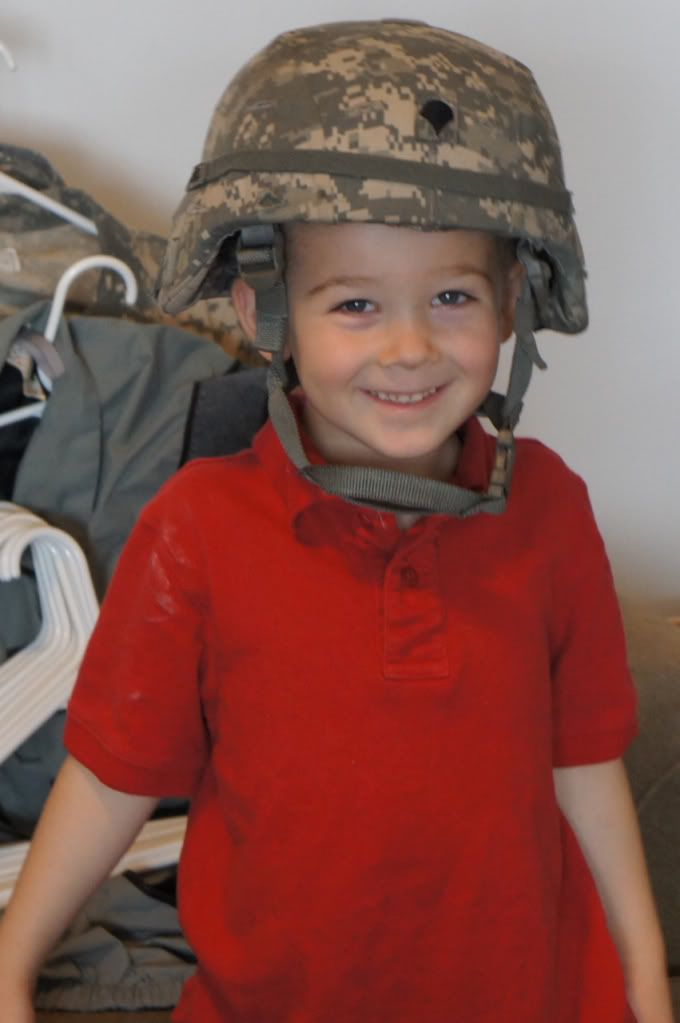 Trying on Daddy's elbow pads, knee pads and vest thingy.....yeah, I know it's not really called that but I don't know the technical term...The kids probably do now though! LOL! :)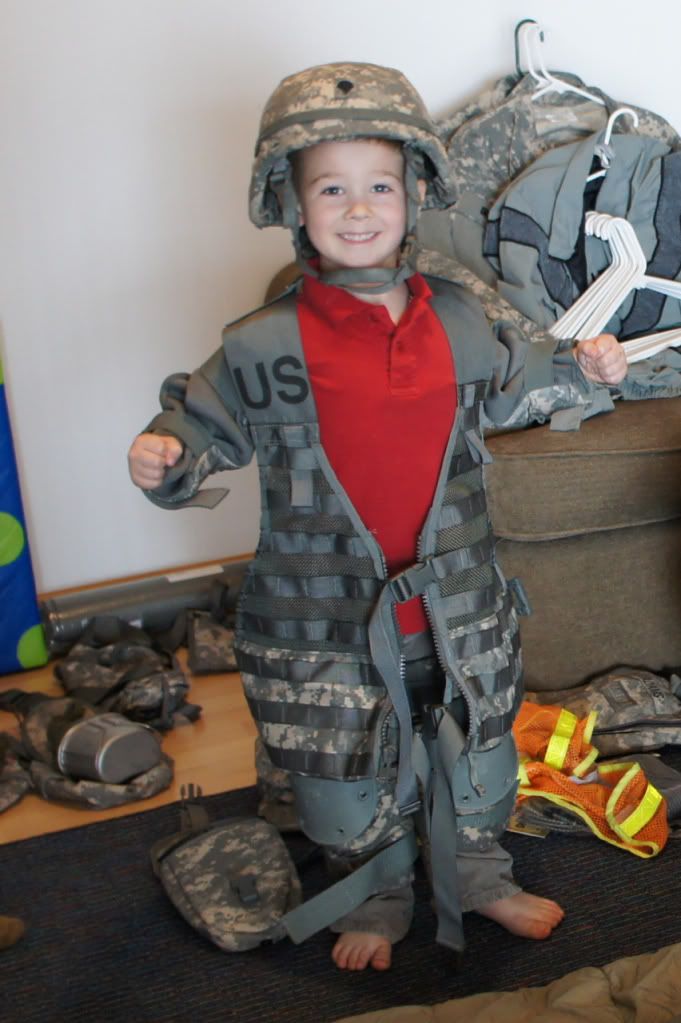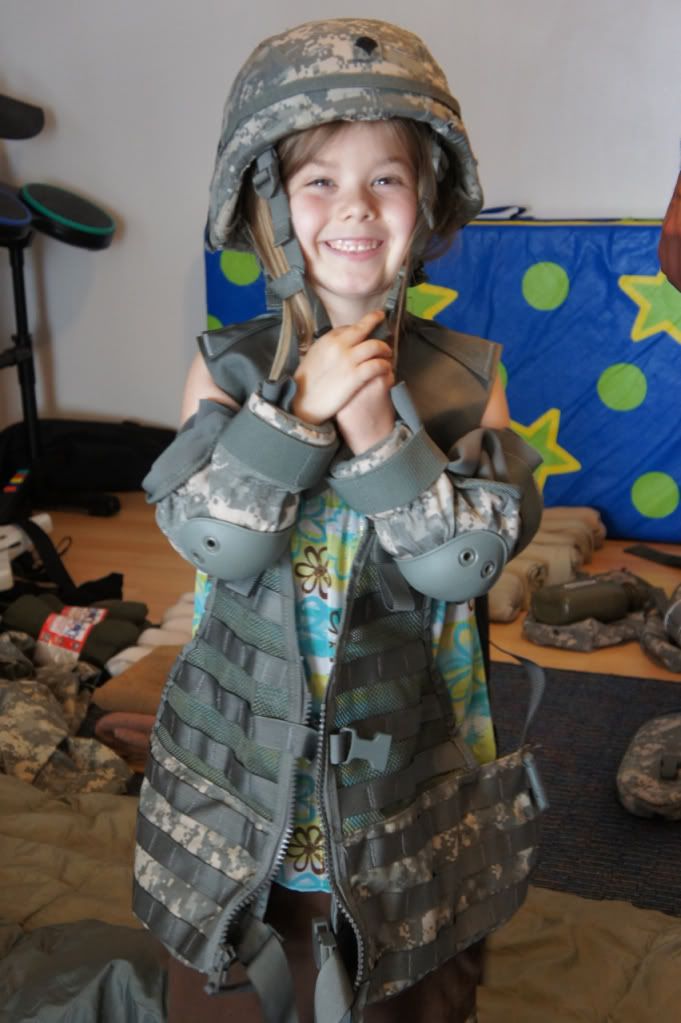 Joy said the helmet really made her head hurt and she doesn't know how Daddy wears that thing all day! :)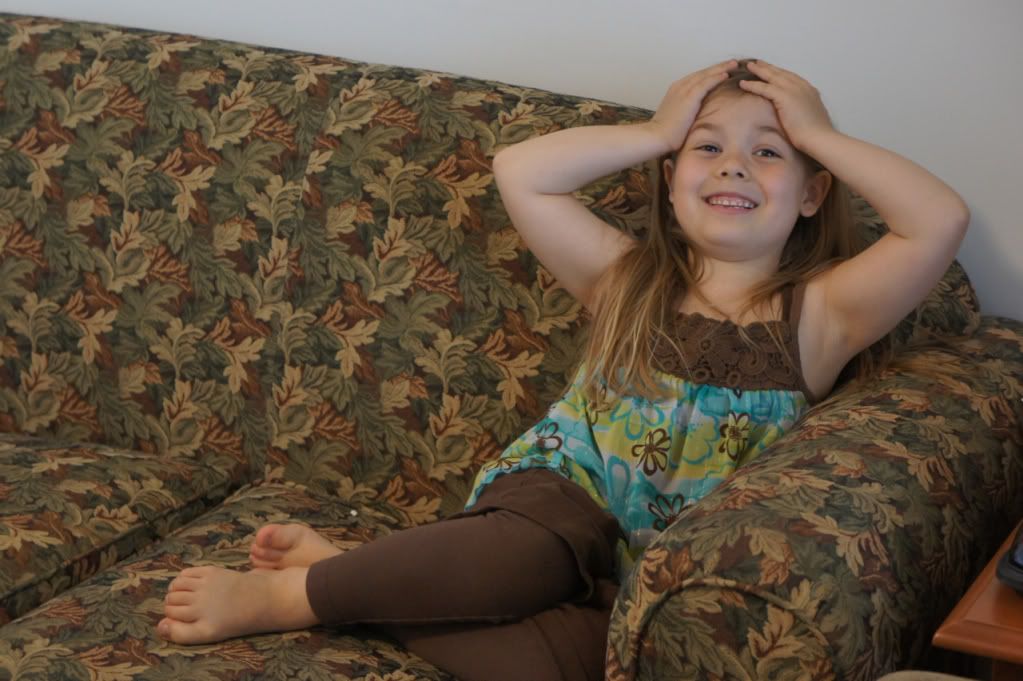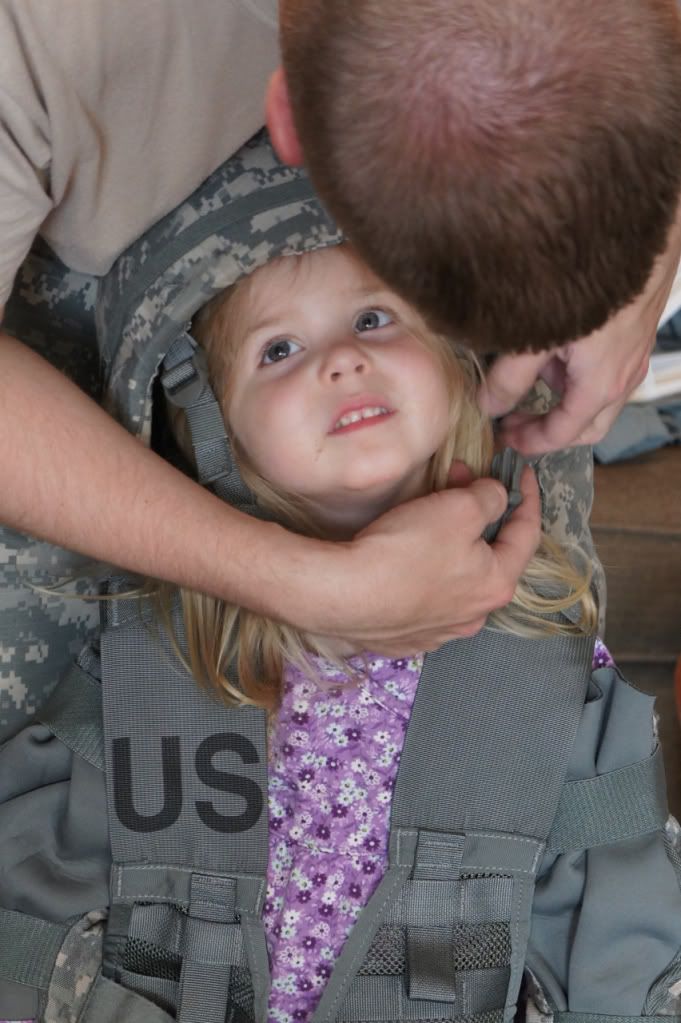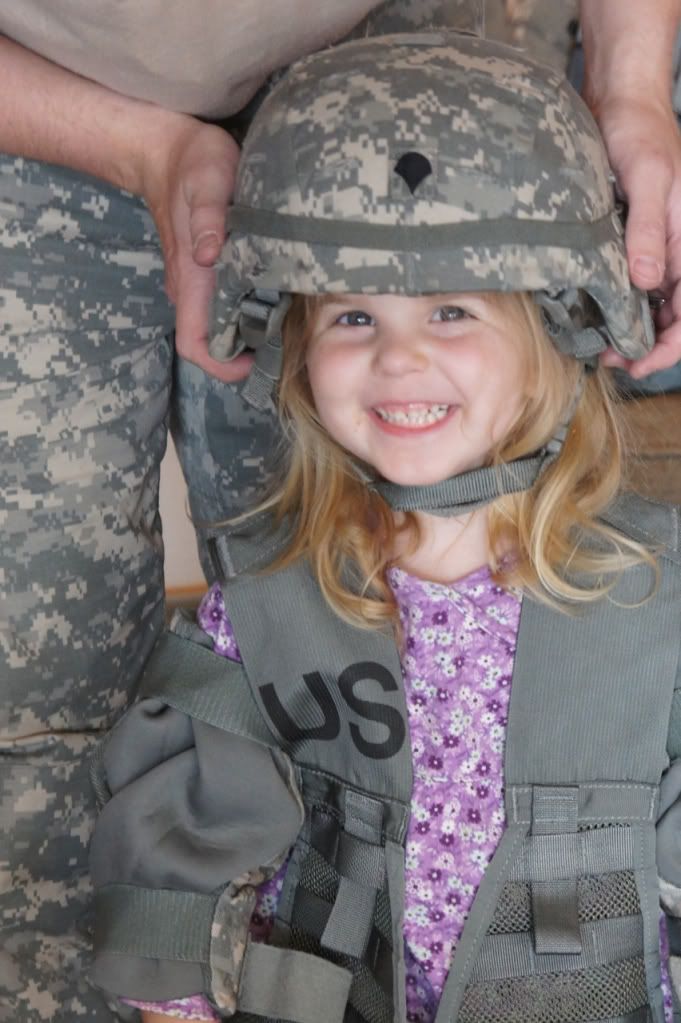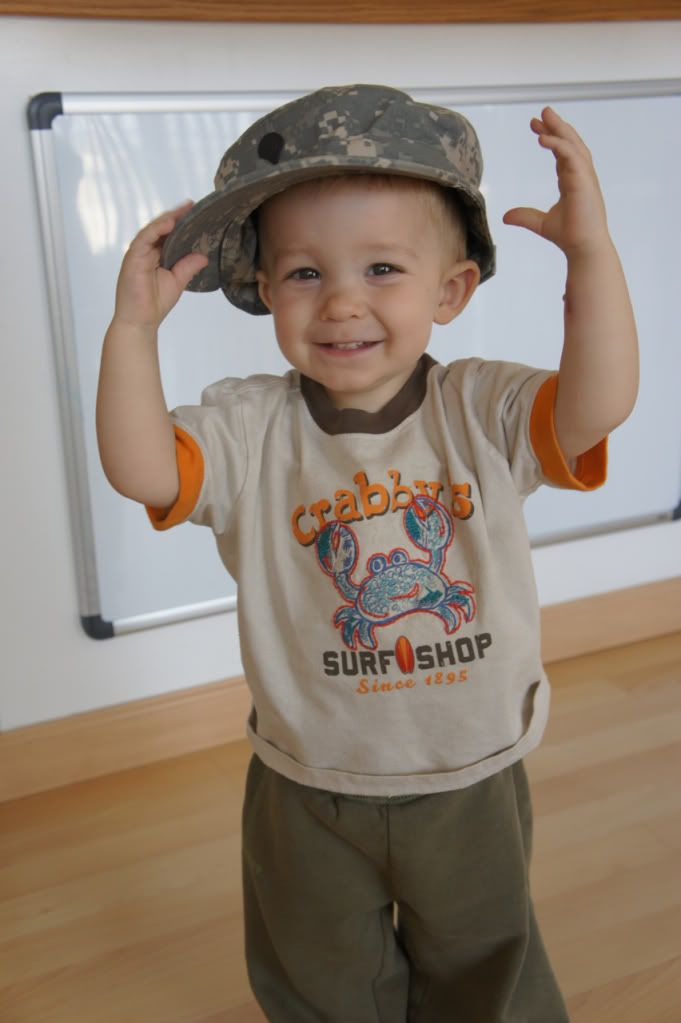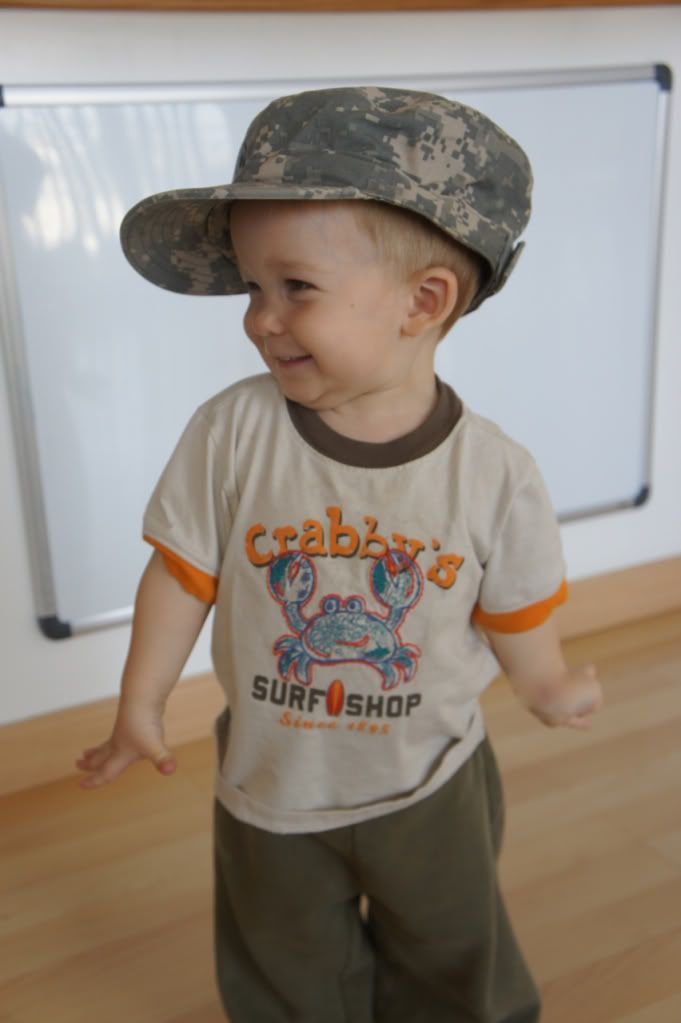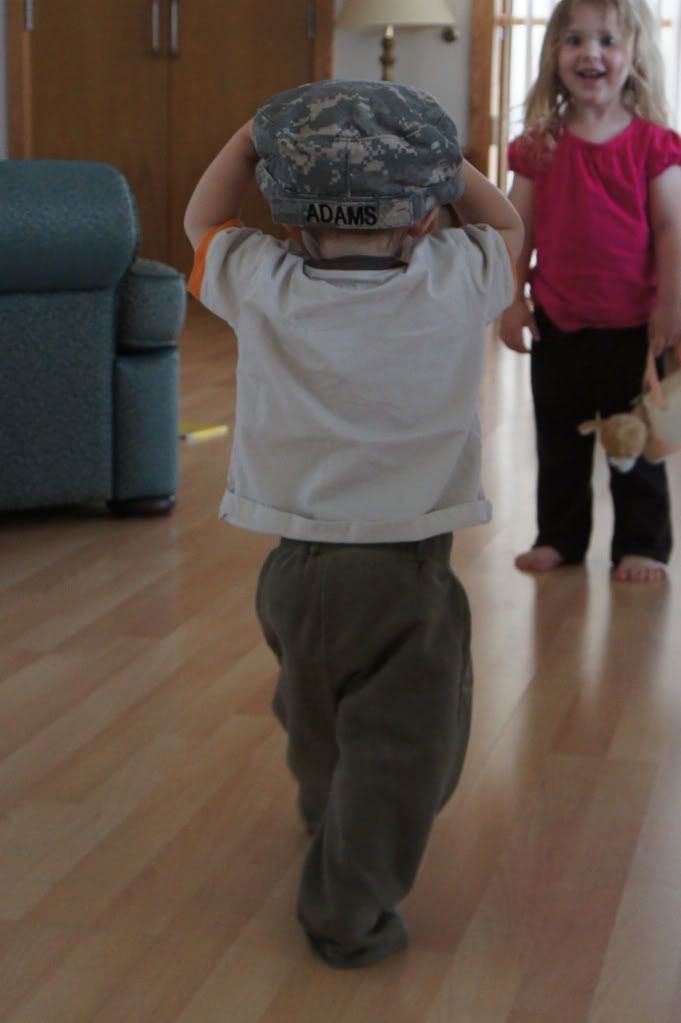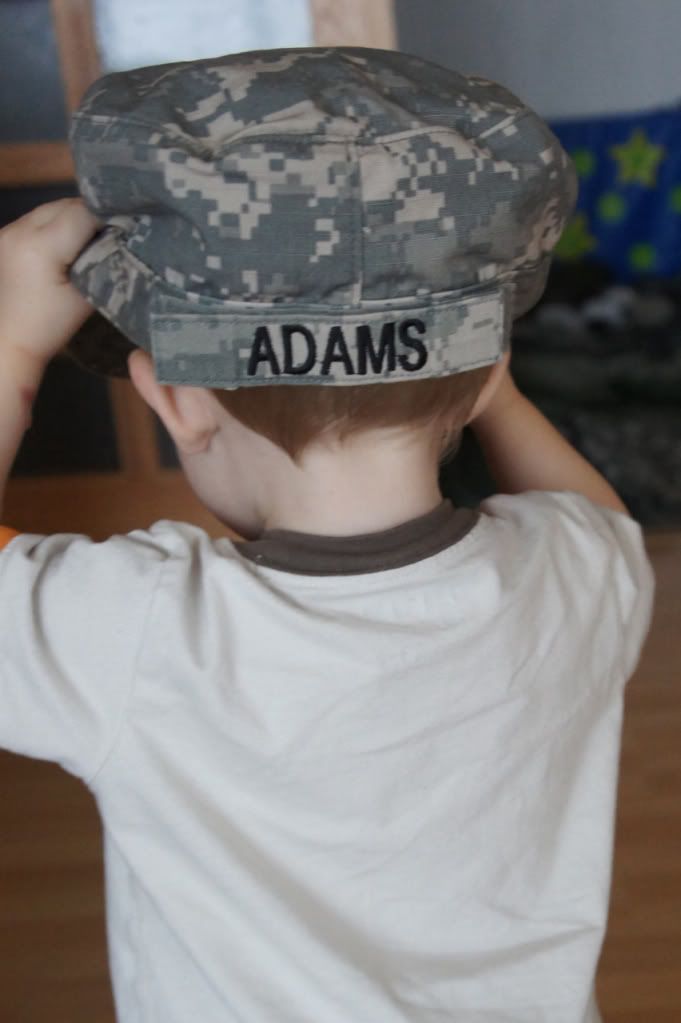 Such is life for an Army Kid. :) It definitely never gets boring around here!