Our sweet Joshua turned FIVE today!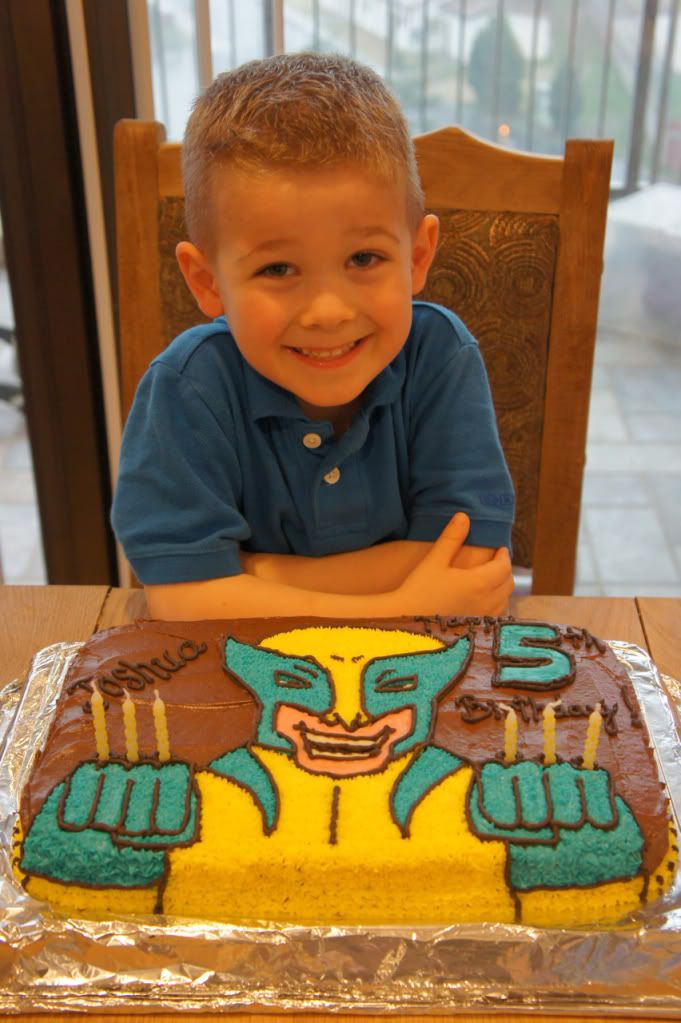 He wanted a Wolverine cake for his special day. So Joshua told us exactly how he wanted it to look with Wolverine's fists up, using the candles for his claws. Peter drew one for me to look at and copy when I made it. It's the 'happy - mommy version of Wolverine'....not as scary as the real one and not as edgy as the cool one Daddy drew, but Joshua was pretty happy with it. :)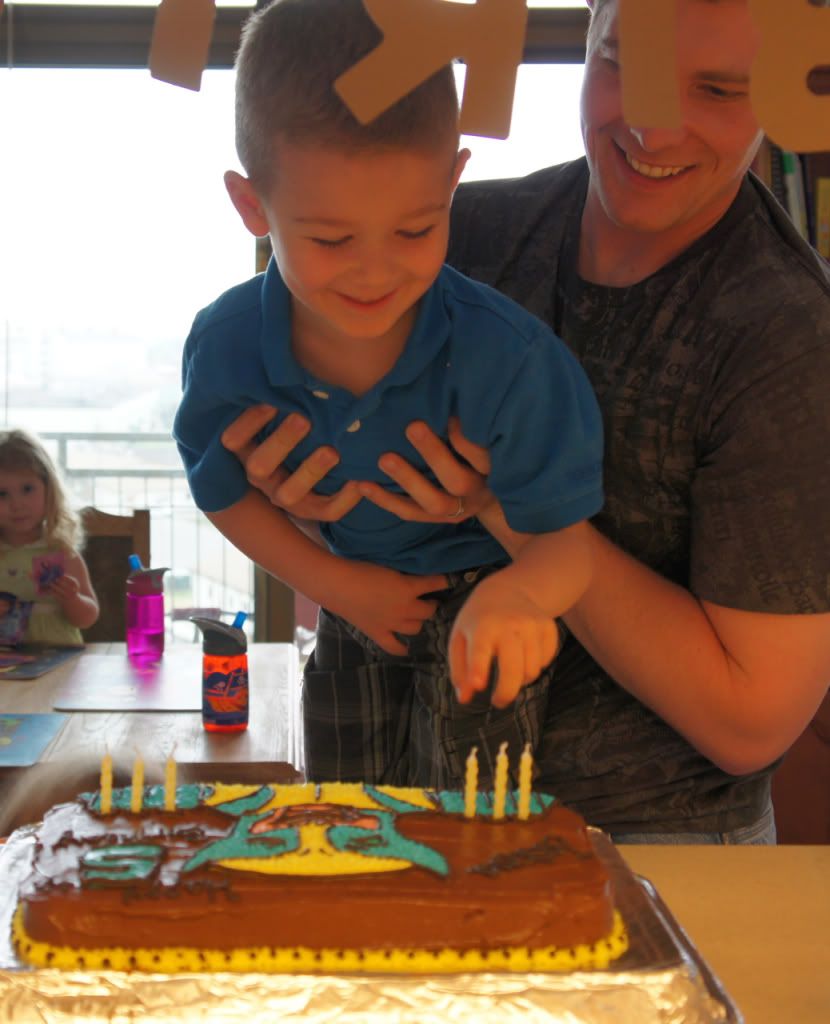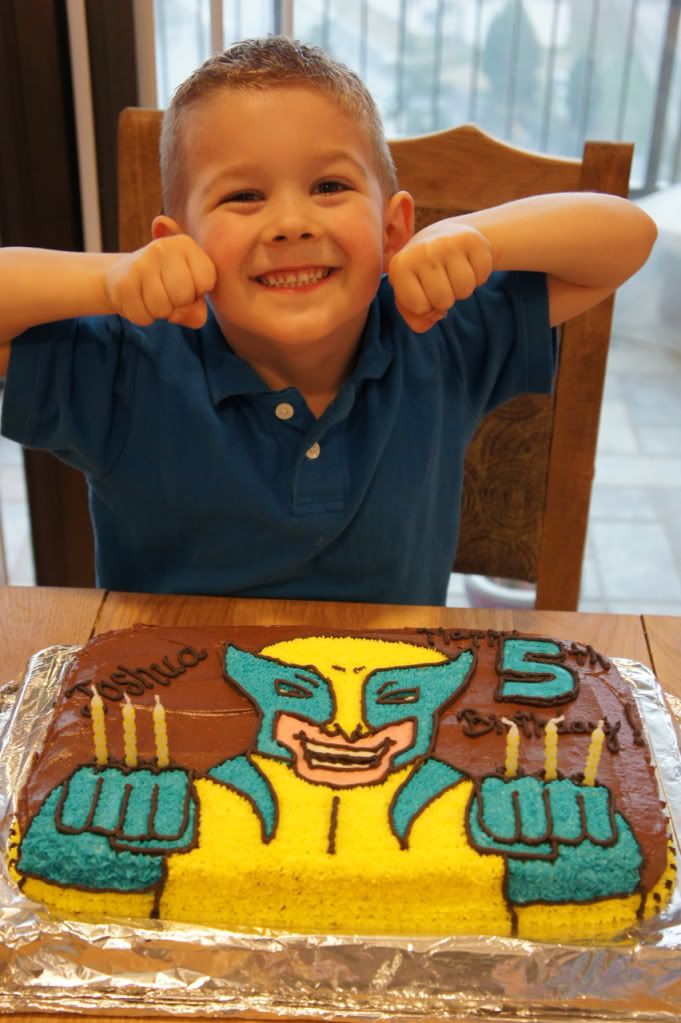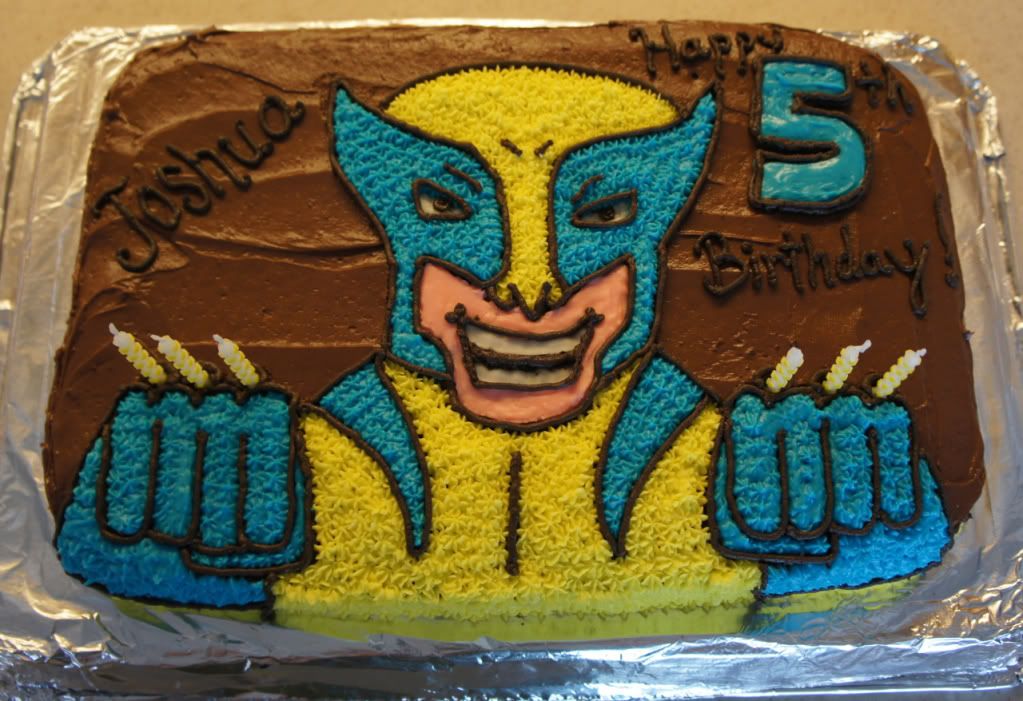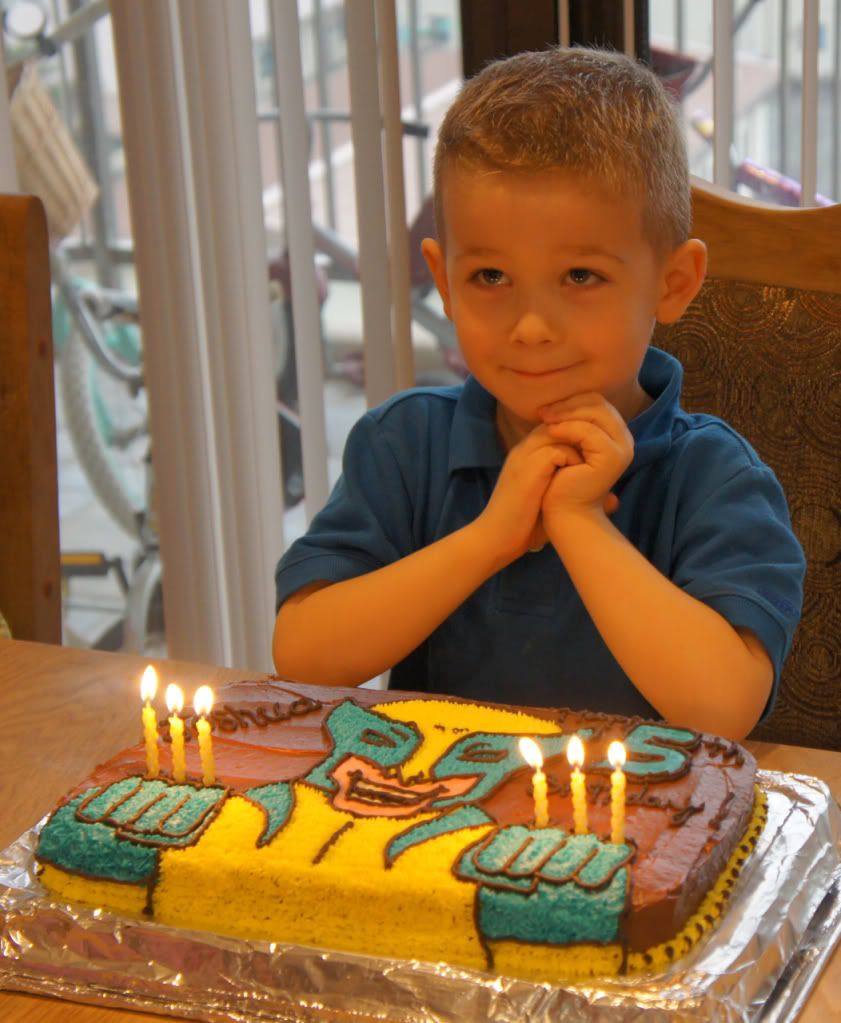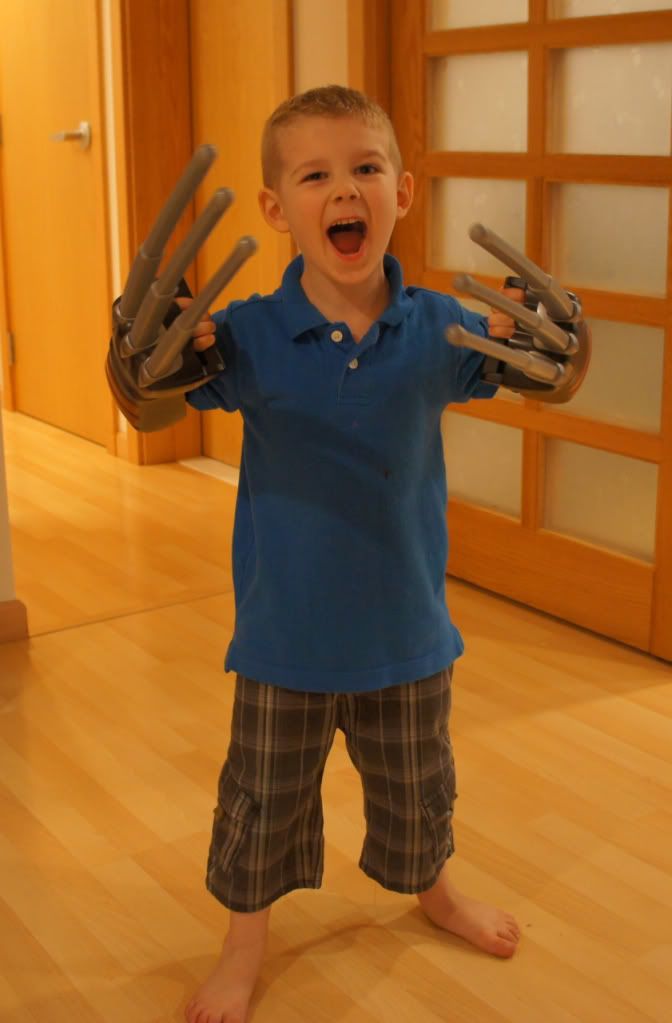 It seems like just yesterday he was my tiny baby...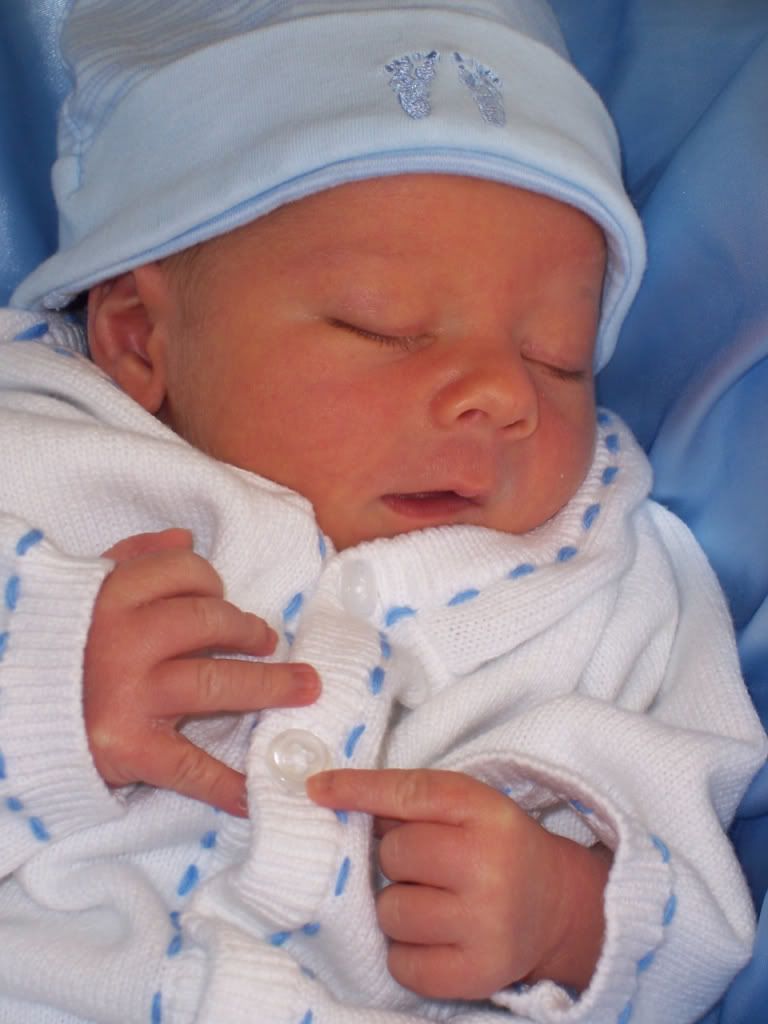 Now he's my big FIVE year old! Time sure does fly fast, but I've loved every minute with this sweet boy. Joshua is so much fun and such an awesome blessing to our whole family! We Love You Joshua, and we are so glad you are ours! Happy Birthday!